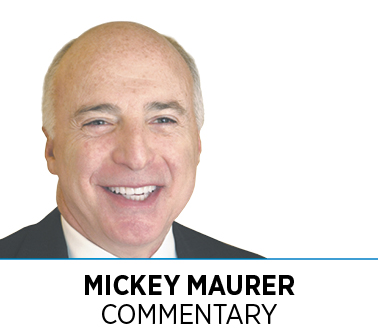 "On some great and glorious day, the plain folks of the land
will reach their heart's desire at last and the White House
will be adorned by a downright moron."
—H.L. Mencken
Sarah Evans Barker was a reluctant keynote speaker at Mickey's Camp this summer. She confided to us that she did not wish to do it, but she just could not disappoint me. After she accepted the gig, she said to herself, "Yes, damn!" I have experienced Judge Barker's frustration. I am a Republican.Yes, damn!
I supported Republicans Richard Lugar and Mitch Daniels with head held high and prospered through the Republican brand of capitalism. I agree with Thomas Jefferson's description of the duties of government, "A wise and frugal government, which shall restrain men from injuring one another, shall leave them otherwise free to regulate their own pursuits of industry and improvement, and shall not take from the mouth of labor the bread it has earned." Our brand of capitalism, with all its warts, has produced the greatest nation on Earth. Socialism has failed throughout the ages.
I cannot vote for Trump or any of his toadies. He is an existential threat to our democracy. His dishonesty alone is cause to strike him from my ballot. (The assertion of his billion-dollar net worth coupled with his failure to provide tax returns are wrapped around another lie, but who cares? He could have more money than Bezos and I would decline to vote for him.) Consider the barbaric nature of his immigration policy, acceleration of environmental devastation, disparagement of the free and independent press, coddling of dictators, encouragement of the racist and neo-Nazi substrata of society and tampering with the core missions of many of our federal agencies. And what about his cronies who are running around the world on his behalf? At one time, I had respect for Rudy Giuliani. A new low is Trump impugning the patriotism of career military and foreign service professionals who immigrated to this country.
Many theories abound in this disruptive era. One is that the Republican party leaders, anxious to keep their jobs and power in Washington, have determined that Trump, once impeached in the House, will not be convicted in the Senate without their cooperation.
However, Trump's ability to garner sufficient votes to win another election would be impaired. This may not be true, but if so, his Republican parasites will "dump Trump" and support a conviction in favor of the more electable Mike Pence. If Trump is convicted, I am reluctant to support a President Pence for re-election. My Hoosier memory of his days in the governor's office is Halloween-worthy—RFRA, immigration and abortion issues, and controlled news—scary. It is too much to hope that Mitt Romney will enter the race.
Some of the Democratic candidates for president are socialism flirts. They want to give stuff away—free tuition, free Medicare and reparations—their trillion-dollar programs are erupting like a busted pinata. They would blunt the game of capitalism, striking at not only income but already-taxed wealth as well.
I'm a Republican. Damn! But under current scenarios, I'm going to vote for Democratic candidates in the next election cycles. Tax me, punish me for my success. Rain down your blows, but bring me a Democrat (anybody but Bernie Sanders, Elizabeth Warren and Atilla the Hun.) In the name of humanity, I'm ready to pay the price to return my beloved country to sensible, honest, moral stewardship.•
__________
Maurer is a shareholder in IBJ Corp., which owns Indianapolis Business Journal. To comment on this column, send email to mmaurer@ibj.com.
Please enable JavaScript to view this content.