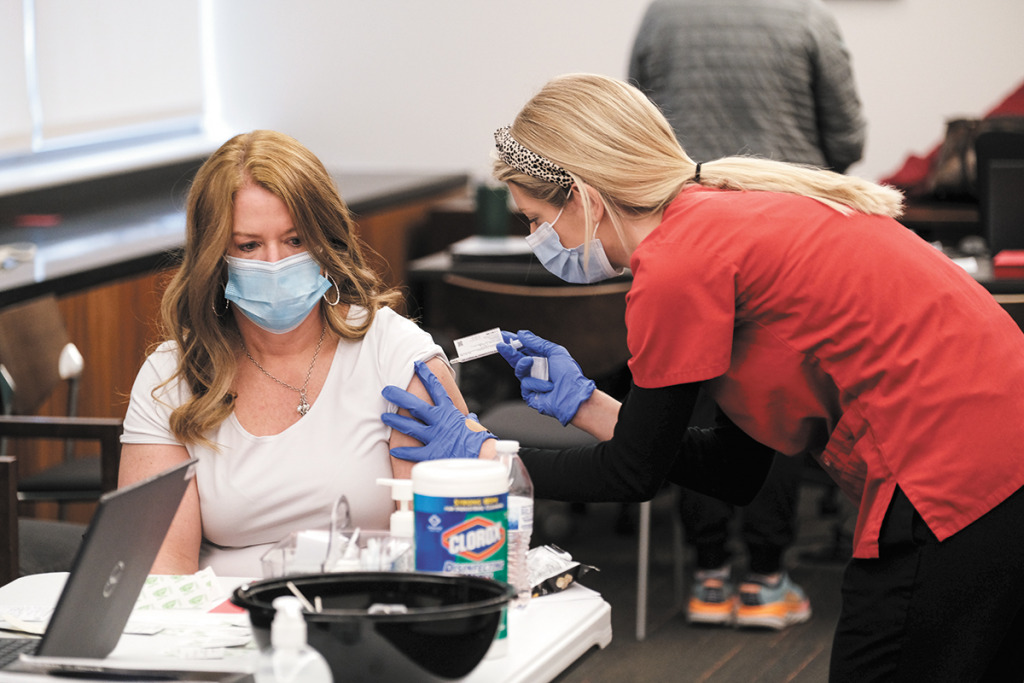 In vaccine clinics all over Indiana, you might call it the big sigh of relief.
At Community Health Network's three vaccination clinics in Indianapolis, people arrive by the hundreds each day, wait in line and roll their sleeves. Then they exhale, as if letting go of a year of stress.
"You give them a shot and then tears just start to flow," said Emily Sego, chief nurse executive and vice president of ambulatory care.
At Franciscan Health Indianapolis, doctors have noticed more smiles at the vaccine clinic, located in a former ambulance bay, than any other place on the huge south-side campus.
"With apologies to Walt Disney, the COVID vaccine clinics have been the happiest places on Earth over the last three months," said Dr. Christopher Doehring, Franciscan's vice president for medical affairs. "There's just absolute joy, a sense of relief for people who have been living in voluntary isolation, in captivity for the better part of a year."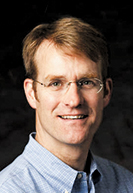 While the state's rollout of eligibility for the vaccine has come under some fire, many Hoosiers have begun planning for a summer and fall free from worry, ready to resume their normal lives.
Phil Walsh, an insurance salesman who lives on the northwest side of Indianapolis, said he is already getting ready for a summer of picnics and get-togethers with friends and family, after spending much of the past year working from home and keeping away from crowded spots.
"It feels like we are climbing out of fortresses and getting our lives back," he said Saturday, as he waited for his second shot at Ascension St. Vincent's vaccine clinic on the hospital's West 86th Street campus.
Slowly, Indiana seems to be emerging from the worst of the pandemic. Last week, the state notched up a noteworthy milestone: 1 million Hoosiers had been fully vaccinated, or about 16% of the state's population, including children.
"We're not just on the road to recovery. We're onward and upward," declared Gov. Eric Holcomb.
But compared to other states, Indiana's vaccination record is decidedly mixed.
As of March 30, Indiana ranked sixth-worst for percentage of the population age 18 and older with at least one dose, at 32.4%, according to data from the Centers for Disease Control and Prevention. Only Alabama, Georgia, Tennessee, Mississippi and the District of Columbia were lower.
Indiana has methodically been vaccinating older people first, starting with people 80 and over, and gradually working down by five- or 10-year increments. On Monday, the state expanded the eligibility to Hoosiers 30 and older, and on Wednesday, threw it open to Hoosiers 16 and older.
"Opening eligibility to every Hoosier is a huge undertaking," said Dr. Kris Box, Indiana's state health commissioner on March 24. "But it's an important step that will bring us closer to the finish line."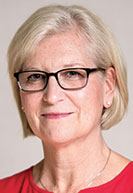 Demand and supply
It was the last in a long series of steps for Indiana health officials, who stuck to their plan to go by age, even as teachers and others clamored for the state to prioritize vulnerable occupations.
Holcomb and Box have said they chose an age-based rollout because older people have the highest risk of serious illness and death. So the oldest Hoosiers went to the front of the line, and younger people had to wait—even those in jobs requiring lots of social interaction, such as teachers. It wasn't until March 15 that eligibility opened to teachers and support staff in pre-kindergarten and high school.
"Indiana's goal was never to get as many people vaccinated as fast as possible," said Micah Pollak, associate professor of economics at Indiana University Northwest in Gary, who analyzed the CDC data. "Our goal was to get older people and high-risk people vaccinated as fast as possible.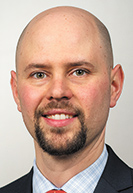 "So if you look at the whole population, we haven't been prioritizing getting young people through the gate as fast as possible. And other states have been doing that."
In aiming to get older people vaccinated first, Indiana did stack up well in one notable way: It ranked nearly smack in the middle of all states (24th) for percentage of the population over age 65 (72.1%) with at least one COVID-19 dose, as of March 30.
And on another key metric, Indiana has outperformed the national median in the percentage of COVID-19 doses the state received that actually wound up in people's arms: 82.2%, as of March 30; the national median is 81%. That ranked Indiana 22nd.
Indiana health officials say the figure might be misleading, because the state has been pushing vaccines into people's arms as fast as possible, and the number of doses sitting unused is just a function of the day they're being counted.
But even as the state has been keeping the vaccine clinics hopping, with a steady supply of doses, it has fallen short in one area through no fault of its own: the amount of vaccine it is receiving from the federal government.
Indiana ranked one place from the bottom, ahead of only Utah, for number of doses delivered per capita. Indiana officials have noticed, and said they are trying to figure out why.
"The federal government has given us the indication that this is going to be a short-lived process, in that we will all be receiving large amounts of vaccine by the last week of March and into April," Box said on March 17. "So, hopefully, the vaccine [supply] is going to open up for everybody at that time."
On Wednesday, state health officials announced they had received a boost in federal allocation, up from about 300,000 doses in recent weeks to 405,000 doses this week. On top of that, the federal government is hosting a mass vaccination site in Gary for eight weeks starting April 7, during which it aims to administer 2,000 doses a day, or about 112,000 doses in all.
For the masses
If so, that would be just in time for Indiana's plan to throw open eligibility to all Hoosiers 16 and older. And the state is gearing up for another series of mass vaccinations at the Indianapolis Motor Speedway starting Friday, running intermittently over 16 days in April.
Only the single-dose Johnson & Johnson vaccine will be offered at IMS. Already, the first five days have been booked.
It's a huge logistical project, trying to get that many people in and out of a location smoothly and consistently. But the state has pulled it off before, during a three-day drive-through clinic at the Speedway in early March.
During that mass vaccination, thousands of people arrived and were shepherded through the process methodically: entering the grounds through the main gate off West 16th Street to register. Then they pulled into one of the garages in Gasoline Alley for their shot. Afterward, they were directed to pull out near Pit Row for 15 minutes of observation.
That pattern is likely to be repeated this month, with the help of state health officials and the Indiana National Guard.
Much of the job actually vaccinating people will fall to nurses and pharmacists of Indiana University Health, the state's clinical partner in the project.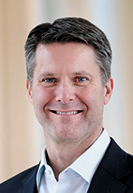 About 1,000 IU Health workers will be on hand at one point or another this month at the mass vaccination clinic, said Dr. Chris Weaver, an emergency physician and chief clinical officer at IU Health.
He said that, while the challenge is daunting, IU Health has been vaccinating patients since mid-December, when the first Pfizer vaccine was made available, for a total of about 300,000 vaccines at more than a dozen sites across the state.
Clinical workers have gotten the process down to a well-established pattern, from checking in patients to administering the shots to observing people for 15 minutes afterward for possible reactions.
"I would say this is as well-oiled as anything I've seen in health care," Weaver said.
And yet, of course, not everything always runs smoothly. Sometimes, the doses and needles arrive at the right place at the right time, and sometimes they don't. When there's a shortage in the supply chain, officials have to scramble to get things where they need to be quickly.
That's probably true in any operation, but it's especially critical when people have made appointments weeks in advance to get a vaccine on a certain day.
"Sometimes, we've had to get on the phone and borrow from other people," said Sego at Community Health. "We may have to shift vaccine supply or needles from one location to another, just to make sure we had enough so we wouldn't have to cancel any appointments."
Overall, however, there have been few reports around the state of a botched vaccine rollout, or of doses not winding up in people's arms at the right time. Things seem relatively orderly here, with a centralized appointment system that seems to have worked well and kept the process on track.
"There's not mad rushes of people trying to call all different places to make appointments," said Pollak of IU, who has watched Indiana's process closely. "Maybe we're not leading the pack or setting any records, but we're certainly doing a good job, I think, kind of where the medium states have been."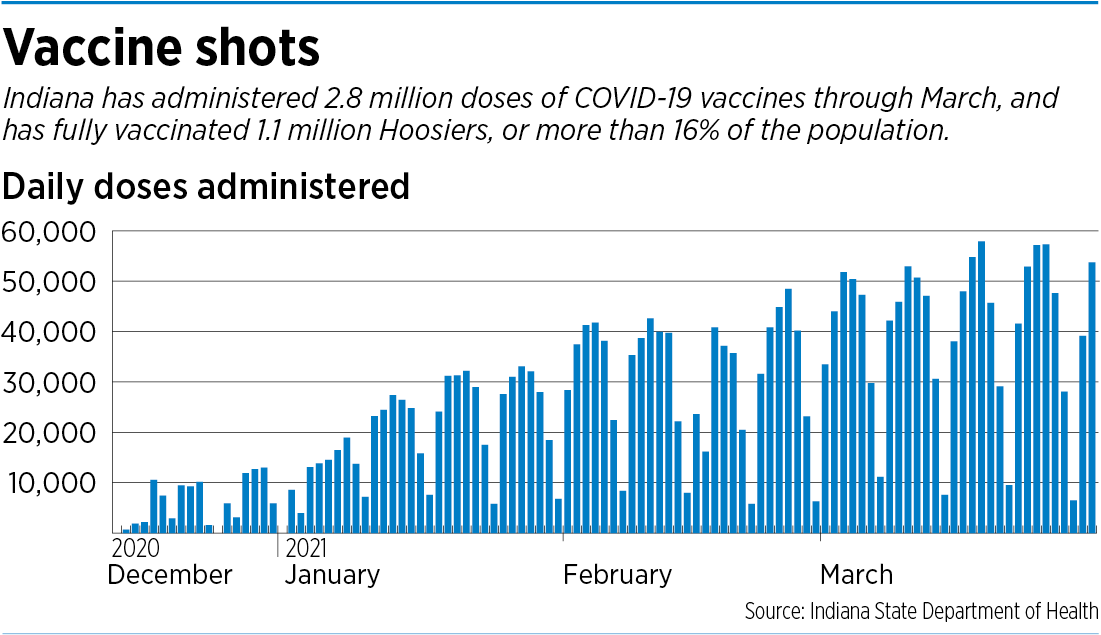 End game
How much longer Indiana and other states will be in the COVID-19 business seems to be anyone's guess.
Some, like Pollak, say that, at the current rate, Indiana could have a first dose to 80% of the population over the age of 18 by late August.
But others say it could go much longer. That's because the vaccines have not yet been authorized for children, and researchers are still doing clinical trials to see how safe and effective they are for people under 18. That work could stretch through much of the year.
"We know that the studies right now are being done on children. And so we anticipate that children will then be eligible probably sometime in the fall at the soonest," Sego said.
Community Health is planning to keep its vaccine clinics through the end of the year at its three major hospitals in Indianapolis and one in Anderson. But the Indianapolis-based clinics will shift from a walk-in model to a drive-through model later this month, Sego said.
Meanwhile, Franciscan Health said it might wind down its vaccine clinics as soon as May.
"I think the role of the hospital sites will diminish, and we'll pivot to more of a routine vaccination model from your primary-care office or urgent care center or even the pharmacies," Doehring said.
And how quickly and well Indiana finally emerges from the pandemic—and where it places among states—could take months to assess.
As health officials have repeatedly warned, the pandemic is not over, and people are continuing to be hospitalized or die from the virus, although in much smaller numbers than just four months ago, when the post-Thanksgiving surge nearly overwhelmed hospitals.
But some say that, as the vaccine supply increases, and as more states open their eligibility to more residents, many of the differences will become almost too small to measure.
"I suspect most of these differences will go away," Pollak said, "simply because we'll be just vaccinating people so quickly that, you know, the small differences now will look insignificant in another month or so."•
Please enable JavaScript to view this content.