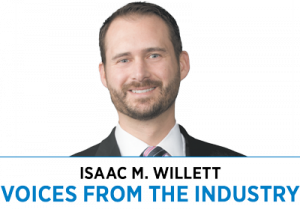 Rocky Balboa and Apollo Creed, Daniel Larusso and Johnny Lawrence, Pete "Maverick" Mitchell and Tom "Iceman" Kazansky, Dominic Toretto and Luke Hobbs, Sheriff Woody Pride and Buzz Lightyear.
The cast of characters who began as adversaries only to become key allies goes on and on. Is it time to add hospitals and health systems and health care private equity firms to the list?
PE firms have played an active role in the health care industry for decades and their efforts have largely positioned them as competitors to hospitals.
One of PE's first major forays into the health care industry occurred in the 1990s when a number of funds invested in the development of physician practice management, or PPM, companies.
The focus of these ventures was to consolidate and monetize practice management services and ultimately achieve a lucrative exit for their investors. The model worked for a while, but most of the largest PPM companies went bankrupt by the early 2000s.
More recently, health-care focused PE funds have been devoting their capital to physician practice acquisitions. As a result, the industry has seen significant consolidation in certain medical specialties.
In some ways, these ventures bear a strong resemblance to the failed PPM companies of the 1990s, but they've been far more successful due to their increased focus on physician productivity and leveraging patient data to improve the quality of the care with an eye toward achieving success under value-based payment models.
While it has been lucrative for doctors, PE's focus on acquiring and consolidating physician practices has made it difficult for hospitals and health systems to achieve optimal levels of physician alignment and capture referrals for ancillary services.
While hospitals and PE firms often find themselves competing over physician practices and revenue streams from ancillary services, there are opportunities for these historical rivals to form new alliances.
Given the struggles that increased operating costs and declining reimbursement are causing in all areas of the health care delivery system, it's likely that the hospitals and PE firms who most effectively identify and execute on these opportunities for collaboration will be the best positioned to expand services lines and create new revenue opportunities.
Some of the best opportunities for partnership and innovation may lie in finding new and better ways to move care to lower cost settings while maintaining excellent quality of care. In particular, collaborations aimed at leveraging remote monitoring technologies to provide acute patient care in the home rather than in high-cost emergency and inpatient settings appear to have strong potential to generate value and positive patient outcomes.
Other areas where high potential collaborations may be available include behavioral health, home health and hospice services, Medicare's Program for All-Inclusive Care for the Elderly and the development of new health care information technology solutions.
Despite the potential benefits that such collaborations may provide, hospitals, particularly those in the not-for-profit sector, may remain skeptical about their ability to successfully partner with PE given the differences in their respective institutional goals.
It's certainly reasonable to question how hospitals principally devoted to patient care and PE firms dedicated to generating financial returns for their investors can share a common vision. Finding strategic alignment is possible if the parties play their card right though.
Selecting the right partner is probably the biggest determining factor in the ultimate success or failure of these partnerships. The foundation for successful partnerships between hospitals and PE firms has to be based on shared health care industry expertise.
Without that, the chances of success are less than the chances Rocky would have beat Clubber Lang in Rocky III had he chosen Thunderlips as his training partner instead of Apollo.
Establishing open lines of communication and capitalizing on each parties' unique expertise is also key. The organizational complexity of hospitals can be frustrating to PE firms and cause delays in decision making.
Acknowledging this at the outset and setting reasonable expectations for transaction timelines can help prevent friction in the collaborative process. PE firms can also offer different leadership styles and fresh perspectives that help identify new solutions to inefficiencies that sometime hold hospitals back.
If you need more proof of the benefits of open communication and fresh perspectives, look no further than the multiple crime syndicates brought down by the partnership of Dominic Toretto, a life-long criminal, and Luke Hobbs, a former federal agent, in the "Fast & Furious" movie franchise.
If hospitals and PE firms can put these principles into action, opportunities for collaboration will continue to arise at a fast and furious pace.•
__________
Willett is a health care partner at Faegre Drinker.
Please enable JavaScript to view this content.