What is your vision for Monument Circle and the areas surrounding it?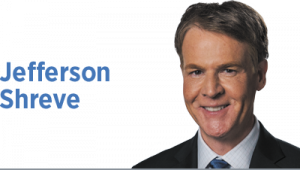 I began my career in the heart of downtown. As I walked around Monument Circle, I could feel the vibe of the city. We have lost that vibrancy. More important, we've lost the hope we once had.
We've been blessed by visionary mayors throughout the decades, from Dick Lugar and Bill Hudnut to Bart Peterson and Greg Ballard. I will endeavor to be a mayor in that tradition. Mayor Hogsett has had two terms to accomplish his goals. He's missed the mark. He's a good man, but he's been running for office for 34 years, and he's proven he can't bring substantive change.
Our city, especially Monument Circle, has gone from a bustling epicenter to a place where business owners vacate leases and people no longer feel safe. The mayor blames the lingering effects of COVID-19. That excuse is tired. Other cities have figured out how to rebound from the pandemic, but Indianapolis ranks near the bottom of large U.S. cities. Our foot traffic is only 40% of pre-COVID activity.
I have met with business owners and community leaders who share my desire to restore Monument Circle, and it starts with reopening it to vehicular traffic. Once Spark concludes, it's time to roll up the artificial turf and allow cars and more people to circulate around the Circle again.
My vision for the city spans beyond the boundaries of Monument Circle.
The upcoming separation of IUPUI offers Indy two distinct Research One universities. The new students, professors, researchers and entrepreneurs coming here will need places to live. I'll look for opportunities to convert vacant office buildings to housing and attractive multi-amenity spaces. From my real estate background, I know we'll need new dining, grocery and entertainment venues to serve our community and bring our current residents back downtown. I'll prioritize this opportunity to collaborate with experienced developers and thought leaders.
Hogsett has been notably absent from the IUPUI conversation. That shouldn't be. Exciting and innovative development ideas exist. We need a mayor to champion and realize them.
Under Hogsett's administration, a request was made of the FAA to close the downtown heliport. I disagree with that move. I will advocate to keep the downtown heliport open. Beyond its critical emergency response role as the Lifeline base, there are emerging air taxi opportunities our city closes the door on if we give up the heliport.
In the coming weeks, I will announce my additional plans for revitalizing downtown. Those plans include the renewal of our City-County Building and working with those who are unsheltered.
Over a decade ago, Indianapolis hosted a Super Bowl. Indianapolis' splendor was on full display. To this day, that event is heralded as one of the best major sporting events ever held by a city our size. But downtown today is a shadow of the downtown of 2012. It's a terrible shame. It doesn't have to be this way.
It's time for a new direction. A fresh set of eyes. We need a business-oriented, creative approach to finding solutions to make downtown the thriving destination it once was. It's time to be exceptional again.•
__________
Shreve, a Republican and former Indianapolis City-County councilor, is running for mayor. Send comments to ibjedit@ibj.com.

Click here for more Forefront columns.
Please enable JavaScript to view this content.