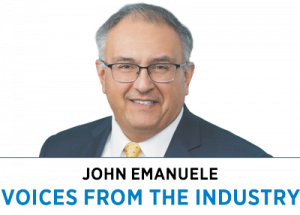 The World Bank estimates that, by 2050, the world's population will grow by some 1.9 billion people, reaching 10 billion. In the same time frame, the United Nations Foundation estimates that, "in the absence of effective adaptation," the production of globally important crops such as wheat and maize might decline as much as 30%. Accordingly, we need to develop new materials and methods for farming that simultaneously produce more food and minimize the effect of agriculture on our environment.
The good news is that we are developing new plant varieties, microbes, agricultural inputs and farming methods to help us meet the challenges of feeding, fueling and clothing ourselves and protecting our environment. The only question is, are we innovating fast enough to master these challenges?
In September 2020, The Lugar Center reported that public investment in ag and food research in the United States has been falling over the past two decades. For the last decade, China has been spending more on ag research in real dollars than has the United States and that, collectively, China, Brazil and India have spent double what the U.S. has spent.
The Lugar report noted that private-sector spending on ag research in the United States has been increasing. In its summary of ag business activity for 2020, AgFunder reported that the U.S. leads in private-sector farm tech investment, with Europe a distant second.
The financial risk involved in bringing a product to market is highest for products intended for human consumption and for chemicals and transgenic organisms that need to be released into the environment. Such products are subject to regulatory review by the EPA, the USDA and/or the FDA. Complying with the regulatory approval process is time-consuming and costly.
In the United States, agricultural innovations may be protected for limited periods by one or more sets of intellectual property laws. Novel plants that reproduce asexually may be protected under the Plant Patent Act; tubers and plants that reproduce sexually may be protected under the U.S. Plant Variety Protection Act; and transgenic plants, microorganisms, and novel ag chemicals and formulations may be protected by utility patents.
One area of intense research interest that lies at the nexus of agriculture and climate change is soil. Farmers have always understood that rich, "living" soil is essential to growing abundant, disease-resistant and nutritious plants.
But only recently—by using tools such as whole genome sequencing, advanced analytic chemistry and genetic fingerprinting—have we been able to study on the molecular level the complex microbial communities that create and sustain fertile soil, how plants interact with these communities, and the nexus between fertile soil and carbon sequestration.
As we learn more about the soil microbiome, we are also starting to engineer the plants, bacteria and fungi in the soil that can help crop production and carbon sequestration. To promote innovation in this area, we need to be able to protect the innovative products and processes invented by those working in this space.
A number of relatively recent Supreme Court decisions, beginning with Mayo v. Prometheus in 2012, has made it more difficult and, in some cases, impossible to protect certain inventions in the life sciences. In Mayo, the court invalidated a method of adjusting the dose of a drug on the grounds that inventors improperly claimed a law of nature.
In 2013, the court held that some claims of Myriad Genetics' patents directed to identifying people with a heightened genetic risk for developing certain cancers was invalid because the inventors discovered and then improperly claimed a natural law.
Based on these and similar decisions, the U.S. Patent and Trademark Office updated its guidance for identifying patent-eligible subject matter. Currently, obtaining U.S. patent protection for inventions based on teasing out the complex relationships among different elements of living systems is difficult. Inventors working to decipher and use the complex relationships among elements of complex systems such as the soil biome must be mindful of the difficulty of patenting such inventions.•
__________
Emanuele is an Indianapolis-based counsel at Faegre Drinker in the intellectual property practice group where he helps clients take their innovations to market.
Please enable JavaScript to view this content.