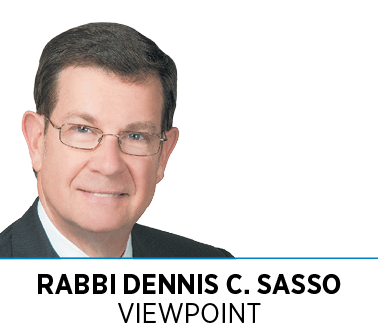 When, some years ago, I first came across the word "Latinx," I thought it was a typographical error. As I continued reading, I discovered it was a newly coined, gender-neutral label for people who identify as Hispanic or Latin American.
The origins of the term are unclear, but it emerged in the United States around the early 2000s and has been used more often in the last five years. Proponents claim the term is intended to express inclusion and is largely used at the intersection of the Latin American and LGBTQ communities. It is heard often in academic and political circles, entertainment and news outlets, and certain governmental agencies.
While the intention may be laudable, the word has elicited debate and opposition. It is not commonly recognized in Latin America and is unknown to the North American Spanish-speaking community at large. It betrays Spanish grammar and is unnecessary to accomplish the gender-neutral and inclusive purposes it seeks to serve.
I am a native Spanish speaker, born and educated in Panama. I asked a cousin who teaches in my home country if she had ever heard the word used. She had not. It is an "anglicism" foreign to Spanish ears.
Recent polls show the majority of Latino/a adults in the United States (76%) have never heard the term "Latinx." About 20% have heard of it, but do not use it. The preferred self-descriptions among native Spanish speakers in the United States are Hispanic (61%) and Latino or Latina (29%). Some prefer to be identified by their country of origin. Only 3%-4% use the term Latinx.
While it is perfectly appropriate for an individual to self-describe as "Latinx," it should not be the default term for an entire population. For the vast majority who do not know it or use it, Latinx is inappropriate at best. One could say it is a form of linguistic and cultural colonialism, which spotlights our country's unfortunate history in Latin America. In the name of inclusivity and out of respect for the sensitivities of our diverse population, it would be advisable to reconsider the propriety of using a term that does not resonate with and fails to affirm the community it seeks to describe.
The desire to avoid gender-specific terms like "Latino" or "Latina" and the use of the masculine plural "Latinos" to refer to all genders is valid and part of a significant universal effort, also in place in Spanish-speaking countries. Examples in English include changing "mankind" to "humanity" and referring to "ancestors" rather than to "forefathers."
However, it is for the Spanish-speaking world to provide its appropriate gender-inclusive terminology rather than for English speakers to propose a term that the majority of those whose native tongue is Spanish do not use and even find objectionable. Despite significant steps to make Spanish more gender-inclusive, the Real Academia Espanola, the official source of the Spanish language, has rejected Latinx as an appropriate term.
In English, well-accepted descriptions of ethnic or national origin are "Hispanic" or "Latin American." These terms are gender-neutral, honor the integrity of language, and respect the choices of the people they're intended to designate.•
__________
Sasso is senior rabbi at Congregation Beth-El Zedeck.
Please enable JavaScript to view this content.