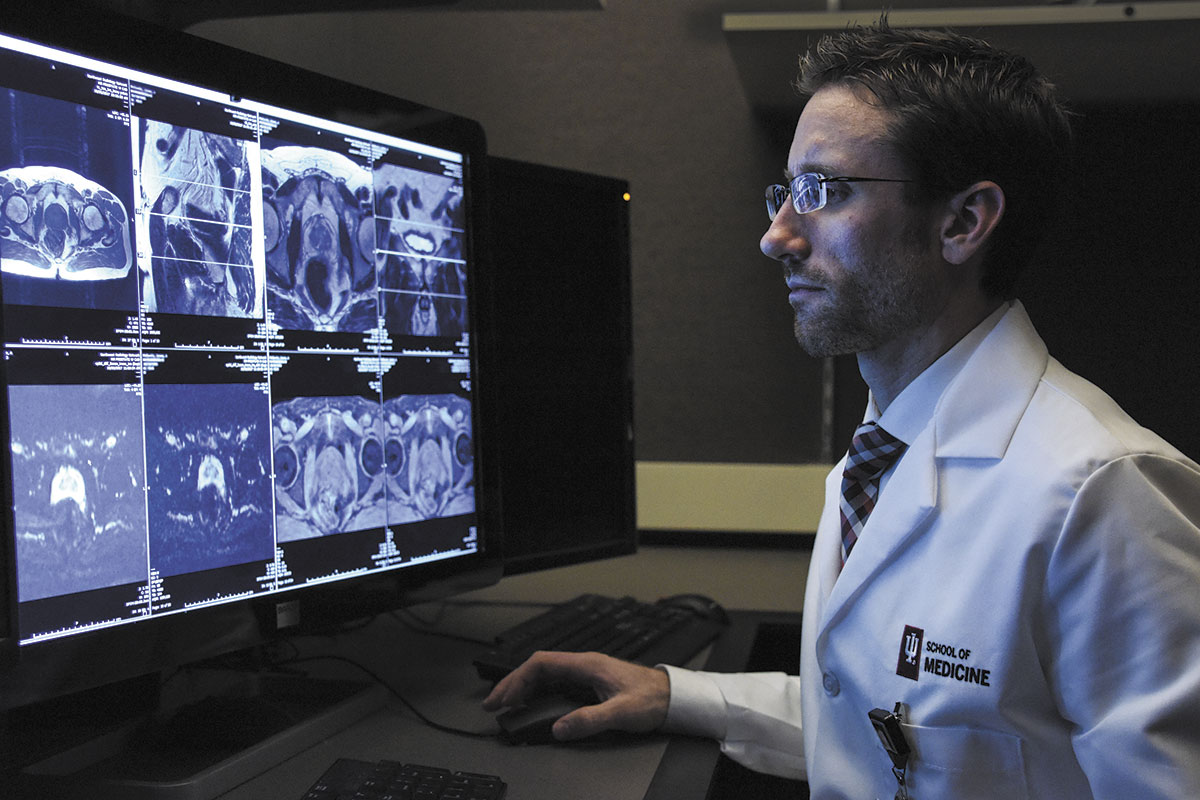 Larry Doone hoped his aggressive, high-risk prostate cancer would be history when he got his prostate gland surgically removed in November.
But a few weeks later, the retired, 72-year-old Greenwood railroad worker got some bracing news. A follow-up blood test had shown rising amounts of a protein in his body, indicating that the cancer was not under control.
Prostate cancer cells are notoriously hard to pinpoint, so his surgeon recommended he get a new type of scan that might show where the cancer was hidden. "He said it was rather revolutionary in the scope of what it covers and what it can see," Doone said.
So on April 14, Doone drove with his wife, Sharon, to Indiana University Health's Simon Cancer Center and received the first commercial dose in the United States of a new imaging agent designed to target and light up prostate cancer cells so doctors could see them.
The product, called Illuccix, was developed by Telix Pharmaceuticals Limited, an Australian-based biotech with U.S. headquarters in Fishers.
The imaging agent is the six-year-old company's first commercial launch, following millions of dollars' worth of research and clinical tests. It was approved by the U.S. Food and Drug Administration in December.
It's a moment for the young company, which set up its U.S. shop two years ago in a 2,600-square-foot space on Fishers' municipal plaza. Today, the company has about 24 workers in Fishers and another 45 remote workers throughout the U.S.
Worldwide, it has about 200 workers and expects to add another 30 positions this year, as it continues to test other experimental drugs in the pipeline for kidney, brain and blood cancers, as well as a range of immunologic and rare diseases.
And it's another milestone for the growing field of nuclear medicine, which has seen huge investments worldwide in new experimental drugs and research facilities, including an expanding cluster in central Indiana.

Rise of nuclear medicine
It's a specialized field of cancer medicine that is on the cusp of taking off, industry leaders say. Today, about 40 million doses of nuclear medicine products are dispensed a year around the world, mostly for cancer patients.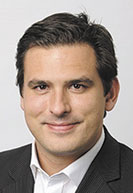 "We started this company because we could see this field was really about to go gangbusters," said Chris Behrenbruch, co-founder and CEO. "… And now we're at the really exciting phase where we have our first product approved in the United States and a few other countries."
The Indiana Economic Development Corp. has pledged $500,000 in state tax credits based on the firm's hiring plans. The credits are conditional, meaning they can't be claimed until employees are hired.
The global market for nuclear medicine is expected to quintuple in about a decade, from $6 billion in 2019 to $30 billion in 2030, according to MEDraysintell, a European research firm specializing in nuclear medicine.
A large slice of that growth is expected to take place in the Indianapolis area, where companies from England, Switzerland and other countries have invested millions of dollars to build or expand operations that use radioactive compounds to treat cancer patients.
About a dozen companies—from publicly traded global drugmakers to private biotech startups—have spent hundreds of millions of dollars over the past three years to build or expand radiopharmaceutical operations in central Indiana to detect and treat a wide variety of cancers.
Some industry advocates say it's encouraging to see a small startup develop a product and continue the cluster's expansion.
"Given the time, effort, and resources that are required for a product to receive FDA approval, it is exciting to see a local company achieve this goal," said Brian Stemme, senior vice president at BioCrossroads, a group that invests and promotes the sector. "Telix Pharmaceuticals commercial operations are a great addition to the region's existing strengths in radiopharmaceutical research and development, manufacturing, and distribution. Most importantly, healthcare professionals in Indiana and all over the U.S. now have another option for diagnosing prostate cancer and a new tool to help patients."
Small player, big accomplishments
Telix, which formed in 2015 and went public just two years later, is one of the newest and smallest players in the market. Like other biotech startups, it has burned through millions of dollars in setting up the company, hiring managers and conducting research and development.
The company lost $81.9 million last year on revenue of $7.5 million. But some analysts say it has a bright future, with the opportunity to launch drugs for a substantial unmet need in various cancers.
The company has a pipeline of 10 compounds to detect or treat prostate, kidney, blood and brain cancers.
"Telix can look forward to substantial near-term revenues as well as progress on its impressive late-state therapeutic pipeline," Dr. Chris Redhead, an analyst at Goetz Partners, wrote to clients on March 27. He has an "outperform" rating on the stock.
Another analyst, Dr. David Stanton of Jefferies Group, predicts that Telix has enough promising compounds and enough capital to get it through several years of development. He has a "buy" rating on the stock.
"If successful, Telix would likely gain significant market share in this relatively new field of medicine," he wrote to clients on March 2. "We believe this is an attractive market opportunity for investors with a higher risk appetite."
Yet Telix is competing against some large players, such as Swiss-based Novartis AG, one of the biggest pharmaceutical companies in the world, with sales of about $52 billion last year.
Novartis beefed up its muscle in the radiopharmaceuticals market in 2018 when it acquired West Lafayette-based biotech Endocyte Inc. for $2.1 billion, attracted by its lead compound, then called 177Lu-PSMA-617.
Last month, the FDA approved the drug to treat men with metastatic, castration-resistant prostate cancer. The drug is sold under the brand name Pluvicto.
Yet some observers believe that Telix can compete against bigger players by moving quickly and offering products for a wide range of cancers, starting with prostate cancer.
A guided missile
What Telix is offering under the Illuccix brand is a kit for a hospital's nuclear medicine department to help doctors see cancerous cells associated with prostate cancer.
The agent is composed of two distinct parts. The first is a cancer-finding molecule, which seeks out and sticks to prostate cancer cells like a guided missile, based on biomarkers unique to prostate cancer.
The second part is a radioisotope called gallium-68 that acts like a nuclear warhead on the missile. When it lands on prostate cancer cells, it gives off a signal, like a flare, that a positron emission tomography scanner can detect, down to a few millimeters.
"Suddenly, it's like a light going on," said Dr. Clint Bahler, a urologist at Indiana University Health, who did Doone's surgery and recommended he get a follow-up scan, using Telix's imaging agent. "I mean, we see what we've never seen before."
Although Telix is breaking ground by offering a kit, some hospitals have been running similar tests for several years. The radiology department at Indiana University School of Medicine, under Dr. Mark Green, a nuclear chemist, received permission from the FDA in 2016 to synthesize the tracer with gallium 68 to run imaging tests.
IU has run more than 1,000 tests since then. But now that Telix has an FDA-approved kit for hospitals, the FDA has voided its permission to IU, Bahler said.
"So we can't continue to do that," he said. "So now we'll be using Telix's kit."
He said IU did not have any financial interest in Telix, nor did any of the medical school's researchers.
"We're research collaborators, but there's no financial component to that," he said.
Telix's financial picture is unusually transparent to outsiders, because unlike most young biotechs, it went public (on the Australian Stock Exchange) just two years after forming.
Behrenbruch, a lawyer and biomedical engineer who had held senior positions at Mirada Solutions, CTI Molecular Imaging, Fibron Technologies and ImaginAb Inc., co-founded the company in November 2015 with Andreas Kluge, a medical doctor who had 20 years of clinical research and development experience, including a long stint as owner and CEO of ABX CRO, a contract research organization that specialized in radiopharmaceutical drug development.
Their goal was to set up a new biotech in response to the growing use of molecularly targeted radiation therapies, where the "guided missile" part of the compound was linked to the "nuclear warhead" that illuminated or destroyed the cancer cells.
The founders began to work with a select group of potential partners to create a new company in order to identify and buy companies and technology to build a pipeline of what they considered promising assets.
They picked the name "Telix" as a mashup of the words "target" and "helix" to suggest molecules disrupting a DNA helix.
The company quickly raised $8.5 million from investors and began buying and assembling a pipeline of compounds.
"We basically went on a shopping spree," said Behrenbruch, the company's CEO. "We created the company through mergers and acquisitions and licensing."
Telix went public in 2017 and has raised about $250 million in its short life. It jumped into the U.S. when it opened its Fishers office in 2020.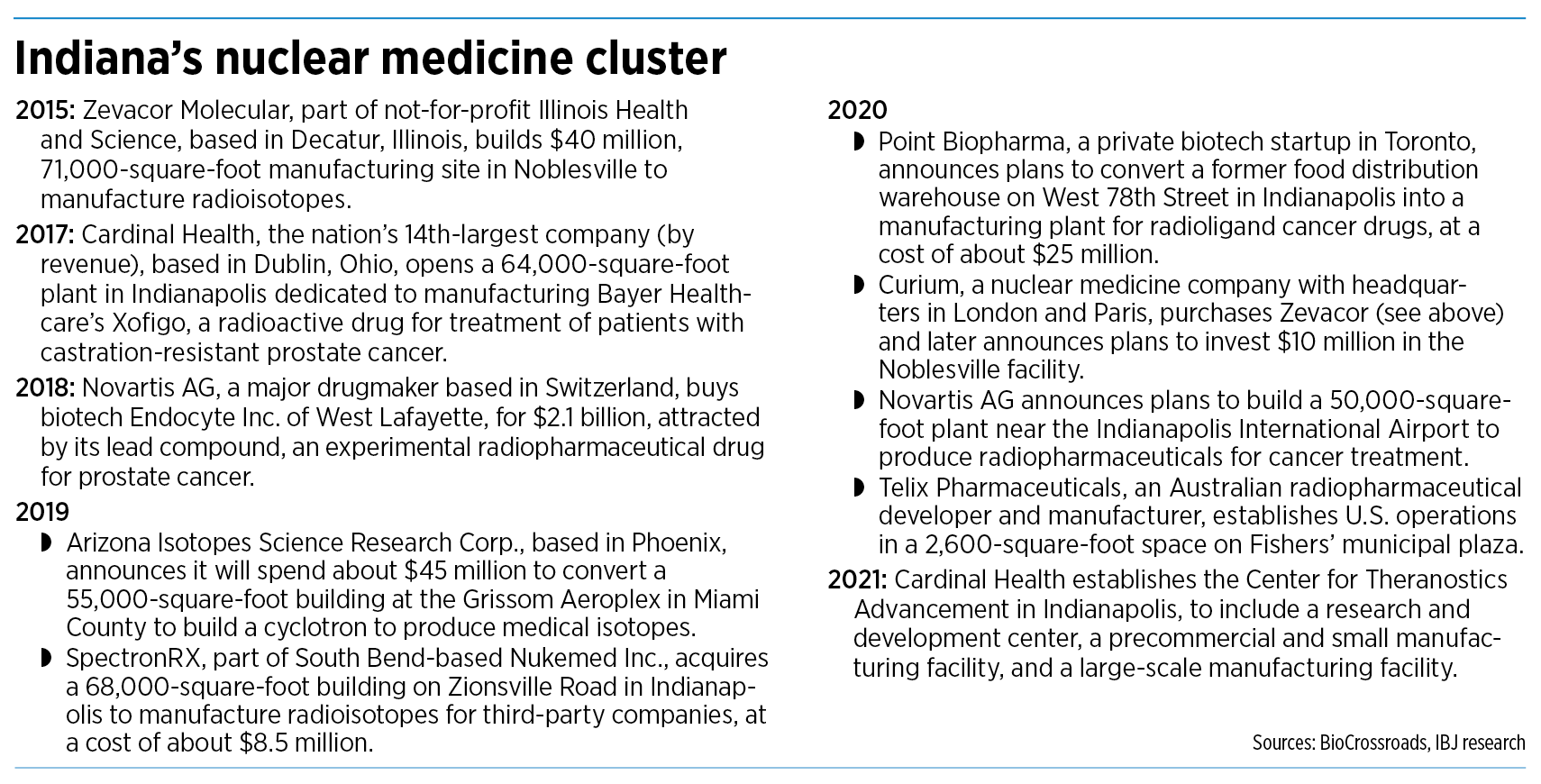 Fertile surroundings
The company said it was attracted to the region's universities, the legacy pharmaceutical and biotech companies including Eli Lilly and Co. and Roche Diagnostics, the FedEx hazardous materials hub near the Indianapolis International Airport, the medical research community and the concentration of nuclear medicine operations popping up around the region.
Telix's first product could find a sizable market. More than 200,000 Americans a year are diagnosed with prostate cancer, and about 100,000 of them will have their prostate gland removed. And like Doone, many will get follow-up blood work to track their levels of prostate-specific antigen (or PSA for short), a protein produced by cancerous tissue in and near the prostate.
For those men whose PSA levels are rising, the doctors are likely to recommend more tests to locate the cancerous cells and determine a course of treatment.
Doone, who retired 12 years ago as a supervisor at railroad company CSX, had a routine test for PSA a few years ago to screen for prostate cancer. The results showed higher-than-normal numbers. The numbers continued to rise over two or three years.
"They had gotten off the charts," Doone said.
So after talking it over with his doctor, Doone, 72, got his prostate removed last fall. However, follow-up blood work showed his PSA did not fall to zero, as would be expected, but remained high.
At that point, Bahler recommended that Doone get an infusion of Telix's imaging agent and get the PET scan. The procedure took about an hour and was painless, Doone said.
Later that same evening, Bahler called Doone at home with the results. The test found one cancerous lymph node. Bahler recommended targeted radiation treatment, rather than the trauma of additional surgery.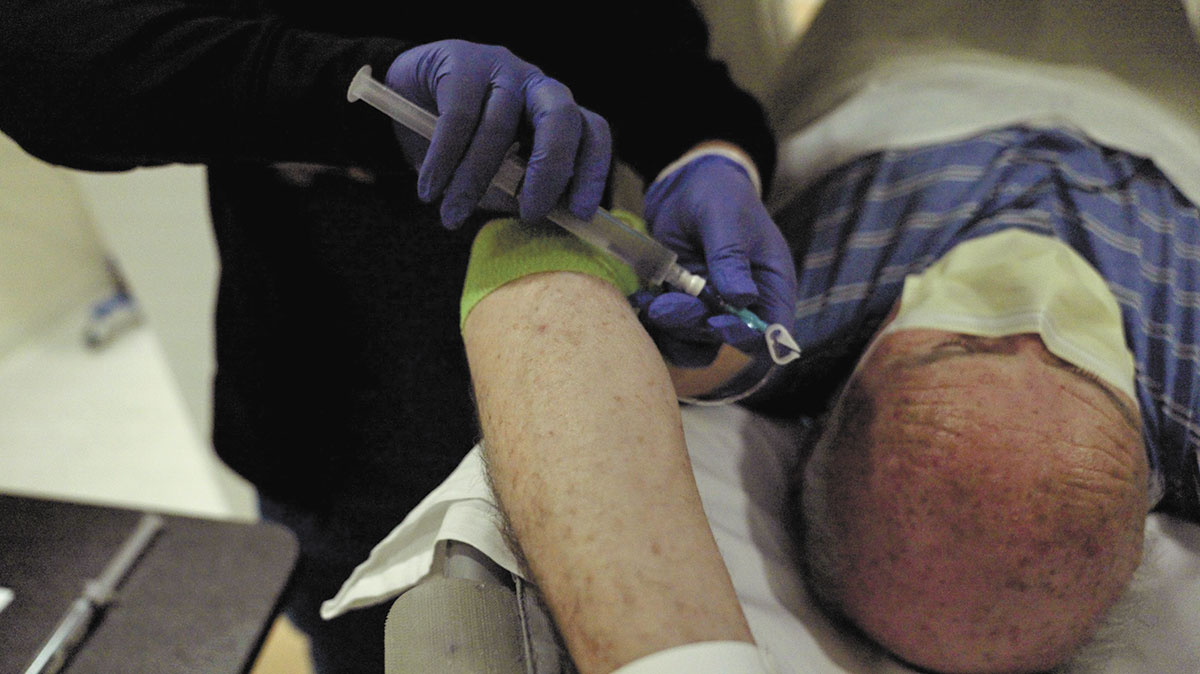 For Bahler, who specializes in treating prostate and kidney cancer, the use of imaging agents like Telix's Illuccix is a big step in providing personalized treatment for each patient.
Not that long ago, urologists had to rely on a computed tomography scan (or CT scan), which uses x-rays to make detailed, cross-sectional images of the body. But it was not molecularly targeted, and the results were not precise.
Because prostate cancer is a slow-growing disease, it would sometimes be years before a surgeon or radiologist could spot it.
Then the treatment was typically very unpersonalized—just radiation over the whole pelvis, or hormone therapy, sometimes called medical castration, to remove all the testosterone from a patient's body in an effort to slow the cancer.
"What we've seen is each patient is unique, so in terms of personalized medicine, this is a huge change for the field of prostate cancer," Bahler said.
Telix said it has injected more than 13,000 patients with its products, including Illuccix, over the past year in a mix of clinical trials and for patients who have advanced cancer with no satisfactory therapies and who cannot enter clinical trials.
But this month's dosing of patients in Indianapolis—along with patients in New York City and Seattle—marked the first commercial use of the drug.
And at the front of the line was Doone, who said he was happy to get the new diagnostic treatment that he hopes will tame his prostate cancer once and for all.
"Nobody asked for my autograph," he said with a laugh. "I don't think I felt too special. But I was kind of honored to be the first. I've never been first at anything."•
Please enable JavaScript to view this content.