A South Bend commercial real estate firm plans to acquire the fourth-largest brokerage in the Indianapolis area by the end of the year as it continues to grow its footprint in the Midwest.
Bradley Co. has an agreement in principle to buy Indianapolis-based Resource Commercial Real Estate in a deal that likely would make the combined firm the second-largest commercial brokerage in central Indiana.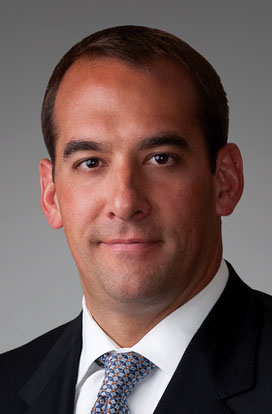 Terms of the acquisition have not been disclosed. The combined firm will operate locally as Bradley Co.
"We see this merger with Resource being highly accretive," Brad Toothaker, president and CEO of Bradley Co., told IBJ. "Indianapolis [is] a great strategic location for us to continue to grow the organization across our entire platform, all lines of business."
Resource has 40 employees in the area, 30 of which are commercial brokers. They will join the 15 workers in Bradley's local office, six of which are commercial brokers. That ranked Bradley tied-for-17th in IBJ's most recent ranking of Indianapolis-area commercial brokerages.
The Indianapolis office of Los Angeles-based CBRE Group Inc. is the largest commercial brokerage in the area on the strength of its 46 brokers, according to IBJ research.
Both Resource and Bradley offer commercial brokerage services as well as specialties in property management and project management. Toothaker said Resource will add a variety of strengths to Bradley's portfolio, including site selection, incentive procurement and auction and investment offerings.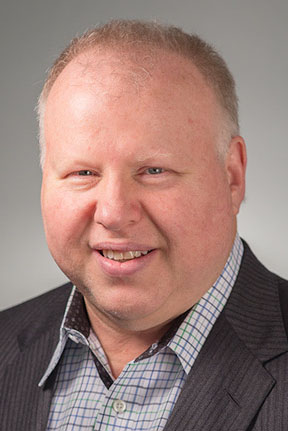 Sam Smith, chairman of Resource, will head the combined Indianapolis office with support from Bradley principal Jon Hardy, who is a touchstone for brokerage teams across all its markets. Resource principals Beth Patterson, Brian Wahl, Kevin Dick, Jeffrey Merritt, and Tom Osborne are also expected to play "key roles" in the new firm, Toothaker said.
The merger is expected to be finalized by the end of 2020.
"We believe that it's really critical to have a full-service platform and to be good at many things to be most successful," Smith said. "We see Bradley as a phenomenal strategic partner, mainly because they have great culture and great people. They really bring a lot to the table for our company."
Smith pointed to Bradley's experience in property management as one of the biggest advantages to merging with the firm.
"Immediately, things that were weaknesses for our company become strengths," he said. "We think one and one will equal three—or possibly five—as we play our respective strengths."
Bradley has nine offices throughout Ohio, Michigan and Indiana, with about 280 employees before the merger. While the company is largely decentralized, its accounting services and human resources—as well as some principals—are based in South Bend.
The company was founded in 1978 and manages more than 4,000 multifamily units and 8 million square feet of commercial space. The company has had a local office since 2015.
The acquisition of Resource is the company's third in as many years, after expanding to Grand Rapids, Michigan, in 2018 and southwest Ohio last year.
Bradley plans to further bolster its presence in Indianapolis while looking for more expansion opportunities in other Midwest cities, including Louisville. The firm ultimately expects a majority of its 20-person leadership team to be based in Indianapolis.
"Over the next five to 10 years, we know that we can continue to grow substantially," Toothaker said. "We want to grow obviously the right way, with the right people and the right culture being first. And as we find those opportunities, we'll continue to [move] into new markets as we go north and south."
Please enable JavaScript to view this content.