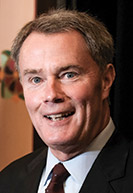 Through nearly two terms in office, Indianapolis Mayor Joe Hogsett has leveraged hundreds of millions in public dollars to support private-sector projects across downtown, but the outcome of November's election could affect how the city approaches incentives for future developments.
While Hogsett believes a broad use of incentives like tax-increment-financing bonds is often a necessity to bridge funding gaps—particularly to spur creation of low-income housing—his Republican opponent, Jefferson Shreve, favors a more moderated use of the city's incentive toolbox.
Shreve told IBJ that projects at what he calls "Main and Main," essentially the core of downtown, shouldn't receive incentives to include affordable housing. He also said the Hogsett administration has supported projects that have taken too long to come to fruition or didn't need incentives at all.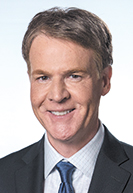 And Shreve argues that Hogsett has overused tax-increment financing, which captures new tax revenue generated by projects to pay for improvements related to that project or within a designated district. TIFs are widely used by local governments across the state.
It's a characterization Hogsett dismisses. "Indianapolis and this administration has been fiscally responsible for the downtown TIF as we take on a once-in-a-generation, transformational economic development pipeline," Hogsett said.
But Shreve said he would use tax-increment financing to focus on projects that would struggle to compete without the incentives, particularly office-to-apartment conversions, which are often cost-prohibitive for developers, as well as major downtown initiatives like a Circle Centre Mall revamp and sizable infill projects.
An IBJ analysis of public data found that, since 2016, when Hogsett became mayor, the city has spent nearly $450 million to support at least 25 development deals within what's called the Regional Center, a 6-1/2-square-mile area generally bordered by 16th Street on the north, interstates 65/70 to the east, I-70 to the south and just past the White River on the west. The Regional Center also includes a narrow strip a couple of blocks wide on either side of Meridian Street up to 30th Street.
Private developers and investors put $1.55 billion into those projects.
The city's $450 million figure doesn't include numerous planning initiatives, beautification or specific infrastructure improvements—which amount to an additional $200 million. Nor does it include the roughly $700 million the city plans to spend on an Indiana Convention Center expansion and connected Signia by Hilton project, which it plans to construct and own.
But the figure does include the city's portion of a $400 million overhaul of Gainbridge Fieldhouse. That public-private project, which improves an arena owned by the city's Capital Improvement Board and managed by Pacers Sports & Entertainment, included $275 million from state and local tax revenue and a $25 million city contribution.
Also included in the IBJ analysis are nearly a dozen apartment projects, a pair of transit developments, a handful of hotels and a few office spaces. Between their developers and the city, the projects total $2 billion.
But those figures could be dwarfed in the coming years, given that downtown is expected to see at least $9 billion in private investment over the next five to 10 years across more than 30 projects. That includes Indiana University Health's $4.29 billion hospital complex at 16th Street and Capitol Avenue.

A difference of opinion
Hogsett told IBJ he plans to take an "aggressive" approach with incentives to keep those developments on track—and to woo others.
"We will remain aggressive while at the same time [staying] fiscally responsible in terms of our incentives," he said.
Shreve, however, said he has qualms about how Hogsett has used public money to support numerous downtown projects that he argues didn't need it or have taken too long to materialize. That includes the InterContinental Hotel project, which received funding in 2018 but has yet to be completed, and the use of bonds for projects like Block 20, an apartment complex near Massachusetts Avenue.
Shreve said the city has made missteps in other projects, such as giving Kite Realty Group Trust "too long" to secure funding for a $510 million Pan Am Plaza project before the company ultimately pulled out.
"I think if we're going to strike a deal with a developer, they need to be held accountable to perform and deliver within tighter time frames," Shreve said.
The city announced in 2018 that it had selected Kite to build two hotels at Pan Am Plaza and develop the city-funded convention center expansion. In 2020, in the midst of the pandemic, the city announced it had reached a deal with Kite to delay the projects by up to two years, until late 2022—a move intended to give downtown's hospitality industry time to recover from the drop in visitors and Kite time to find financing for the first hotel, which it said then would cost $300 million.
The deal did not include city subsidies or incentives for the hotel project. Officials also said they would delay construction on the second hotel. But by this spring, it was clear Kite couldn't obtain financing for what was planned as an 814-room Signia by Hilton for the southwest corner of the plaza. So the Hogsett administration decided to save the project by taking on the full financing for the hotel, which it would then own. It kept Kite on as project manager.
Hogsett's team called the move "a bold step that will ensure Indianapolis remains competitive at a national level" for major convention, tourism and sports events.
But Shreve, who as a city-county councilor voted for the project when Kite was to be the developer, objected vehemently to public ownership of the hotel, saying it will put the city in competition with privately owned hotels.
"This is a policy error—for the city to enter into the hotel ownership business in competition with all the private hotel owners and investors in the city," Shreve said at the time. "It's flawed policy, and I think that, beyond the one deal, it will have a chilling effect on future private investment in our downtown convention and hotel infrastructure."
'We over-TIF a lot'
Shreve also said he is "not in favor of micro-TIFing," referring to the city's practice of creating a single-site TIF district that is drawn around a single project and designed to capture new tax revenue from that project to pay for incentives there. That could include infrastructure improvements at the site, for example.
"TIFs are tough, and I think [single-site] TIFs are acutely challenging, so I would scale those back," Shreve said. "When you get into the [single-site] TIFs … I become increasingly skeptical of the amount of taxable inventory that we've removed from the broader landscape of downtown that we have to fund and make work."
While single-site TIFs do not increase taxes in an area, they do divert a large portion of the taxes that would be paid on gains in property value—typically about 80%—for the repayment of debt. Often cast as a reward for developers investing in a site and making marked improvements to it and the surrounding area, those funds are generally not available for other city-backed projects until the debt has been fully paid and the TIF has expired.
Shreve said he is open to considering public dollars for some projects, but he'd favor turning to cash, the existing downtown TIF or other financing options, rather than relying so much on single-site TIFs.
Since 2016, Indianapolis has deployed the single-site TIF mechanism within the city's Regional Center at least 16 times, providing more than $200 million in that form of an incentive for investments totaling just under $1.1 billion—about 18% of the total project costs. Many of those designations will not expire until after 2040.
Among the projects to receive that funding are completed developments like the Hyatt Place hotel across from Gainbridge Fieldhouse ($18.5 million in TIF funding), the Ardmore apartments ($7.2 million) and numerous projects still under construction, like the Elanco Animal Health Inc. headquarters ($64 million), the Cole Motor campus ($15.5 million) and the Vanguard apartments at 16 Tech innovation district ($12.5 million).
"I think our TIF strategy has been responsible but also effective," Hogsett told IBJ.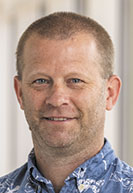 Doug Noonan, a professor of public and environmental policy at the O'Neill School of Public and Environmental Affairs at IUPUI, said he is concerned about the debt load the city has built through single-site TIF districts, noting that it's "not necessarily a smart way to run government."
"I would worry that this is a lot of debt to be taking out and that it's pretty optimistic that [these projects are] going to have such a big" return on investment, he said.
To be sure, only a small portion of most projects are paid for with public dollars—and since Hogsett came to office, it's all been secured by the developer, meaning the developer must make the bond payments if the tax revenue falls short. But Noonan said cities like Indianapolis—and their leaders—should keep in mind that debt doesn't expire when a new administration comes in. Rather, it can carry on for decades after. For example, the city of Indianapolis only in 2020 paid off its remaining debt for Circle Centre Mall, which opened in 1995.
"It's very hard, politically, to hold decision-makers accountable because they are on a shorter time horizon than the debt is," Noonan said.
"That said, without appropriations that are able to fund big projects, you're not going to get big projects. And that might be what a city like Indianapolis needs," he added. "Not a bunch of projects you pay for with pocket change but big projects to make a dent, to make a difference."
An affordability issue?
To Hogsett, the city is making a difference by creating affordable housing. In exchange for city incentives, his administration requires that developers make 10% of apartment units available to those making 50% of the area median income, or 5% of units to those making 30% of the area median income, at a reduced cost.
Developers can instead pay a lump sum equal to the difference between market rate and the discounted rent over the 25-year life of a bond. Money from those deals goes into the city's affordable housing fund.
Hogsett has touted the requirements, established in 2019, as a major win for downtown. The rules have created more than 200 affordable units downtown.
But Shreve said while he generally supports the current set-aside requirements established by the city, he doesn't believe every downtown apartment project should be subsidized—whether or not it has an affordability component.
It all comes down to the project location.
"When you get super-premium locations, those should be at just plain-Jane market rates," he said, pointing to Circle Tower, which is in foreclosure, as a potential building that could be converted from office to multifamily.
"There are people that will pay that premium price for this condo or rental for these sightlines of Monument Circle and to be at the center of the city," he said. "And I don't believe that we need to set aside an affordability component and tax residents of Indianapolis to make that conversion."
Shreve said he would be open to using incentives to spur conversions of vacant retail and office buildings elsewhere in the Mile Square and downtown.
"We've got big swaths of dead retail space and large parking lot areas that are in need of redevelopment and could be suitable for both market-rate and workforce housing," he said. "I would want to see some affordable-housing component built into that if the developer is going to seek city incentives."
Shreve said many of the city's continued challenges with affordability speak to a lack of supply. "The marketplace should be allowed to work, and developers and investors [should get incentives] to create more quality multifamily products because the demand is there," he said. "If they additionally think they need city incentives to make the deal go forward, I'd consider it under my administration. But I'd want concessions from the developer if they're going to ask for that."
What's next?
Hogsett said that if he wins re-election, one of his biggest priorities will be the continued recovery of downtown post-pandemic and securing more investment in the area. And that's likely to mean big incentives for major projects.
It's expected that Indianapolis-based Keystone Group will secure a deal for the Eleven Park project—outside of its existing deal with the state to create a new Professional Sports Development Area—to help with infrastructure for the former Diamond Chain property on the southwest side of downtown. Additionally, the city must still finalize the bond process for the redevelopment of Pan Am Plaza.
It also is likely to make a sizable investment in the redevelopment of Circle Centre Mall, a project expected to be announced by the end of the year.
"The projects in our pipeline … are complex, and they are ambitious," Hogsett said. "But I am absolutely confident that, in terms of … getting us across the finish line, it is the fiscal health of the city and the strong policies that we've implemented that have allowed us to be as ambitious as we have been—and may allow us to be even more ambitious and complex on a go-forward basis."•
Please enable JavaScript to view this content.