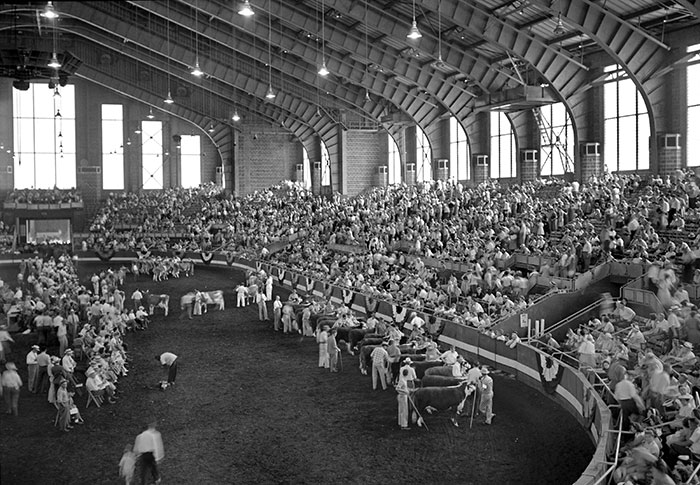 Cattle judging is underway in this photo from the 1947 Indiana State Fair. The cattle were judged in the Indiana Farmer's Coliseum, which was built in 1939 as the Livestock Pavilion. At the time, it was ranked among the largest and grandest structures of its kind. In 2012, it underwent a $53 million renovation. Today, the coliseum hosts 150 sporting and entertainment events a year, including home games for the Indy Fuel hockey team and the IUPUI Jaguars men's basketball team. 
Sources: Indiana State Fair, Indiana Historical Society 
Credits: This image is courtesy of the Indiana Historical Society and is part of the J.C. Allen and Son Collection. More images are available at images.indianahistory.org. 
Please enable JavaScript to view this content.