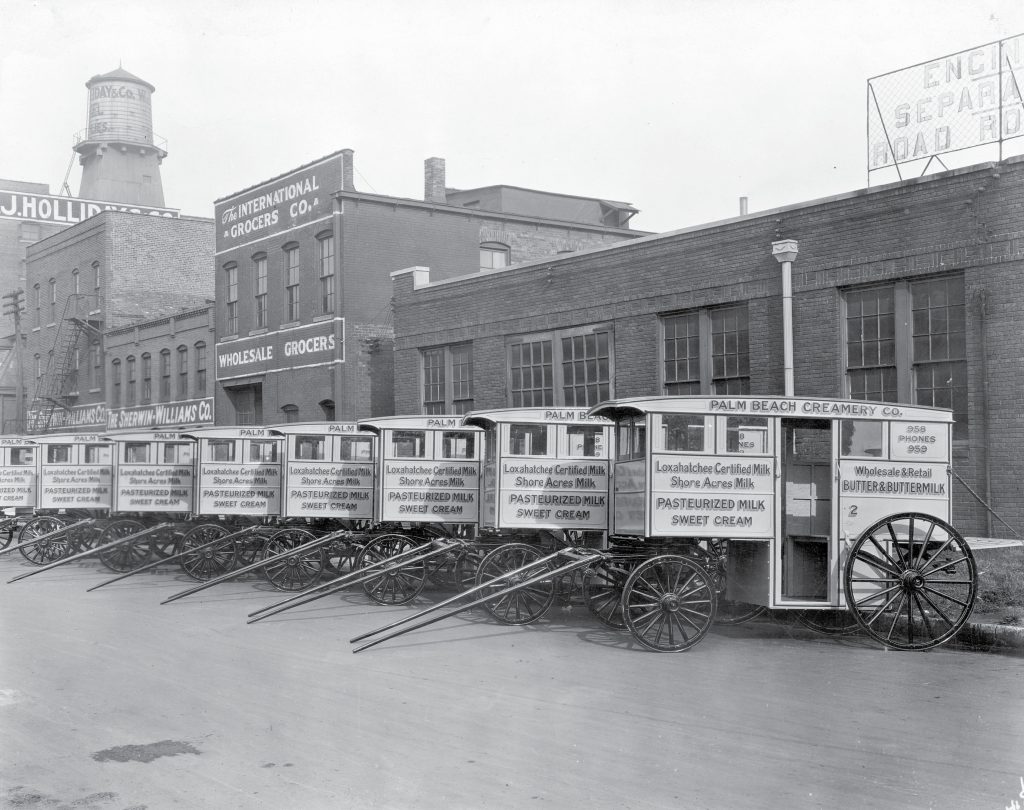 John Guedelhoefer was born in 1832 in Germany and moved to Indianapolis in 1869. Four years later, he founded the John Guedelhoefer Wagon Co., which specialized in making carriages—most often, delivery wagons for companies that sold ice, baked goods and dairy products. Later, the company made truck bodies. In this photo, taken in about 1915, wagons built for the Palm Beach Creamery Co. are lined up after production at the Guedelhoefer headquarters at 202 Kentucky Ave. The company closed in 1970. This photo also shows the J. Holliday & Co., International Grocers Co., and Sherwin Williams buildings on Kentucky Ave.
Source: Indiana Historical Society
Credit: This photo is courtesy of the Indiana Historical Society. More images are available at images.indianahistory.org.
Please enable JavaScript to view this content.