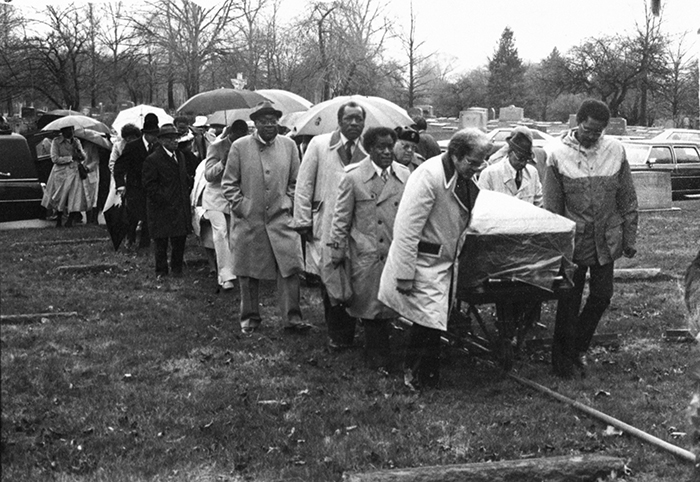 Casket bearers carry Marcus C. Stewart Sr., the longtime editor and publisher of The Indianapolis Recorder, to his final resting place at Crown Hill Cemetery following his death on March 26, 1983, at age 78. Stewart's father, George Pheldon Stewart, founded the Black-oriented paper in 1895. Growing up, Marcus Stewart worked on the paper, handling a variety of tasks, including distribution, circulation and delivery. He even learned to run the press. Four years after his father's death, Stewart became editor of the Recorder in 1928. In 1974, Stewart became the first Black person inducted into the Indiana Journalism Hall of Fame following a storied career, which included taking on the Ku Klux Klan in an editorial campaign.
Sources: Indiana Historical Society, Indiana Journalism Hall of Fame 
Credits: This image is courtesy of the Indiana Historical Society and is part of the Indianapolis Recorder Collection. More images are available at images.indianahistory.org. 
Please enable JavaScript to view this content.