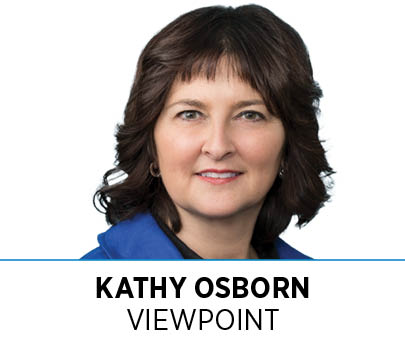 I, like so many, am grateful for the technology that has kept a lot of us employed and productive the past 20 months, and for the privilege of the welcome work flexibility many are experiencing. The pandemic, for all its tragedy and loss, has given some of us those gifts.
But flexibility has been nonexistent for many. We all owe a debt of gratitude to those who have fought on the pandemic front lines, including essential workers in health care, child care, food services and a variety of other occupational areas that too often have been undervalued and taken for granted. To those who have not had the luxury or flexibility to work remotely: Thank you for your incredible sacrifices.
What workforce managers are hearing now is that many employees don't want to return to in-person routines—ever. They've understandably relished webinars, research, data crunching and memo writing with a beloved cat curled on their laps. As I've reflected on these new preferences and what they mean for professional development, mentorship, client service and championing the next generation of leaders, I am reminded of a lesson a bereaving boy taught me 35 or so years ago.
In college, I was a hospice volunteer who co-taught a bereavement support group for children who had lost a loved one. We followed a curriculum that had a different theme for each week. One theme has stuck with and guided me through the toughest times in my life.
It was: With all change comes gains and losses.
This is a simple truism that oftentimes is hard to accept or embrace. But children, in particular, need to know that it is OK for them to like some of the things they are getting to experience only because their loved one died.
During group discussions around that theme, we invited the kids to tell us about something they enjoyed doing now that they were not able to do when their loved one was living. I vividly remember one little boy who said, "Well, Daddy is not a very good cook, so we get to go to McDonald's and have French fries a lot more often!"
That sweet little boy needed affirmation that it was not a betrayal of his mommy to like the French fries or to feel joy in something that he would not have had if she lived. He was learning to engage, indeed reengage, in a joyous life, and he has been periodically whispering in my ear for 35 years.
It is time for our workforce to reengage—to embrace the gains and benefits the pandemic has brought to us despite the tragic losses, and to focus again on the professional development needs of up-and-coming leaders currently in our circles and those to follow. In my view, that inevitably means loss of some of those cozy working days with a cat on our laps or the comforts of business tops with pandemic pants.
Today's leaders unquestionably were beneficiaries of in-person communications, training and investment of mentors and champions. It's imperative to the development of tomorrow's leaders that we prioritize intentional reengagement, including in-person time with our colleagues and mentees.
In-person time does not have to occur every day in the hybrid, flexible work environments many are now experiencing. But I'm a firm believer that it must occur with some regularity for many in our workforce to achieve important business, professional and personal goals and outcomes.•
__________
Osborn is co-chair of Faegre Drinker's antitrust & trade regulation practice and leader of the firm's Indianapolis office.
Please enable JavaScript to view this content.