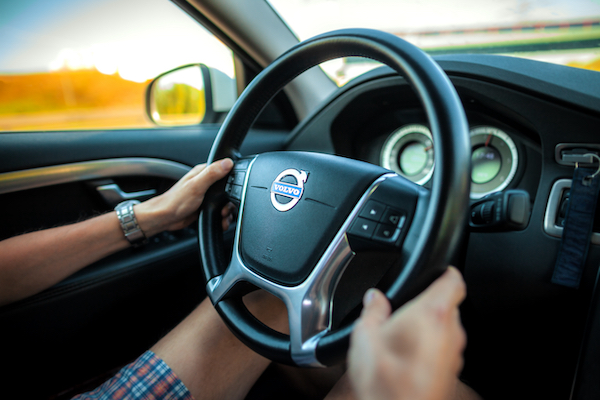 For the roughly 100,000 undocumented immigrants living in Indiana, getting a driver's license isn't possible.
But two Indiana lawmakers—Sen. Blake Doriot, a Republican in Goshen, and Sen. David Niezgodski, a Democrat in South Bend—are looking to change that. At their urging, an Interim Study Committee on Roads and Transportation will discuss the feasibility and potential ramifications of issuing driving cards to undocumented immigrants in three separate hearings planned next month.
While several bills to implement driving cards have been introduced over the past several years, this is the first time a legislative study committee will take up the issue.
Obtaining a driver's license requires a valid Social Security number, something many migrant workers don't possess. But in 16 states and the District of Columbia, lawmakers have passed legislation that allows undocumented immigrants to obtain what's known as a driving card, allowing them to receive proper driving training and show proof-of-driving qualifications without having to show proof of lawful status in the United States. Illinois is the only Midwestern state to have such a law.
"They are people that have been in my district for 20-plus years," said Doriot, whose 12th District is 24% Hispanic. "They're being good citizens, they've stayed out of trouble, they're families, they're participating in the economy–and yet they're terrified to go to their kids' football game or soccer match."
"This will allow them to better their well being within the state of Indiana, which they deserve every bit as much as we do," Niezgodski said. "They want to be full and active members of our society, and this is one way of helping them to prosper with their families."
Proponents say there are three main benefits to issuing driving cards: improving public safety, pumping money into the state's economy and filling a worker shortage in the farming and construction industries.
Issuing driving cards to undocumented immigrants would stimulate Indiana's economy by increasing automobile insurance companies' revenue by $68 million over the first three years of offering driving cards, according to a report prepared by the Indiana Driving Privilege Card Project, part of the Student Policy Network at the University of Notre Dame.
The study also concluded that driving cards would make Indiana roads safer, decreasing the state's fatal hit and run incidence rate by 3.6%.
"These are actually very conservative estimates," said Benjamín Rascón Gracia, a political science major at the University of Notre Dame who worked on the study. "It's showing that this bill is not in any way a cost. It's an asset to the state to have everyone be trained, certified and insured. It's in the state's best interest to do so."
The committee's first hearing is scheduled for Sept. 7. It must make a final report with findings and recommendations to the Legislative Council by Nov. 1.
Jesusa Rivera, a community organizer in South Bend, is hopeful the committee's work will lead to lawmakers giving driving cards a more serious look in the 2023 legislative session.
"Every single year I'm optimistic, and this year is no different," Rivera said. "I really want it to get some traction, and hopefully people will realize why this is necessary."
Please enable JavaScript to view this content.