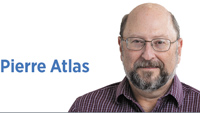 The nation erupted in protest after video went viral of George Floyd—a black man accused of a minor, nonviolent crime—being suffocated to death by members of the Minneapolis Police Department as he laid on the ground, handcuffed and subdued.
Americans of all races and ages took to the streets to exercise their constitutional right to peaceably assemble. Many engaged in nonviolent civil disobedience, while some committed illegal acts of vandalism and violence.
Virtually every city and small town in America have a history of police mistreatment of people of color (especially African Americans), ranging from harassing citizens for "driving while black" to the unjustified use of deadly force. No one can honestly say that the American criminal justice system is truly "color blind."
Floyd's murder was the spark for the protests. But the tinder was systemic racism and its corollary, white privilege (a presumption of innocence or entitlement not extended to people of color). Many conservatives and the Trump camp deny that these twin phenomena exist, but they are either ignorant of American history or are being deliberately disingenuous.
Various immigrant groups have their own narratives of ethnic prejudice in America, from "No Irish Need Apply" to the Chinese Exclusion Acts to the "gentlemen's agreements" that kept Jews out of public accommodations. But only African Americans have lived with nearly four centuries of the law being used not to protect rights but to suppress an entire people based on their race.
The first English settlement in the New World was founded at Jamestown, Virginia, in 1607, and the first African slaves arrived in 1619. By the 1690s, most American colonies had passed laws institutionalizing slavery. Two-hundred-and-forty-five years of slavery came to an end in 1865, but within decades, many states (including Indiana) passed laws that legalized the political, social and economic inequality of African Americans. This American apartheid would not officially end until the mid-1960s, with the Civil Rights and Voting Rights acts and the Supreme Court's overturning of laws banning interracial marriage. In other words, African Americans have enjoyed full legal and political equality for only about 50 years. And yet, to this day, we still see systemic racism evidenced in unequal treatment in the criminal justice system, in lending, in access to quality health care and elsewhere.
The embeddedness of racism and white privilege was further underscored by two recent incidents:
Ahmaud Arbery was pursued and killed in cold blood by two white men while jogging through a Georgia neighborhood not far from his home. No one was arrested until well after the video came out a month later.
On the day of Floyd's murder, African American birdwatcher Christian Cooper encountered white female Amy Cooper (no relation) in New York's Central Park. After a testy verbal confrontation about her unleashed dog, Ms. Cooper played the "race card" and called 911, falsely claiming that "an African American man is threatening my life."
"How do we end systemic racism in our society?" This question was posed by former Republican President George W. Bush in his response to Floyd's killing. "Black people see the repeated violation of their rights without an urgent and adequate response from American institutions," Bush noted. He rightly suggested that, "lasting peace in our communities requires truly equal justice. The rule of law ultimately depends on the fairness and legitimacy of the legal system. And achieving justice for all is the duty of all."•
__________
Atlas is a professor of political science and was the founding director of The Richard G. Lugar Franciscan Center for Global Studies at Marian University. Send comments to ibjedit@ibj.com.

Click here for more Forefront columns.
Please enable JavaScript to view this content.