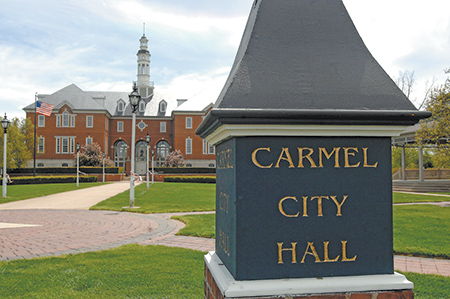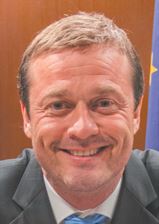 Republican Fred Glynn, a former Hamilton County Council member, filed to run for Carmel mayor just before Friday's deadline.
Glynn is the third Republican to enter the race to succeed Mayor Jim Brainard, who will not seek an eighth term in office.
Glynn will face Carmel City Council members Kevin "Woody" Rider and Sue Finkam in the May 2 Republican primary election.
Carmel City Councilor Miles Nelson is the only Democrat to register for the race and is set to face the Republican primary winner in November's general election.
Glynn did not immediately respond to a request for comment from IBJ.
Glynn will make his second run for mayor unsuccessfully challenging Brainard in the 2019 primary.
He served two terms on the Hamilton County Council before he stepped down last year to run for the new Indiana House District 32 seat, which encompasses Hamilton County's Clay and Delaware townships and extends south into Marion County.
Glynn, who works as a loan officer, defeated Suzie Jaworowski in an ultra-close primary that was decided by fewer than a dozen votes and was decided by a recount.
In the general election, Glynn lost a narrow election to Democrat Victoria Garcia Wilburn.
Rider is a 35-year Carmel resident who is in his fourth term as an at-large Carmel city councilor. He is also a member of the Carmel Plan Commission.
Finkam, a three-term city councilor, is the principal of Carmel-based FireStarter LLC, a marketing and public relations firm, that she founded in 2010. She also serves as president of the Hamilton County Solid Waste Management board.
Nelson, who was elected in 2019 to represent the city's West District, is serving his first term on the Carmel City Council. He is president of Zionsville-based executive search firm AOI Today and the first Democrat to run for Carmel mayor since 2007.
Rider, who raised just shy of $365,000 in 2022, leads the candidates in fundraising with nearly $507,000 in cash, according to campaign finance reports.
Glynn's political action committee, Friends of Glynn, reported having about $58,000, while Nelson had about $43,000 in hand and Finkam reported having just less than $42,000.
Please enable JavaScript to view this content.