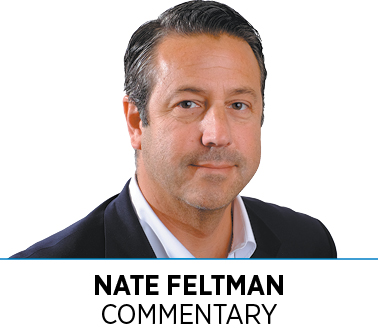 This week, I received a text from a prominent former GOP legislator negatively reacting to IBJ's editorial that supported the business community's view (as outlined in a letter to the editor by dozens of local CEOs) that Republican legislators should discontinue efforts to micromanage the city of Indianapolis and strip power away from the mayor and City-County Council.
Republican legislators have filed bills that would hand control of local policing to a state board. Other bills would eliminate the city's authority over local public transportation, building and design standards, land use, the placement of 5G wireless devices and renter-landlord relations. One bill even prevents the city of Indianapolis from changing its name.
The text I received read as follows: "The Legislature has an enormous investment in our city. The percentage of tax revenue Marion County produces for the [state] general fund is large and just adds to the pressure of the situation. The city burned in May and anyone who thinks the city is well run is not well informed. The General Assembly will continue to interfere until the city government shows that they are not a kangaroo court."
Given this former legislator's years of service, my hunch is that his perspective is not far off those who are working to exert power over traditionally local issues. In the aftermath of the violence and destruction that rocked downtown last summer, it was no secret that when the General Assembly convened this year, there would be efforts by Republicans to curb the mayor's and council's authority.
The irony is that many of these same legislators claim to be strict constitutionalists who supposedly believe in our federalist system of government whereby states and cities concern themselves with issues of local concern, while the federal government is primarily responsible for issues of national concern (e.g., foreign relations and maintaining an army). Apparently, if the mayor of the largest and most economically successful city in our state has a "D" next to his name, all bets are off and federalism takes a backseat to politics.
Now if you have read my columns, you know that I called out the mayor for what many have described as dereliction of duty during the destruction of downtown. Our editorials have also encouraged the mayor (to no avail) to take leadership positions on many issues that we deem important for the growth and prosperity of our city. But two wrongs do not make a right. And there is no doubt that attacking local control is harmful to Indy's long-term success.
Ball State economist Michael Hicks wrote in a recent column that 85% of Indiana's population growth since 2000 has occurred in the Indy metro area. And since 2000, Indy metro has gained 154,000 jobs while the rest of the state lost 151,000. The same trends hold true for Indy GDP and worker productivity. Hicks warns that lawmakers should be very careful as they tinker with the economic engine that drives our state's economy and that Indy's success argues for "more, rather than less, local autonomy."
That is the message from leaders at Lilly, Cummins, Salesforce, Corteva, IU Health, Indianapolis Urban League, Indy Chamber, Indiana Black Expo, Anthem and other local companies who are concerned lawmakers could hamper Indy's ability to innovate and attract talent.
Emotions are understandably running high after the unimaginable events of the past year and City Hall's lackluster response. But lawmakers should reconsider legislation that could seriously undermine Indy's (and therefore our state's) future growth and prosperity by taking power away from local decision makers who best understand the facts on the ground.•
__________
Feltman is CEO of IBJ Media. To comment, email nfeltman@ibj.com.
Please enable JavaScript to view this content.