If elected, what will you do to reduce violent crime in Indianapolis?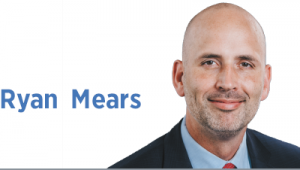 Effective leadership requires a mix of experience, priorities and resources. As I enter the 16th year of my career at the Marion County Prosecutor's Office, conviction rates for violent-crime cases have never been higher, new and transformative outreach efforts are rebuilding lives, and with the community's buy-in, we are creating a criminal justice system worthy of the people's confidence.
Our top priority has been and will continue to be violent crime, not diverting resources to prosecuting pregnant people, their physicians, or those found possessing small amounts of marijuana.
There is no simple solution to addressing violent crime. As prosecutors, our priority is to hold those accountable who harm others in our community. During my years in the courtroom, I have served on the front lines of prosecuting violent crime, working through the process with law enforcement and victims' families who have suffered the tragic loss of a family member to violence.
Serving as the lead prosecutor in hundreds of cases allowed me to see the impact of violent crime not as a speaking point but as a terrible reality no family should have to experience. For those who continue to seek answers and are unable to seek justice in unsolved crimes, we must do better.
The lack of trust between the community and the criminal justice system presents challenges to solving and prosecuting violent crime. That is why I have invested in building trust through taking a different approach to non-violent issues such as no longer prosecuting small amounts of marijuana possession.
It's no secret that the enforcement of marijuana offenses has disproportionately hurt people of color across America—Indianapolis is no exception. Despite marijuana's similar usage rates among white people and Black people, Black people are four times more likely to be arrested for marijuana possession.
Far too often, marijuana-possession arrests put individuals into the system who otherwise would not be. You should not be treated like a criminal for using marijuana. It's that simple.
Not charging people for possession of small amounts of marijuana has allowed us to reallocate team members and resources to make our community safer and reduce barriers for those returning to society after experiencing the criminal justice system. Many of these resources have been devoted to prosecuting violent crime. The savings realized from ending these prosecutions go beyond the Prosecutor's Office, reducing the jail population, eliminating court hearings, and leaving officers available to address more serious needs.
Additionally, the Marion County Prosecutor's Office isn't going to waste one resource prosecuting pregnant people, doctors and nurses who seek or provide abortion care. As I walk around this community, no one has ever said to me, "You know what the problem is? Doctors, nurses and women."
We're going to stay focused on what's truly important. And that's keeping our community safe. Prosecuting health care decisions has the opposite effect.
Working together with neighborhood leaders, community groups and policymakers, we have established a proactive presence in our community, and our priorities continue to reflect that.•
__________
Mears, a Democrat, became Marion County prosecutor in 2019 after serving 12 years as a deputy prosecutor. Send comments to ibjedit@ibj.com.

Click here for more Forefront columns.
Please enable JavaScript to view this content.