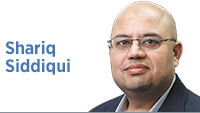 Modern understanding of philanthropy has largely focused on the few helping the many. Regardless of which part of the world I travel to, when I ask people to name a philanthropist, I always get the same response—Bill Gates.
This always surprises me. Because the Gates Foundation was founded by Bill and Melinda Gates. Arguably, the philanthropy is theirs rather than his alone.
But it also surprises me that those responding to my question overlook the countless people who have helped them in their daily lives. This might be largely because the scientific philanthropy movement and philanthropy leaders today might perceive indigenous, grassroots charitable acts as less effective.
The ideas of effectiveness and return on investment have become a large part of the way philanthropists have started to think about their social-good investments—forcing social-good activities into small, measurable boxes.
But imagine if we broadened our understanding of philanthropy. Imagine if we empowered people to believe that their everyday actions and intentions could make the world a better place. It is possible that, while we might not measure that impact immediately, we might lead the world to greater tolerance and compassion and less polarization.
Muslims define philanthropy more broadly than the commonly used definition of "voluntary action for the public good." The Prophet Muhammad defined philanthropy to include giving of money, volunteering of time, smiling, helping others make money so they could give it away, and—if someone is about to say or do something that causes harm—to refrain from doing so.
Imagine if everyone in our community spent the day thinking before we acted and spoke, considering what harm (and to whom) we might cause and then refraining from acting and speaking? This intentionality around our action and speech could create greater levels of empathy and compassion. While this might not create a measurable balance sheet for a not-for-profit organization or foundation, it could (over time) make our world demonstrably better.
The reality is, not everyone has the resources to give money or time in formal ways. Most people are just trying to survive and help people around them to survive. When a grandmother or grandfather provides day care for a child so parents can work and earn a living—they are providing a critical resource for social good. Limiting their philanthropy to the money they give does them an injustice.
While expanding philanthropy in this way might seem crazy, we have seen instances from Islamic history where such ideas have helped create a broader ecosystem of philanthropy that has helped other aspects of the sector. According to a recent article in the "Journal on Muslim Philanthropy and Civil Society," nearly half of all real estate in the Ottoman Empire by 1800 was a philanthropic endowment. According to scholar Amy Singer, these endowments by the late 1800s had a total annual income equal to one-third of annual government revenue, perhaps including as much as one-half to two-thirds of arable land.
The revenue for these religious endowments went to further social good that was defined rather broadly—from endowments that would light the streets, to taking care of stray animals or feeding birds, to traditional uses like mosques, centers of learning, hospitals, inns, baths, bridges, fountains, water facilities, soup kitchens and taking care of travelers.
We need to embrace a broader definition of philanthropy that honors the social good of all people rather than a select few. Philanthropy can play a larger part in making our communities better.•
__________
Siddiqui is assistant professor and director of the Muslim Philanthropy Initiative at the Lilly Family School of Philanthropy at Indiana University, senior fellow at the Center for Global Politics and founder of the Center on Muslim Philanthropy. Send comments to ibjedit@ibj.com.

Click here for more Forefront columns.
Please enable JavaScript to view this content.