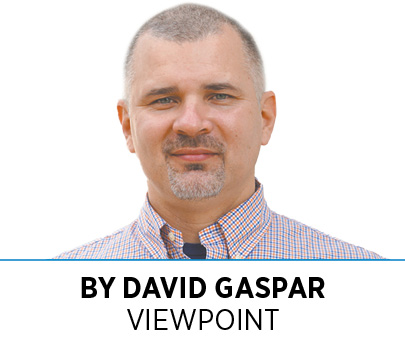 On any given Indiana day, more than half the people sitting in our jails have not actually been convicted of a crime. They are incarcerated for one reason only. They cannot afford the price of their freedom: bail.
In Indiana, as in the rest of the country, bail creates a two-tiered system of justice—one for the rich and one for the poor. This injustice disproportionately hurts Black Hoosiers, who make up a quarter of the state's jail population but only 10% of its residents, and women, who are the fastest-growing jail population in the state.
Exacerbating the divide is the for-profit bail-bond industry, a group of lightly regulated bondsmen who can act as sureties for anyone who can afford to pay their fees.
Since 2018, a national not-for-profit called The Bail Project has attempted to level the playing field by providing free bail assistance to nearly 800 people in Marion and Lake counties, and more than 15,000 people nationwide.
On average, our local team helps about eight Hoosiers a week—just over 100 each quarter.
Because of our help, they were able to return to their families, jobs and schools, and receive referrals to social services and community resources that meet their specific needs.
To date, the folks we've bailed out have made 95% of their court dates, laying waste to the myth that it takes a bondsman to make sure people come back to court.
Despite the fact that our project helps only those who can't afford to pay a bondsman, the for-profit bail-bond industry views it as a threat. After all, when the only way out of jail is to pay a bondsman's fees, people will do extraordinary and often self-destructive things to afford their services.
To protect this extortionate monopoly, the industry recently introduced legislation that is breathtaking in its cynicism and terrifying in its scope.
The bill in question is House Bill 1376, which failed to receive a committee hearing this year but is being pushed hard by the bail-bond industry. The bill is designed to curtail free bail assistance by imposing monetary caps and restricting the kind of cases that might be eligible.
Under this bill, if a charitable bail organization wanted to assist more than four people a year, it would need to be represented by a for-profit bail bond agent. The bill represents a cynical move designed to ensure that the $2 billion bail industry is the only one with the ability to set people free.
It's heartening that, thus far at least, Indiana lawmakers have not responded to the bail-bond industry's ploy.
If the Legislature is genuinely concerned about the lives of those released on bail and bond, it should impose broad requirements that any entity—whether for-profit or not—that is posting bail or bond should offer transportation to and from court, employ advocates that can help secure stable housing, address mental health problems, and offer social-services support to everyone they have bailed out.
Those sorts of regulations—ones that not only encourage lowering incarceration but also require supportive services by all entities that post bail—are the sorts of laws we should all be championing.
But instead, what we have is a cynical ploy that could result in more poor people rotting in jail cells just so a predatory industry can ensure it alone holds the keys to the cell door.•
__________
Gaspar is national director of operations at The Bail Project.
Please enable JavaScript to view this content.