The Christel DeHaan Family Foundation has given a $4.1 million grant to the University of Indianapolis, UIndy announced Wednesday.
The school said the grant will support the university's Center for Global Engagement with $3 million and the Christel DeHaan Fine Arts Center with $1.12 million.
DeHaan, a wealthy business leader and longtime UIndy donor who died in 2020, served on the university's board of trustees from 1990 to 2008, including part of that time as board chair. She was awarded an honorary doctorate degree by the school in 1993.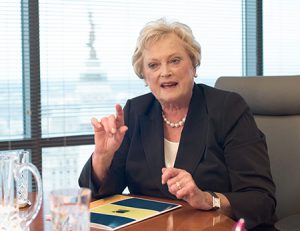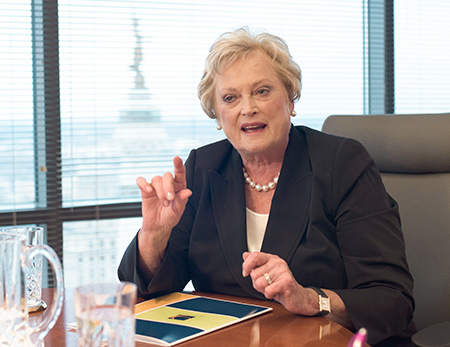 UIndy said the new funding will be used to create an endowed fund supporting "the mission, vision, and operations" for the now-named Christel DeHaan Center for Global Engagement, or CDCGE. The center, which serves nearly 300 students from nearly 70 countries, is home to the school's International Admissions Office, Office of Study Abroad, and Office of International Student and Scholar Services
The grant will also create the Christel DeHaan Fine Arts Center Enhancement Fund. The endowed fund will support the "mission, vision, operations and maintenance" for the Christel DeHaan Fine Arts Center in perpetuity.
The Christel DeHaan Fine Arts Center, built in 1994 using donations from DeHann, is the primary home of the university's music and art/design departments. The centerpiece of the building is the Ruth Lilly Performance Hall, a 502-seat auditorium.
"It is hard to measure the impact that Christel DeHaan has had on the University of Indianapolis," University of Indianapolis President Tanuja Singh said in written comments. "Her gifts have benefited the university in the most impactful ways that are especially meaningful today. From generous personal contributions to the university to gifts made through the Christel DeHaan Family Foundation and the Endless Success Foundation, almost every facet of university life has been touched by Christel."
DeHaan, who co-founded Resort Condominiums International in 1974 and built it into one of the largest timeshare exchange companies in the world, was one of the wealthiest women in America.
She used her fortune in 1998 to establish the not-for-profit Christel House International, which operates K-12 public charter schools in high-poverty areas throughout the world. She ran the organization until her death. She also founded and served as chairwoman of the Christel DeHaan Family Foundation.
Please enable JavaScript to view this content.