The water can get waist-high when it rains.
Leaves, twigs and trash swirl around and then clog an alley drain just behind the Archdiocese of Indianapolis' Catholic Youth Organization building in the Fletcher Place neighborhood, staff say. From there, the water rises.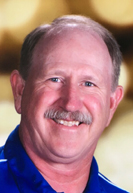 Stormwater has long been a problem at the building, according to Girls Athletic Director Bernie Price, who's worked with the organization for 48 years. She remembers moving to the new building at 580 Stevens St. in 1979. But the damage is adding up—like when storms flooded the building over back-to-back summers.
"The gym floor was flooded out. There was standing water in our office," said Executive Director Bruce Scifres. "We just had to move everything out of there: computers, bookshelves, eight full-time staff. … Carpeting had to be torn out; drywall had to be replaced."
"Life just kind of stops," he added. "The business world kind of stops."
Eventually, the organization didn't bother replacing the carpet. Instead, it had the office floors and parts of the walls waterproofed. A group of local companies donated and installed an HVAC system last month to manage leftover moisture under the gym floor. Staff keep a pair of hip waders and a rake handy to clear debris from the grate out back when a water-sensor alarm goes off.
The archdiocese's insurance has covered most of the cost over the years, according to Scifres. But, he said, "It would be safe to say hundreds of thousands of dollars in expenses."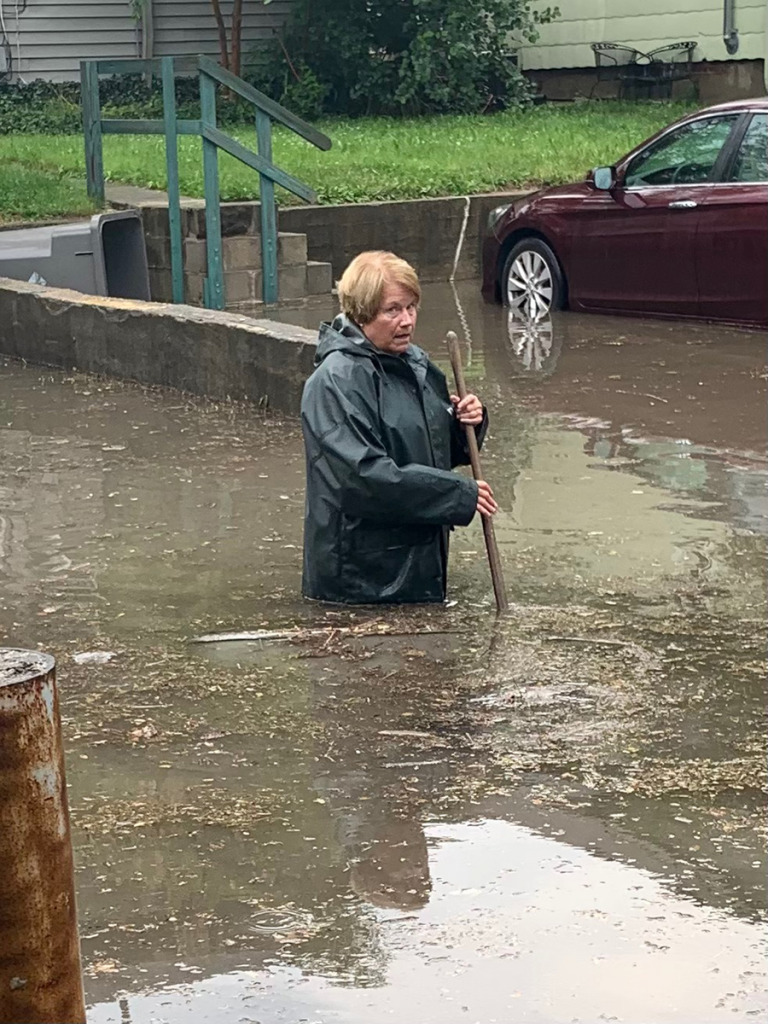 Relief could be on the horizon.
Indy's City-County Council approved $50 million in new bonds this month to tackle a backlog of drainage projects across the city. About $6 million is expected to go to the Fountain Square neighborhood, Department of Public Works Director Dan Parker told councilors at an August committee meeting. Fletcher Place, CYO's home, is connected to Fountain Square across Fletcher Avenue and Virginia Avenue; Interstate 65 separates the two neighborhoods.
Another $50 million in federal pandemic recovery funds will go toward similar stormwater undertakings.
Price was among the residents reaching out to councilors and other officials for a solution.
She heads the Bean Creek Neighborhood Association, on the city's south side, and contacted her own councilor, Frank Mascari, as well as officials with the state, DPW and Citizens Energy Group, which owns and operates the combined stormwater and sewage system at the city's core.
Indy's $1.1 billion stormwater system includes two dams, seven lift stations, 42 miles of levees, nearly 1,500 miles of storm piping, 3,700 miles of public roads and more than 100,000 other stormwater structures, according to DPW slides presented to the City-County Council Public Works Committee. It's recovering, officials say, from a history of chronic underfunding.
'It never was enough'
Indianapolis expects to collect nearly $43 million in stormwater user fees in 2021, according to DPW budget slides. The money is used to maintain and improve the stormwater system, a stark contrast from 20 years ago.
The City-County Council established the fee at a flat rate in 2001 along with a formal stormwater utility, called the Marion County Stormwater Maintenance District. Until then, Indianapolis didn't have a funding source dedicated to its stormwater system, despite needing millions of dollars for anti-flooding projects.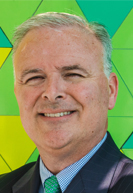 Still, "it never was enough money to handle a lot of the deferred maintenance on the system," Parker told IBJ. In a 2001 stormwater master plan, DPW outlined nearly $130 million in "priority" drainage projects, including $63 million in "high priority" fixes.
And that number kept growing. A 2012 assessment identified a $320 million backlog of more than 380 drainage and flooding problems around Indianapolis.
It took until 2014 for councilors to switch the flat fee out for new rates based on square footage of asphalt, concrete, rooftops and other impervious surfaces. The more qualifying surfaces on a property, the more its owner pays. The rates went into effect in summer 2015.
"It really provided the department with the first real dollars to start tackling stormwater projects," Parker said. "… It took our revenue dramatically up, and it allowed us to have a sustainable source of revenue to do a lot of the projects that were on the shelf for years."
DPW has spent millions on stormwater projects since the new rates went into effect, largely for surface drainage and levees. But it hasn't been enough to eliminate the backlog. In a 2021-2025 capital plan, the department highlighted more than $333 million in high-priority stormwater capital projects. It plans to address them all by 2025.
The $50 million in new bonds will help. IBJ obtained a DPW declaratory list of more than 100 projects it can use the bond money on.
And over the next three years, progress "will really be jump-started" by the bonus $50 million in federal funds, Parker said.
Public Information Officer Hannah Scott-Carter highlighted plans for a stormwater detention pond by Minnie Creek to "mitigate recurring flooding" on Temple Avenue between 32nd and 34th streets. That project, among others, will help manage flow from future work to separate parts of Indy's hundred-year-old combined stormwater and sewage system.
The separations are part of a larger, $2 billion Citizens Energy Group Plan to cut down on combined sewer overflows. Less than one-quarter inch of rain can overwhelm the combined system, sending an influx of stormwater and raw sewage directly into Indy-area waterways.
The DigIndy project—a 28-mile network of tunnels under construction 250 feet below the city—will be capable of holding more than 250 million gallons of mixed stormwater and raw sewage during storms, an estimated 97% of which would otherwise overflow. It's intended to hold the sewage-laden water until a wastewater treatment plant can handle the flow.
The first parts went online in 2017. The entire network is scheduled to open in 2025 to comply with a consent decree with the U.S. Environmental Protection Agency, the U.S. Department of Justice and the Indiana Department of Environmental Management.
Floodplain no more
The land that became Marion County was once 98% forest, according to a 2002 study in the University of Wisconsin-Madison Press' Ecological Restoration journal. The rest was open water or prairie. Much of the land functioned as wetlands or floodplains, researchers found.
Today, just a fraction of the county has forest cover. More pavement and buildings in its stead add stress to the stormwater system Indy uses to fight flooding from more than a dozen main watersheds.
Indy plans to use what are known as flood-control improvement districts to take on ambitious anti-flood projects the stormwater fund can't cover. Indiana legislators established the concept in a 2018 law. The districts work like a tax increment financing district, but for anti-flood initiatives.
"One of the things we noticed is that, in areas where there are still a significant number of parcels and properties in the floodplain, those parcels' values are artificially depressed because they're in the floodplain," DPW's Parker said. "If we can build something to take those parcels out of the floodplain, market forces will bring those property values up, and the tax increment from that increase goes back into these districts to help fund the cost of the original infrastructure."
The city already has some. One is a $20 million, three-mile levee protecting the neighborhoods of Broad Ripple, Warfleigh, South Warfleigh and North Butler-Tarkington from White River flooding. Another, for the nearby town of Rocky Ripple, is still in design but could be largely complete by the end of 2023.
DPW is partway through creating a third district, for the Mars Hill neighborhood, just east of the Indianapolis International Airport, which could eventually cut flood risks for thousands of properties and their residents, according to Parker.
"This neighborhood is one of the historic flooding neighborhoods in Indianapolis," he added. "Anytime it rains, this area floods, and so we're trying to get the 2,600 parcels in that neighborhood, as many as possible, out of the floodplain."
Keeping up
There's plenty of infrastructure left to build—and to maintain, like the high-hazard dams at Eagle Creek and Pogue's Run that keep Indy's west side and downtown from flooding. Both are part of DigIndy.
The strain is set to grow.
Indiana's average annual precipitation has risen 15%, or 5.6 inches, since 1895, according to a 2018 Purdue University report. For the first 64 years of that period, precipitation increased just 0.32 inch. But since then, that's changed to 1.33 inches per decade, a fourfold increase.
Most stormwater systems, including Indy's, are built to withstand 10-year precipitation events, which have a 1-in-10 chance of happening during any given year. But those storms are becoming more common.
"We do have more and more rain events that are significant in nature, in terms of the volume of water that's coming down," Parker said. "We've had rain events that—I talked about Fountain Square being under 2 or 3 feet of water, just because it comes down so fast. And with those types of rain events, you know, the infrastructure needs to keep up."
"It seems like the past three or four years, we've had more heavy rains. And I mean, just like a pounding, where the storm will go 25, 30, 45 minutes without stopping," said CYO's Price. Old problems with sewage coming up through the drains have largely subsided, she said, but the organization's struggle with flooding continues.
The Fountain Square area projects will target flooding at intersections for Virginia Avenue, Prospect Street, Shelby Street and Morris Street, according to Scott-Carter.
But until floodwater improvements relieve pressure on CYO's alley, Price and the other staff members will keep hoping the water-sensor alarm doesn't go off after hours.
"Over the last three months, three different times, our alarm went off," Scifres said. "Had we not gotten out there with a rake to get that grate free of debris, we would've had three more floods. And that should not be part of our job, to put on hip waders and go out in water above knee level."•
Please enable JavaScript to view this content.