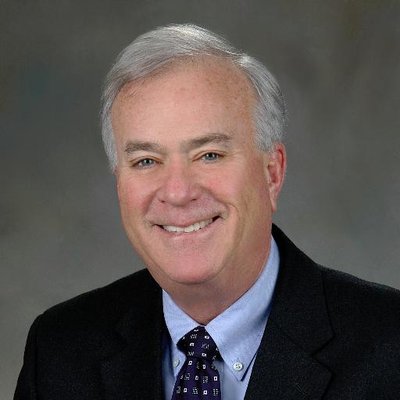 Republican Andy Cook, Westfield's first and only mayor and the leader who spearheaded development of Grand Park Sports Campus, announced Friday morning he will not seek a fifth term.
The Hamilton County community had just more than 21,000 residents when Cook was sworn in as mayor in 2008, the year Westfield moved from a town to a city. Today, its population tops 50,000.
"I'm very proud of the progress that we've made," Cook, who had been the president of Westfield's town council before becoming mayor, said in a statement. "But we've got a good field of younger people, and it's time for the next generation to lead Westfield into the future."
Cook's announcement comes amid increasing battles between his administration and the Westfield City Council, which voted in December to impose term limits on the city's elected officials over Cook's veto.
Cook, 71, was also was enmeshed in a legal battle with Clerk-Treasurer Cindy Gossard over the administration's access to city records and how those records were handled as part of an investigation into the city's finances. The pair agreed to end that dispute in 2021.
Already, three other Republicans have announced they will run: Kristen Burkman, a member of the Westfield Advisory Plan Commission, and Jake Gilbert and Scott Willis, both members of the Westfield City Council.
Cook's term ends on Dec. 31, 2023, when the winner of the November general election will be sworn in.
Before then, the city is expected to make a major decision about the future of the 400-acre Grand Park Sports Campus. The city is currently reviewing bids from seven companies interested in owning or operating the complex through a public-private partnership.
Westfield officials say the campus has attracted $1.5 billion in economic development to the city.
Cook also directed the development of the 6-acre Grand Junction Plaza, part of an effort to redefine the city's downtown.
"We face some important challenges, including managing our future growth while continuing to attract top companies to our city," he said in a statement. "I believe we helped lay the groundwork for the next administration to continue this important work on behalf of our current and future citizens."
Cook said in a statement that among his proudest accomplishment is creating the Westfield Youth Assistance Program, which serves as an early intervention advocate for youth ages 3-17 who face challenging life circumstances.
Cook is the second long-time Hamilton County mayor to announce he won't run again. Carmel Mayor Jim Brainard announced in September he would not seek an eighth term as mayor.
In a statement on Friday, Brainard called Cook "a compassionate leader who understands that great cities aren't just made of bricks and mortar. They are places that help educate, nurture, and enrich the lives of their citizens."
Please enable JavaScript to view this content.