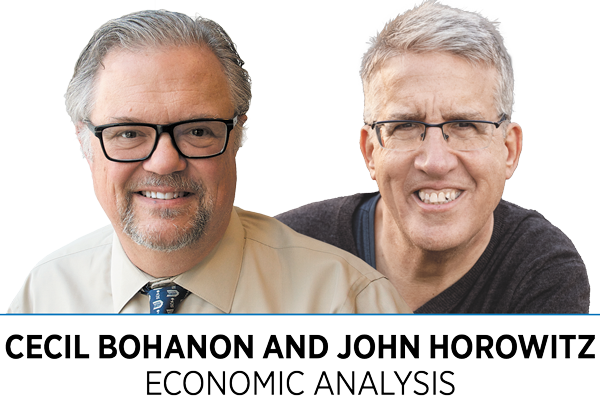 Nobel Prize-winning economist Al Roth argues that what most people think is or is not repugnant is critical to understanding the existence of and the limitations imposed on certain markets.
Of course, what society considers repugnant changes over time. Buying and selling humans and purchasing indulgences were at one time considered acceptable practices but are now regarded (rightfully so, in our opinion) as repugnant. On the other hand, charging interest on a loan is no longer considered repugnant.
One of society's most heart-wrenching issues is how it deals with orphaned, abandoned and unwanted children. Historians tell us that abandoning children was common in ancient times and acceptable until the Renaissance; now, it is viewed as repugnant. In ancient Rome, households adopted children and adults to advance their political and economic interests. Adoption was also used to support the peaceful transfer of power. Trajan and Hadrian became emperors after being adopted by the previous emperor.
After the fall of Rome until the 1800s, adoption was discouraged. Most abandoned children were raised by neighbors and relatives. The Catholic Church also cared for many children, and for the first time in European history, abandoned children did not have lower legal and social status. Church and state also established rules about child adoptions. These institutions eventually developed orphanages. Even though the institutions promoted adoptions, many adoptive parents did not distinguish between adoption and indenture.
Immigration and the Civil War led to overcrowded orphanages and many homeless children. Children's aid societies transported about 200,000 of these children to work on Midwest farms. This movement later became known as "orphan trains." However, the children were typically indentured rather than adopted.
The Progressive movement worked to shut down orphanages and place children with families. After World War II, adoptions became accepted and popular. However, since the 1960s, greater acceptance and support of single-parent families and the widespread availability of contraceptives decreased the number of adoptions. Nevertheless, about 400,000 children are in foster care in the United States today. Most were removed from their original homes because their parents could not care for them. However, for over half of these children, the case plan goal is to reunify them with their parent(s) or primary caretaker.
Our views of what is acceptable and repugnant affect our social practices and influence how they evolve. We often look at past practices with disgust, but future generations will probably feel the same about some of our choices.•
__________
Bohanon and Horowitz are professors of economics at Ball State University. Send comments to ibjedit@ibj.com.
Please enable JavaScript to view this content.