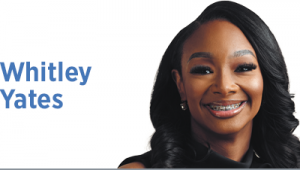 For years, numerous laws have been crafted to benefit minority groups, typically referring to people of color. However, have we ever contemplated the implications of such policies when this dynamic reverses?
In societies worldwide, a profound demographic shift is unfolding—one that challenges the status quo and calls for a reevaluation of policies designed to support minority populations. This transformation is the gradual transition of majority societies into minority societies. While this shift holds promise for increased diversity and cultural enrichment, it also raises critical questions about the efficacy of existing policies and of persistent equity disparities across different minority groups.
The Atlanta-based Fearless Fund has faced legal action for granting funds to startups led by Black women, with the claim that the action violates the Civil Rights Act of 1866. This case underscores a broader trend where laws enacted to protect the rights of freedmen, who were emancipated slaves, might increasingly be applied by other communities as demographics shift, raising questions about the laws' interpretation and implications.
Historically, many nations have been defined by dominant ethnic, racial or cultural majorities. However, as globalization surges and societies grow increasingly interconnected, diverse, multicultural societies are emerging. The shift in this country from majority to minority—driven by factors such as immigration, birth rates and social dynamics—has been deemed "the browning of America."
As demographic proportions change, the effectiveness and application of policies designed to support minority communities can be called into question. While the term "minority" is often used to describe groups with a smaller share of the population, it is important to recognize that the concept extends beyond numerical representation. It can encompass dimensions such as ethnicity, race, culture, religion, gender, sexual orientation and more. The use of "minority" should acknowledge the multiple factors that contribute to a group's identity and status within society. Furthermore, policies might require expansion to address disparities within society, regardless of the size of the population.
Another critical aspect of this demographic transition is the persistent disparities in data for different minority groups ascending into the majority. While the overall population might become more diverse, these disparities can remain deeply entrenched. For instance, statistics for income, education, health care access and criminal justice outcomes often vary significantly among different minority populations. These disparities are complex and multifaceted, influenced by historical, socioeconomic and structural factors. Addressing these continued inequalities remains a formidable challenge, requiring nuanced and targeted approaches tailored to the specific needs of the group.
The transition from majority to minority society is a multifaceted phenomenon with far-reaching implications. As this shift continues, policymakers must grapple with the evolving needs of minority populations and adapt policies accordingly.
Ultimately, the transformation of demographics should be seen as an opportunity to foster a more inclusive society. It is essential to recognize that, while the composition of the majority might change, the persistence of inequalities among different groups calls for sustained efforts to create a more just society for all.•
__________
Yates is director of diversity for the Indiana Republican Party, a political commentator and a law degree candidate. Send comments to ibjedit@ibj.com.

Click here for more Forefront columns.
Please enable JavaScript to view this content.