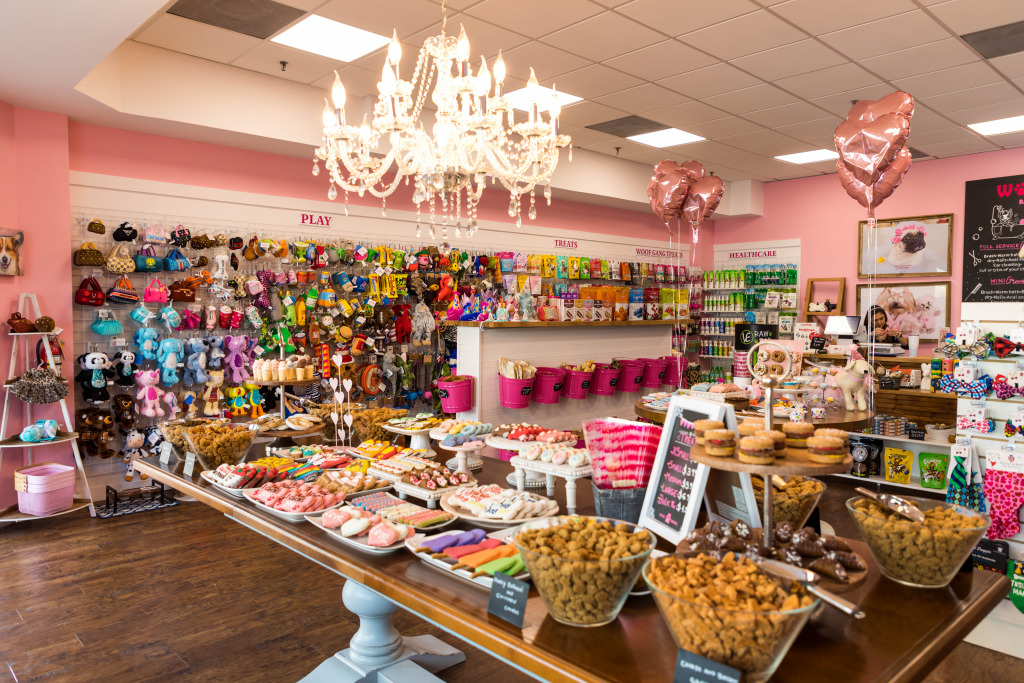 Orlando, Florida-based Woof Gang Bakery & Grooming, which specializes in selling dog food, supplies and grooming services, plans to expand to Indiana by opening four stores in Hamilton County.
The first store is expected to open in early 2024 in Carmel. An exact location for the Carmel store has not been finalized, according to Gustavo Linde, vice president of strategy and business intelligence at Woof Gang.
Linde said locations for the other three stores in Hamilton County have not been determined. However, the company expects the second store will open in 2025.
"Our atmosphere is all about being the neighborhood store that loves and cares for the pets in the community and grooms with love," Linde said. "We are your dog's happy place."
The four stores will be owned and operated by franchisees Manaj and Nikunj Jadawala.
"As pet owners, we were impressed by Woof Gang's high standards, welcoming leadership team and successful business model," Nikunj Jadawala said in written remarks. "My wife and I are thrilled to join a network of people who share the same passion for pets as we do."
Founded in 2007, Woof Gang is a specialty retailer of pet food, supplies and professional grooming services. Acana, Fromm, Orijen, Primal, Stella and Zignature are among the pet food brands sold at Woof Gang.
The company has about 200 locations open or under development in the United States.
Woof Gang opened 25 locations in 2022. This year, the company plans to expand to Canada and open 50 more stores in the United States.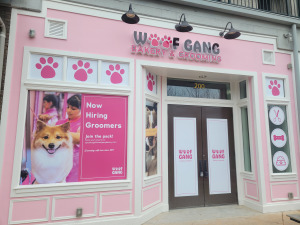 Its stores feature a treat table, pink-colored theme and a chandelier hanging from the ceiling. Stores range from 1,200 to 2,400 square feet, Linde said.
Locations employ one to three people to work in the front of the store, along with up to 10 pet groomers.
Woof Gang has been recognized as a top 10 retailer by Pet Business Media and one of the nation's fastest-growing pet chains by Pet Insight magazine.
Entrepreneur this year ranked Woof Gang 44th in its annual Franchise 500 Ranking.
The company also received the Retailer of the Year Franchise Award from Pet Product News, Franchise Times Top 500, and Best Overall Multi-Unit Retailer and Multiservice Excellence Award from Pet Business Media.
In 2020, as pet ownership ballooned across the country during the early days of the pandemic, pet owners spent nearly $100 billion on their animals, according to a report from the American Veterinary Medical Association.
There are 85 million households with pets in the United States, according to the American Pet Products Association. The Bureau of Labor Statistics also projects the professional pet grooming industry will grow by 11% in 2023.
And from animal hospitals to dog parks, services for pets have expanded in Hamilton County in recent years.
VetCheck Pet Urgent Care Centers, which plans to open 250 urgent care centers throughout the United States within five years, got its start in 2018 with a clinic in Fishers and a second hospital in Carmel in 2021.
Please enable JavaScript to view this content.