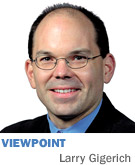 A recent article in The Wall Street Journal by Carl Bialik
titled, "The Drag of Devising a State by State Mirth Meter," explores the concept of measuring happiness and well-being
across the country.
While the subject is not new, the studies surrounding it are receiving attention from economists, researchers and health
care specialists as they attempt to put accurate measurements on a topic that has traditionally been viewed as vague and indefinable.
State-by-state comparisons ranking satisfaction levels are gaining traction in economic development circles. Louisiana ranks
as the No. 1 place to find satisfied citizens. California comes in at 45, one notch above New Jersey.
While rankings do not drive site-selection decisions, they do play a role. Traditional criteria typically include work force,
education and utility infrastructure, as well as a community's and state's overall business climate. Depending
on the type of project, quality of life often ranks in the bottom half of the list and typically has a greater impact on businesses
trying to attract certain types of employees.
For example, white-collar employers tend to rank quality of life high on the list, since they need to attract and retain
top talent. Factors such as climate and cultural offerings take on even more importance in the latter stages of site selection
when CEOs look at where their families and key employees are willing to move.
The Gallup Organization and Healthways, a disease-management company, recently began a 25-year study that includes calling
1,000 Americans every night to ask them questions related to their emotional and physical health, behavior, work environment
and overall well-being to create a Well-Being Index. And in 2005, the Centers for Disease Control and Prevention began an
annual survey of more than 350,000 adults asking; "In general, how satisfied are you with your life?"
All these studies beg the question, "Why do we need a Well-Being Index?" The United States is projected to spend
$4 trillion on health care by 2017, and we are the world's leading manufacturers of chronic disease. America's
Health Insurance Partners defines the Well-Being Index as the "definitive metric to benchmark physical, emotional and
social well-being and, subsequently, a catalyst for action and a means to analyze what moves the needle to improve whole health."
Recently, our company was asked to provide site-selection services to a Fortune 500 company. Several states fit the criteria
for the client's new facility. After completing a 15-year economic comparative analysis, the finalists were Arizona,
Idaho, Oregon, Texas and Utah. In the satisfaction rankings, these five states ranked fifth, 16th, 30th, 15th and 20th, respectively.
Our client chose Utah, which ranked 20th in satisfaction and third in Forbes' Best States for Business.
Given these statistics and the amount of time and money being devoted to this subject, site-selection consultants might want
to consider adding happiness and satisfaction rankings, data once considered to be imprecise and subjective, to their site-location
analysis.
"GDP was never meant to be the measure of our well-being," states Megan McCardle in The Atlantic Online,
"only the measure of our production. This thinking may finally be gaining traction at a time when people understand,
as never before, how easily GDP and well-being can diverge."
Looking at the GDP from another perspective, when Gallup asked respondents in 130 countries to rate the quality of their
lives, the percentage of positive responses was highly correlated with that country's per-capita income level. Research
by economist John Helliwell at the University of British Columbia has shown that, among employed people, trust in management
predicts life satisfaction more reliably than health, marital status or income level.
The CDC survey on satisfaction accounted for differences in age, income and marital status and, to no surprise, wealthy,
married people are happy anywhere. So if you are single and poor, moving to a "happier state" should not necessarily
improve your mood.
However, Richard Florida, author of best-sellers "The Rise of the Creative Class" and "Who's Your
City?" argues that our choice of living location has far more influence on our all-around personal happiness. He denies
the world is flat when it comes to economic growth and that, in fact, "the world is becoming more and more 'spiky'—divided
between flourishing clusters of talent, education and competitiveness and moribund 'valleys'. All these places
have personalities, and happiness depends on finding the city in which you can balance your personal and career goals to thrive."
Conventional wisdom holds that, to boost an area's economy, it is necessary to attract companies and, thus, create
jobs. Companies locate where the talent is and where the cost structure is reasonable; all the economic development incentives
in the world will not bring a company to an area if it cannot find quality employees and afford the tax and regulatory climate.
Oftentimes, the talent itself will generate companies and create jobs.
Given the research now available on health, happiness and well-being, public-policy makers, economic development officials
and private-sector leaders need to balance the quantitative and qualitative factors affecting site-selection decisions. Qualitative
factors are and will continue to play a larger role in site-selection decisions. To ignore this key area would be a big mistake.
Fact: The most economically successful cities, regions and states have these important characteristics. That is not propaganda;
it is the truth.•
__________
Gigerich is managing director of Ginovus, an Indianapolis site-selection company.
Please enable JavaScript to view this content.