Honoree, Physician
Dr. Daniel Shull
Medical Director, New Hope of Indiana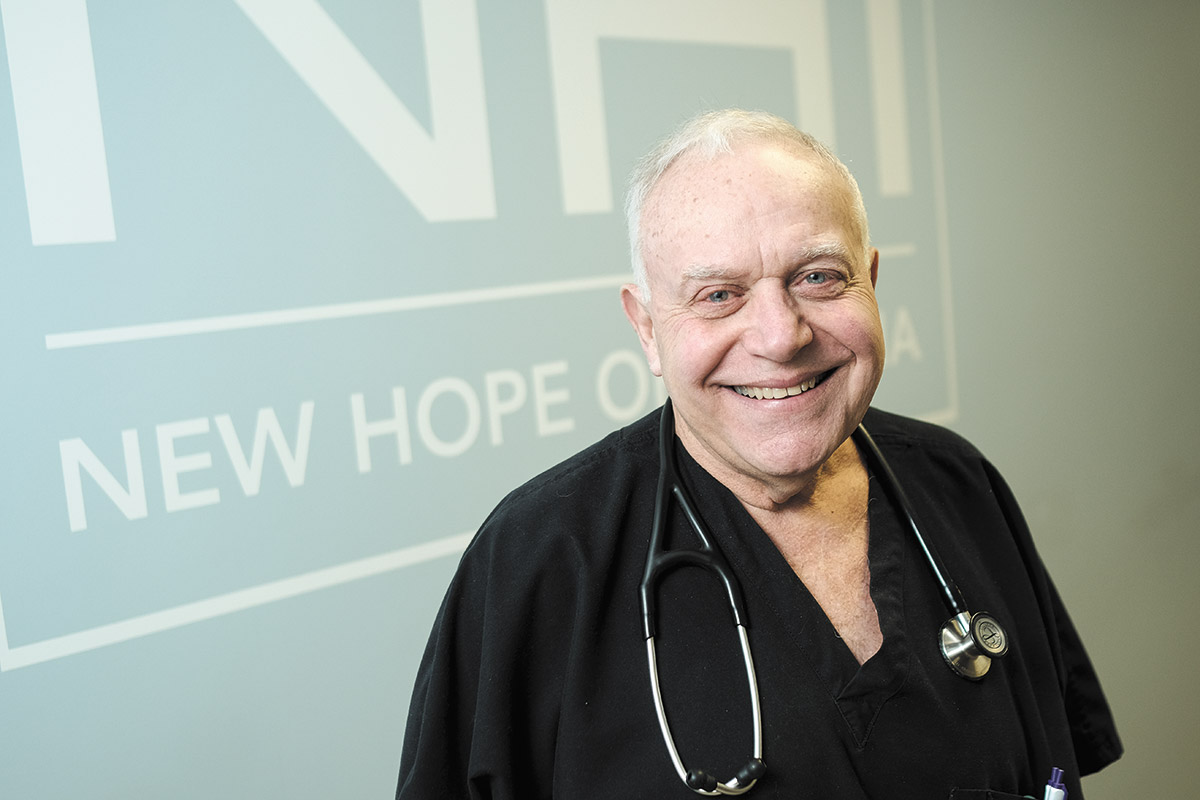 Finding doctors willing to treat patients with intellectual and developmental disabilities has always been a challenge. They can be difficult to understand and their conditions are often complex, an intimidating mix for any physician.
That's how Dr. Daniel Shull felt in 1978 when, fresh out of his family practice residency, a mentor from medical school suggested he consider becoming medical director at New Hope of Indiana, a facility for the disabled that was being launched by a group of parents whose children were disabled.
The suggestion came from Dr. William DeMyer, an Indianapolis neurologist who was consulting with the parents. Shull declined, telling DeMyer he wouldn't be any good at taking care of disabled patients. Shull clearly remembers the neurologist's response: "No one's good at it," DeMyer said, before talking Shull into taking on the position for a year.
More than 40 years later, Shull is still the medical director at New Hope and has learned a thing or two about caring for the organization's special patient population.
"You have to think one more step" when you're seeing a patient with special needs, he said, recalling a recent visit with a patient who complained of "right-side weakness." The patient had suffered a traumatic brain injury years earlier that left him completely paralyzed on the left side. So Shull made the leap that "right-side weakness" was the same as total body weakness, a clue that led to the discovery of a serious condition.
Communication problems are only half the battle. "This is a group that isn't studied much" by researchers, Shull said, pointing out that it's hard to get consent from someone who is intellectually disabled.
Doctors like Shull make the decision to care for intellectually disabled patients out of a sense of compassion and the realization that no one else is going to do the job. The decision to stay beyond the one year he had promised was easier to make as he became more comfortable in the role and as New Hope added specialists in fields such as psychiatry and urology.
Today, New Hope cares for about 300 clients who range from 18 or 19 to around 70. About a third have chromosomal disorders, such as Down syndrome. Another third suffered traumatic brain injuries, and the rest have cerebral palsy or other conditions.
Until 1994, many New Hope clients lived at the facility, but the residential component was discontinued in favor of group homes and other housing scattered throughout the community. Now the facility, which employs about 100, houses a clinic where Shull sees patients one afternoon a week and hosts daytime activities for New Hope clients.
Shull, 71, makes sure New Hope staff members are aware of the latest advancements in care and he tends to his family practice in Zionsville, which he started at the same time he joined New Hope.
Those who've worked with him admire the dedication he brings to his job at New Hope.
"He treats them with respect, he listens when they talk, and he encourages conversation when they are silent. He is always gentle, calm and supportive," said Lynn Feldman, New Hope's former director of supported living.
Shull downplays his role. "I'm in awe of the people who take care of them. I come in, consult and leave, but the people who take care of these folks on a regular basis are amazing."•
Please enable JavaScript to view this content.