Groundbreaking change is difficult to achieve anywhere. But the obstacles can be especially daunting at large companies—where a raft of cultural obstacles can discourage risk-taking. We checked in with three seasoned innovation leaders about how they've helped spur fresh thinking and new product development at large, established enterprises.
---
Achieving progress requires painstaking planning, building relationships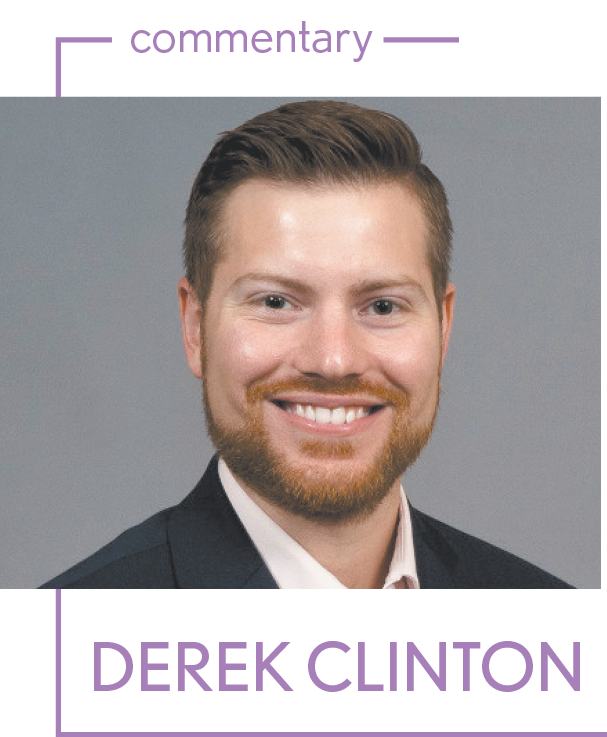 What most see from corporate innovation is just the tip of the iceberg. They see the disruptive solutions, fun workspaces and invigorating employee engagements. But below sea level is a world of nitty-gritty, painstaking planning and effort. On average, 90% of an iceberg is below the waterline. It's similar for corporate innovation and what it takes to get to the desired output.
So, what is the 90% of effort needed for corporate innovation that most do not see?
At the deepest level below surface is your innovation strategy. For beginning innovation functions, creating a baseline strategy through constant collaboration with senior leadership is critical.
If you are struggling with gaining traction or buy-in, approach your initial strategy with a lens of experimentation. Focus on gaining enough alignment to get started.
If you try to find solutions for every unknown and meticulously lay out activities desired for the next three years, it likely will take just as long to gain consensus from the top of the house. Approaching your initial strategy as an attempt to experiment with themes and activities will reduce hesitation and move into execution faster. Your first years will fuel the knowledge needed to create more sound, robust strategies.
Next, we have culture and employee interaction. This area is pivotal to the long-term success of an innovation function. Determining how you will interact with employees to further develop acumen and awareness takes focus and preparation. The ultimate goal for a corporate innovation function should be to become irrelevant—where an organization has innovation so deeply rooted in its fabric that separate efforts are not needed.
Ultimately, this is likely a goal that can never be fully achieved, yet is still the aspiration. The hurdle here is that culture is viewed and experienced differently across an organization. Spend time with the employee base and build robust insights. Employees who are comfortable exercising their innovative mindset frequently will fuel opportunities for the teams to explore. The solutions built from the innovation team will be handed off to the organization at some point. Your organization needs to be accepting and able to build the final product.
The last layer needed to push that small, yet profound, cap of ice above sea level is the tactical execution of experimenting with opportunity.
The strategy and culture levels will drive your demand and ability for innovating new solutions. From there, identify a few key opportunities to deliver value and demonstrate innovation in action.
Partner with leaders who are early supporters of innovation. Solve a critical need of theirs and they will evangelize the function across the organization. Early wins can build exponential momentum needed to get to the ultimate vision.
Behind the scenes, corporate innovation leaders are grinding it out day in and day out. It can be a lonely and challenging road at times.
Persistence is your ally. I've had the pleasure of collaborating with numerous innovation leaders, and we all share similar stories and hurdles. Addressing these potential roadblocks preemptively can pay dividends in the long run.•
__________
Clinton, senior innovation leader at Pacific Life Insurance Co., served as enterprise innovation leader at OneAmerica until April.
---
Providing  solutions requires a deep understanding of the problems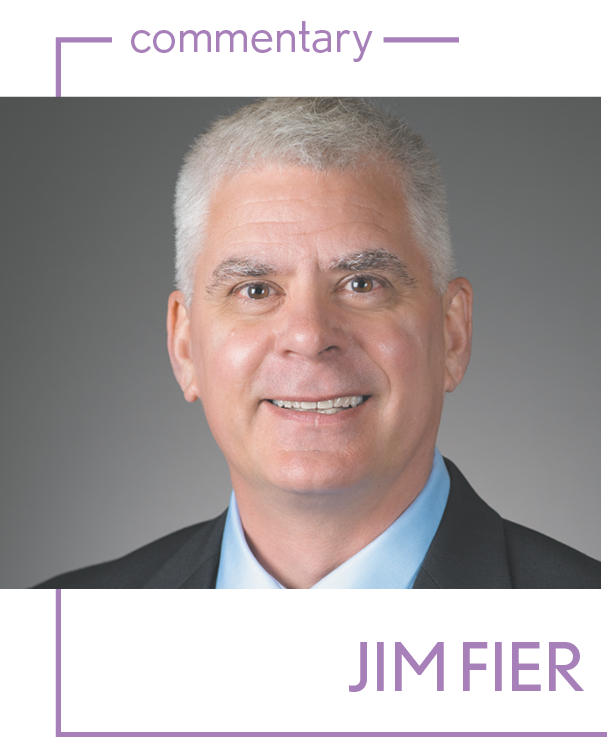 Innovation is often a result of facing tough challenges—challenges created by the world we live in, by our customers or by ourselves.
Cummins is a Fortune 150 company that serves customers in 190 countries. We rely on our innovation to meet many challenges, providing products that help our customers be successful, thus fulfilling our mission of powering a more prosperous world.
The COVID-19 pandemic is an example of one of these challenges. Within days, Cummins employees were sharing innovative ways to efficiently work from home.
In a matter of weeks, we were leveraging advancements in diesel filtration technology to produce critical personal protective equipment, helping address major shortages for health care workers. We also developed innovative practices, processes and tools to implement social distancing and improve the safety of our manufacturing and research facilities.
All these ideas started with the challenge placed in front of us and recognizing we had to do things differently.
Other challenges come directly from our customers. These are my favorite because solving them enables customers to be more successful in their business.
Having a deep understanding of our customers and their unmet needs is essential to our ability to innovate. By leveraging our strong relationships, we closely work with them to fully understand the problems they face.
This is critical because, without fully understanding the problem, the solution often misses the mark. Over our 100+ years in the industry, we've created these deep relationships with our customers. They know they can depend on us to deliver solutions and support our products anywhere in the world. It's that confidence in us that allows us to partner in the technologies of tomorrow.
Still, other challenges we put in front of ourselves. As part of Planet 2050, the environmental-sustainability plan we introduced last year, Cummins established a target of net-zero emissions by 2050.
We currently do not have all the answers as to how we are going to meet these targets, and we recognize we will not be able to do this alone. But, by putting the difficult challenge in front of the team, we create the atmosphere to encourage innovation, pushing one another to find solutions.
It will take creating new technologies as well as improving our current ones to succeed. Adding electrification, fuel cells and other hydrogen technologies is part of the solution. We must also continue making diesel and natural-gas engines cleaner and more efficient.
For example, Cummins is developing products that meet the U.S. Environmental Protection Agency and the Department of Transportation's Phase 2 greenhouse gas emissions standards and fuel-efficiency standards for medium- and heavy-duty engines and vehicles.
When fully implemented, the EPA estimates, those standards will lower CO2 emissions by 1.1 billion metric tons, save vehicle owners fuel costs of $170 billion, and reduce oil consumption by up to 2 billion barrels over the lifetime of the vehicles sold.
Cummins has a history of emerging from difficult times as a stronger, more capable company. We must face the challenges before us and create innovative solutions. Our customers, our communities and our planet are depending on us.•
__________
Fier is Cummins' chief technical officer.
---
How to make innovation easier than pedaling a bike through sand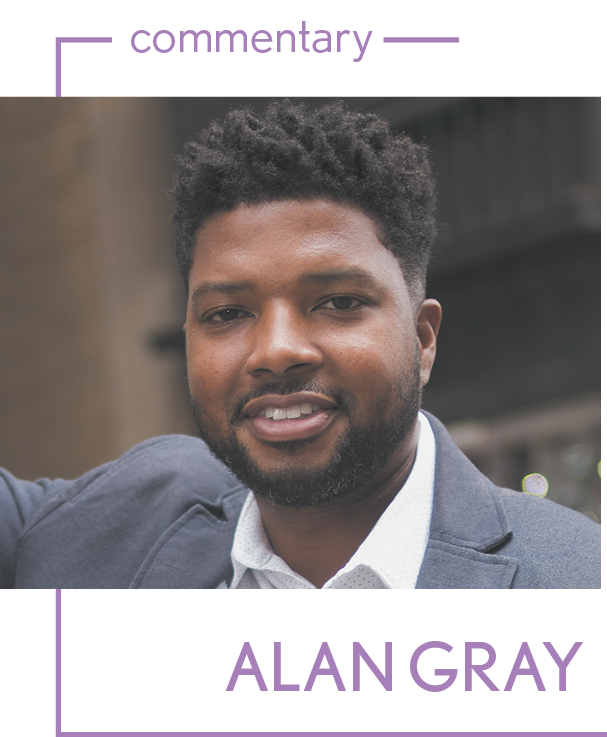 I was once told, "You are the secret weapon we don't know how to use." Spearheading innovation in a traditional company can be akin to pedaling a bike in sand—while making progress, there is definitely a lot of friction and resistance.
But as a lean innovation intrapreneur, storytelling is your secret weapon. Whether part of an organization making financial investments in an in-house innovation department or joining an organization where innovation means, "Yay! We can reduce the costs of our widgets 10%," success is largely dependent on stakeholder self-humility and maturity.
The good news is, you can get innovation right the first time if you design for it. At Herff Jones, I implemented a blended design-thinking and jobs-to-be-done approach that has helped us mitigate the weaknesses of each methodology, delivering more effective results. Design thinking has improved our user-centered design for product solutions, while the jobs-to-be-done methodology developed by innovation consultant Anthony Ulwick has enabled us to statistically quantify customer pain points and prepare for future innovation opportunities.
But before you begin thinking that you can just go out and change the world, you have steps to follow, and the first is to educate the organization. I recommend using a design sprint to immerse your audience, with one objective being to secure your godfather (or godmother)—someone who is going to be your advocate and go to battle on your behalf. Start with a small group of influential leaders who are open to listening and walk them through the process to build immersive empathy, conduct rapid experimentation and develop low-fidelity prototypes—ones that focus on functionality, not on final appearance. Your godfather will love this!
Now that you have secured a godfather, you are ready to build your foundation. As with a structurally sound building, the strength of your innovation program is rooted in the foundation. During this stage in the process, you need assets, resources and tools you can reference to infuse the customers' voice into the organization and challenge decisions that disregard the user experience. Remember: You can never have too many tools, but you can have the wrong ones. So choose your weapons wisely.
Congratulations! You are ready for the fun part, innovation activation. Now is the time to pull out that secret weapon—your godfather. This is your opportunity to turn the data and assets you have into a compelling story to inspire others to believe in innovation. I designed what I call a value-creation model to tell my story.
At this point, you probably have this question: Why does this sound so easy? I get it. This sounds pretty straightforward, right? Well, the last point I want to make is carpe diem, using former New York Knicks point guard Jeremy Lin as an example.
During a brief but miraculous stint in 2012, Lin went from being a backup replacement for the backup replacements to birthing the "Linsanity" phenomenon. Over a 13-game period, he transitioned to averaging 22.3 points and 9.0 assists on one of the largest stages on Earth, Madison Square Garden.
I hope your Linsanity moment has a much longer shelf life. Until you are called to action, you might have to keep cheering from the bench. But be prepared for the right circumstance to present itself.•
__________
Gray is director of customer insights at Herff Jones.
Please enable JavaScript to view this content.