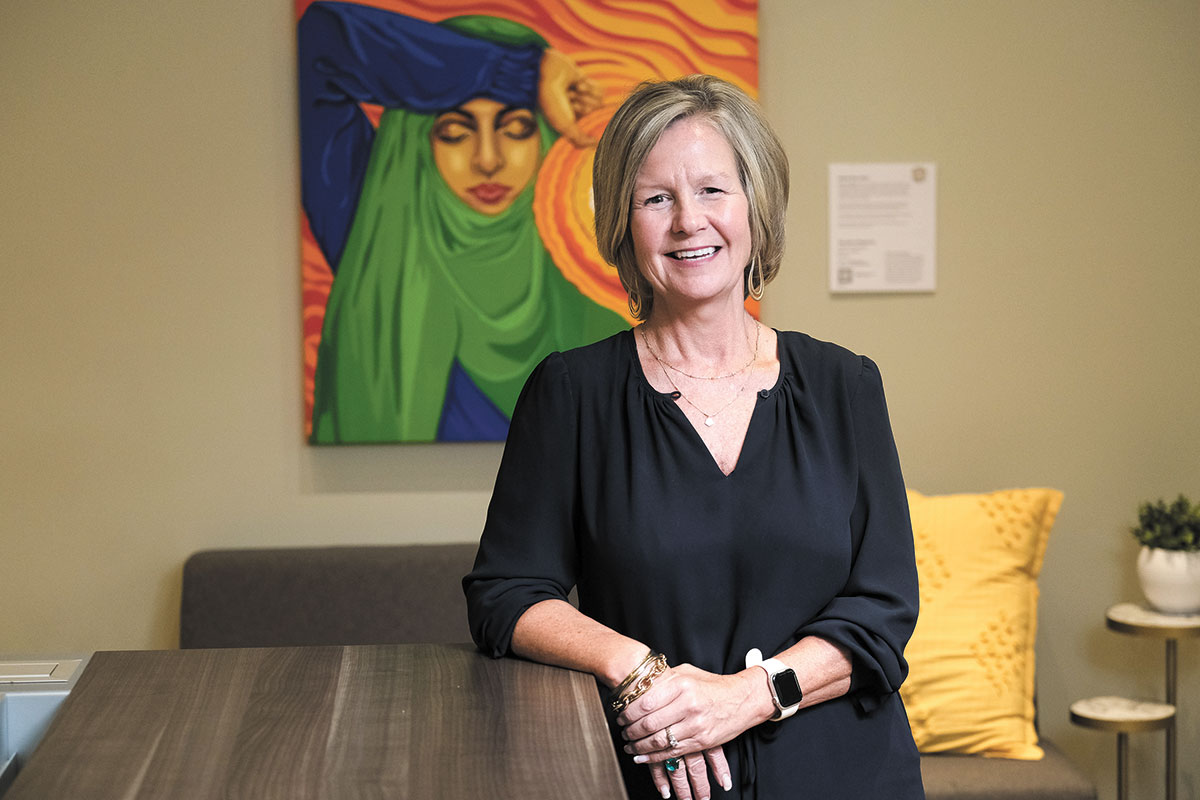 Executive Director, Indiana Coalition Against Domestic Violence Inc.
Achievements: Laura Berry has grown her organization from a staff of one (herself) into what she says is among the most respected domestic violence coalitions in the country. Annual state domestic violence funding has grown from $500,000 to more than $9 million. Notable accomplishments include receiving a $2.5 million federal grant to address health care disparities, distributing nearly $300,000 to domestic-violence survivors to increase their safety, advancing the organization's equity plan for its own operations, developing strategies to reduce intimate-partner homicide, and implementing "mobile advocacy," a best-practices model that combines community-based advocacy services, housing support and flex funding to assist survivors in managing their safety needs. "We are constantly listening to the voices of survivors and work to build out survivor support services to address the conditions that allow gender-based violence to thrive," she said.
Career track: Berry began her career as a victim advocate in Madison County and ran a homicide survivor support group. She later served as program director. She became executive director of the Indiana Coalition Against Domestic Violence in 1994 when the grassroots organization received funding through the federal Violence Against Women Act. "My deep commitment to issues that impact women and my desire to make systemic-level change through policy made this a perfect fit for my career advancement," she said.
Giving back: She is a board member of the Kiwanis Foundation and a member of the Kiwanis Club of Indianapolis, and she volunteers for community events and political candidates.

Mentors and mentoring: What makes someone a great mentor? Be honest, transparent and ethical, she said. Be approachable with an open-door policy for questions and support. Be responsive to people's needs. Provide opportunities for staff to expand their leadership skills through professional development or assuming a leadership role within the organization.
Work/life balance: Berry said setting work/life boundaries is difficult in her field because it is so crisis-driven. She enjoys spending time with family, traveling and getting outside, whether hiking, running or biking.•
Check out more Women of Influence honorees.
Please enable JavaScript to view this content.