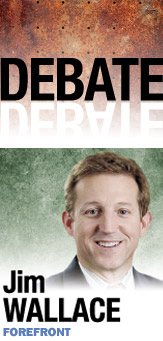 Question: One of Mitch Daniels' first acts as governor in 2005 was to end collective bargaining for state employees and to start a system of merit pay. What is your policy regarding state employees, unions and merit pay?

Answer: Twenty years ago, I had the opportunity to work with Mayor Steve Goldsmith and Mitch Daniels in a unique experiment of public sector management—the Service, Efficiency and Limited Taxes for Indianapolis Commission (SELTIC). As director of management services for Indianapolis, I learned firsthand what worked—and what didn't—in delivering effective government services.

As many recall, a hybrid of union-management initiatives stimulated by SELTIC created great success for Indianapolis, different from the "my way or the highway" approach advocated by some currently. I later applied those principles as a member of the Fishers and Hamilton County councils, helping establish the quality of life enjoyed there today.

In 2012, the question of union versus merit pay is more relevant in light of the right-to-work debate. In my two decades of experience since SELTIC, I've confirmed my belief that the two approaches define a range of options rather than conflicting alternatives.

In addressing the issue, then, it's important to remember that the strength of American innovation and productivity has always been the worker. To enhance Indiana's competitiveness, it is essential that we focus on management systems that reward performance.

While advocates for merit pay applaud this point and unions recoil at it, they do so at their peril because both skip a critical point: Who should administer the system to reward desired performance?

As mentioned previously, the answer yields a range of options instead of conflicting alternatives. If a union is successful in improving performance, then collective bargaining is an acceptable means of managing the work force. If a union fails to improve performance, management must.

Gov. Daniels' elimination of the state employees union in 2005 clearly improved state government. In addition to our fiscal health, substantial surplus and AAA credit rating, Indiana today leads the nation in quality of state services and tax efficiency. These are important factors in corporate decisions to invest here, and Indiana has been rewarded with our high business attractiveness rating.

However, like our SELTIC experience, we must remember that it's possible to become too lean and hurt services, and we must guard against management that elicits the wrong performance.

My policy, therefore, would include several elements to maintain balanced, effective state services:

• Merit pay. I would continue current programs to reward state employees for superior performance. Additionally, I would expand the effort with organizational incentives such as bonus pools for critical or time-sensitive objectives, stimulating responsiveness to taxpayer needs.

• Periodic review. This process of continual review is the single biggest factor in performance improvement for business, government or any organizational initiative.
• "Common sense" panel. Last, as efficient as state government is, Indiana still performs many tasks that are not part of our mission. As America's founding fathers knew well, government inevitably grows from its intoxicating power to tax—Congress is a prime culprit, with "big government" advocates from both parties.

I would appoint a panel of ordinary citizens, a "common sense" panel if you will, to review the functions of government against our constitution, and recommend the repeal of those that aren't specifically mandated.

By taking these steps, and working cooperatively with employees to deliver the most effective services, we can attack the real objectives of economic development and job creation that are so important to Hoosiers' success.

As governor, this is how I plan to manage state government.•

__________

Wallace, of Fishers, is running for the Republican nomination for governor. Send comments on this column to ibjedit@ibj.com.