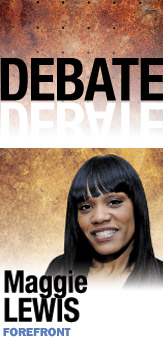 Question: The Mind Trust proposes shifting control of Indianapolis Public Schools from a board elected by citizens to a board composed of appointments. The mayor would name three of the five members of the proposed board, and the City-County Council would appoint the other two, one from each party's major caucus.
Answer: Do you favor the proposal?
Gilbert Chesterton once said, "Education is simply the soul of a society as it passes from one generation to another." If this is so, Marion County might need to seek atonement based on the education it provides many of its students. Too many Marion County students fail to master the skills to compete globally.
Given the stakes, conversations on systemic reform should put children's well-being first. Regrettably, such discussion is difficult to remove from institutional and personal politics, and it often devolves into finger pointing and oversimplification of complex challenges.
We owe our children a frank discussion on how to best improve, which is why I'm grateful The Mind Trust kicked off the conversation with its proposal to restructure IPS governance.
But frustration should not drive change for its own sake when a competing bedrock principle is in jeopardy. Here, that principle is our parents' right to determine what is best for their children and apply direct pressure on educational decision-makers. Without compelling proof that removing this right will work for children, we should defer.
The argument favoring board appointments by a mayor and our City-County Council is that it will lead to greater accountability because there will be one highly visible point person. I would contend the opposite result is likely.
As it stands now, engaged neighbors can monitor their township board, and if they disapprove, act electorally.
In contrast, a mayor who achieves solid educational outcomes through his appointments might meet defeat on taxes, crime or infrastructure by voters without a vested interest in schools. The feedback loop from citizen needs to mayoral delivery becomes diffused.
Were it a truism that the more directly accountable a decision-maker is, the better the outcomes, one might contend that the board appointment idea is half-measures. Wouldn't a single, directly elected education commissioner make sense? And wouldn't we extend that idea to all townships?
After all, anyone who studies school performance data will notice three things quickly.
First, even though IPS has the lowest grade-level ISTEP passage rates for language arts and math (35 percent for eighth-graders), only 54 percent of eighth-graders in Decatur township, 48 percent of sixth-graders in Pike township, and 58 percent of seventh-graders in Warren township pass. Does under 60 percent sound like success to anyone, except by comparison?
Second, all IPS schools are not at the bottom. Many IPS schools outperform schools in other townships.
Finally, with a few notable exceptions, across every school district, the ISTEP passage rate declines as children age.
If proponents of appointment truly believe this is a sure-fire route to improvement, don't we owe it to all children to fiercely advocate for it?
Perhaps proponents of appointment see IPS as unique. I admit it has the most dismal performance in the state in some of its schools (though I applaud IPS for besting the 3-percent statewide average improvement in graduation rate over the last three years—IPS went up 16 percent).
Also, with 33,000 students, IPS is twice as large as the next-largest township in Marion County. But again, if we are intellectually honest, wouldn't the solution to the size issue be to maintain the existing elected board structure and to create two IPS districts?
Sadly, people in politics deliberately construe discussion of an issue as intention and support for it.
So, lest opportunists do the same here, let me emphatically say that I am not advocating any wholesale changes until I have the chance to engage in a dialogue on how best to improve our system, with all of our education stakeholders—the school boards, superintendents, principals, teachers, students themselves, and the parents whose voices we should not silence absent convincing proof that doing so will improve outcomes.•
__________
Lewis, a Democrat, is president of the City-County Council. Send comments on this column to ibjedit@ibj.com.
Please enable JavaScript to view this content.