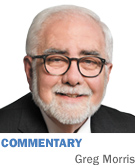 I've had some interesting conversations recently with various folks about our right to keep and bear arms in this country. The topic has been on my mind, because frankly I'm worried that, if given a second term, our sitting president will launch a full-scale attack on our Second Amendment rights.
Many people believe President Obama, his U.S. Supreme Court appointees Sonia Sotomayor and Elena Kagen, Attorney General Eric Holder and others in the anti-gun camp are waiting in the wings for the opportunity to strip us of our right to own and carry a firearm. When President Obama doesn't have a re-election to worry about, all bets will be off in the gun control battle, many predict. His current strategy of flying under the radar will change and his real gun-control agenda will finally be out in the open.
Some readers will likely think this an extremist conspiracy theory view. But I'm concerned. I strongly believe in the rights and freedoms given by our Constitution and Bill of Rights. However, Mr. Obama has shown on occasion that he has a disregard for these documents when they conflict with his own views.
A popular sentiment in the country is that you need to buy guns now, while you still can. I worry we'll return to the Clinton-era gun ban. Firearm sales have been brisk since Obama took office. In fact, the day after Thanksgiving last year produced a single-day record 129,166 federal background checks for the purchase of guns, about a third more than the old record.
Along with distrust of the Obama administration and fear of a changing U.S. Supreme Court view, other reasons come into play for increased gun sales. State, city and county budgets have been shrinking steadily across the country. That means fewer police officers on the streets in many cases. Citizens are wary of emboldened criminals and are taking action to protect themselves and their families. About a quarter of all gun sales are to first-time buyers.
We're lucky to have favorable gun laws here in Indiana. Our Legislature and governor have seen fit to make sure our Second Amendment rights are also extended as state rights. There's no gun registration in Indiana that unnecessarily duplicates federal law, no waiting period to purchase a gun, and local community laws do not trump state law. Permits to carry concealed weapons are issued to residents who meet defined common sense qualifications, provide proper government ID and fingerprints to their local police agency, and pass a State Police background check.
In contrast to Indiana's favorable gun laws, Illinois has some of the strictest gun laws in the country. Let me put it this way: In terms of gun laws, Illinois is like a foreign country compared with Indiana. And once you hit the city limits of Chicago, there are additional laws to abide by.
In Illinois, local community gun laws trump state law and they can be even stricter. Who's the current mayor of Chicago? Does the name Rahm Emanuel ring a bell? Wasn't he President Obama's former chief of staff? And Emanuel's a big anti-gun crusader. What a surprise! Birds of a feather stick together. Illinois press reports indicate Emanuel is calling for even more repressive laws for law-abiding citizens and he's seeking statewide gun registration. Chicago is a perfect place for Emanuel's anti-gun crusade, but it's just not big enough for the mayor. He wants his control over guns to be felt statewide.
Remember this, please. If citizens are not allowed to arm and protect themselves, the only people who have guns are the police and the bad guys. And there will never be enough police to protect us from the criminal element.
If you are so inclined, it's time to exercise your Second Amendment rights and purchase firearms while you still can. Your rights to defend yourself are in extreme danger with this current Washington crowd. Don't forget that a gun without ammunition is no more effective than a small brick. Take a firearm safety class and learn how to shoot your gun(s). Be sure to lock your firearms safely away from children and unauthorized users. Finally, please know and obey all laws and be a responsible gun owner.
See you at the shooting range.•
__________
Morris is publisher of IBJ. His column appears every other week. To comment on this column, send e-mail to gmorris@ibj.com.
Please enable JavaScript to view this content.