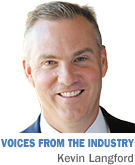 In today's fast-paced world, we are seeing significant shifts in consumer banking habits and preferences. Banks must embrace a model that fosters innovation and speed to market to provide products through various delivery channels that meet the client's changing needs.
A bank's success is predicated on the ability to deliver products and services how, when and where the client desires.
Technology
Technology developments will continue to empower the client in the way they manage their finances. According to data published by ComScore in February 2012, the number of online banking users increased 6 percent to total more than 65 million in 2011. Sixty-six percent of those online users used online bill pay, representing a 19-percent year-over-year increase. Sixteen percent of the 36.7 million U.S. mobile phone users in 2011 were also mobile banking users.
Services like mobile payment transfers, remote deposit capture platforms and online personal finance management are vital to the virtual banking center that is not limited to the traditional 8 a.m. to 5 p.m. banking hours.
Not only is the tool set changing, but clients want flexibility and more control when it comes to money management. More and more clients spend less time in front of a computer as they increasingly leverage their smartphone or tablet to accomplish daily tasks while on the go.
As new technology is introduced, banks will be paying close attention and adapt new delivery channels that make banking even more convenient for consumers and continue to improve the overall client experience.
Bank locations
Even though technology improvements have dramatically changed the banking landscape, the physical banking center still plays an important role in delivering services.
They provide key banking services, as well as an opportunity for clients to consult with their banking partner, that technology does not always offer. They present opportunities for broader and deeper conversations that lead to stronger, trusted relationships between clients and bankers.
As the industry evolves, banks are becoming more methodical in their branching approach, investing in fewer locations and focusing on areas where analytics determine there is need in the market.
The look and feel of banking centers will change, as well. Banks are looking for ways to reduce space and improve efficiencies while providing a welcome, interactive environment.
Client behavior, demands
Consumers have learned they don't have to settle when it comes to banking. Rather they can, and will, choose an institution that fulfills their needs and provides account access through their preferred delivery channels.
Consumers want transparency and a more active role in managing their finances. They want more access to their finances and want to know they have selected the right partner to help them meet their goals, grow their assets and guide them to greater financial success.
The recent economic challenges and financial reforms have taught consumers to be more aware and involved, and to understand how their financial partner operates.
Banks must remain relevant to clients and will be forced to create meaningful dialogue to stay top of mind. Straying from "one-message-fits-all" tactics, communication will be powered via a segmented approach driven by behavior, not by demographics.
As a result, banks will constantly adopt unique and direct messaging approaches. It will no longer be about the number of individuals reached, but about finding relevance in finite numbers.
Products
As the industry continues to evolve, banks will abandon the traditional product lineup in an effort to address growing demand for individualized services. Financial service offerings will function similar to an a la carte menu. Successful banks will be agile enough to add any service that is registering demand, and universal accounts will be a thing of the past.
Landscape
The regulatory and economic landscape will continue to challenge banks and cause consumers to operate with a heightened sense of awareness. Successful banks will not see this as a threat, but rather as an opportunity.
The intense scrutiny is encouraging prudence throughout all bank departments and operations and is providing a foundation of confidence for consumers. The necessary financial burden associated with this environment, however, will most likely foster continued consolidation among smaller banks.•
__________
Langford is executive vice president and chief administrative officer of Cincinnati-based First Financial Bancorp, which operates 20 branches in the Indianapolis area. Views expressed here are the author's.
Please enable JavaScript to view this content.