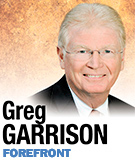 When U.S. Army Major Nidal Malik Hasan waded through a room full of fellow soldiers, gunning down a score or more and murdering 13, he was heard continually yelling "Allahu Akbar"—a close translation of which is something like, "Allah is great."
When the 9/11 killers massacred 3,000 innocent people, they claimed to act in furtherance of Islam as they chose to view it.
And last month, when the two young Chechen men killed three and injured 150 at the Boston Marathon, it quickly became clear they were acting out their particular Islam-based grievances against evil America.
But Hasan's murderous shooting spree was later downgraded by the Obama administration from a Muslim terrorist attack on American soil to an act of—I'm not kidding—"workplace violence." The talking heads and a host of Democrats from across the media and political scene quickly shushed themselves to avoid references to radical Islam as the cause for 9/11 in favor of the kind of navel-gazing that only a scholar like Tom Brokaw can muster, seeking to glean from the smoke and destruction some kind of "root cause" for the carnage.
And almost at once, the narrative surrounding the Boston bombing began to search for just what could have "driven these two young men to such ends," or some such blather.
But there is a more telling trait in the left—whether academia, the media, the present administration in Washington or just that huge throng that always defaults to seeking a reason to blame America.
After all the carnage inflicted by radical Islam worldwide over the last two decades, they can't bring themselves to recognize the manifest connection between acts of terror and religion.
One piece to this most recent awfulness is that we can so easily envision an occurrence at, say, the Indianapolis 500 or outside Lucas Oil Stadium or a high school football game. Much closer to home than an airliner into a tall building half a continent away, this one has every Hoosier paying attention feeling a chill—because it can happen here.
Sure, many Muslims live peacefully and quietly. And locally we have just heard at least one semi-official declaration out of the Muslim community condemning the Boston bombing. It's a start.
Muslim extremists massacred several hundred small children in Chechnya a few years back, and they might not have been affiliated with Al Qaeda but they sure shared a remarkable penchant for wholesale murder. When Hasan gunned down 13 at Fort Hood, he might not have been close with the Taliban but he seemed to share an appetite for mass killings.
Bob Beckel is nobody's version of a conservative, but from his seat on Fox News' "The Five," he had a BFO—blinding flash of the obvious—when he suggested maybe it's time for us to curtail immigration into this country of "young Muslim men."
Ya think? If we cannot come to grips with the truth of the direction from which the threats are coming, we will never be able to defend ourselves.
We have to shed political correctness and its consequence, that unreasonable fear of causing someone discomfort, and act. We knew about these young men; the older one was on FBI and CIA watch lists. He should have been deported when evidence of his radical views surfaced. He was not an American citizen; had he been sent away, the marathon would have ended as it always has—in peace.•
__________
Garrison is a partner in Garrison Law Firm LLC in Indianapolis and a talk show host on WIBC-FM 93.1. Send comments on this column to ibjedit@ibj.com.
Please enable JavaScript to view this content.