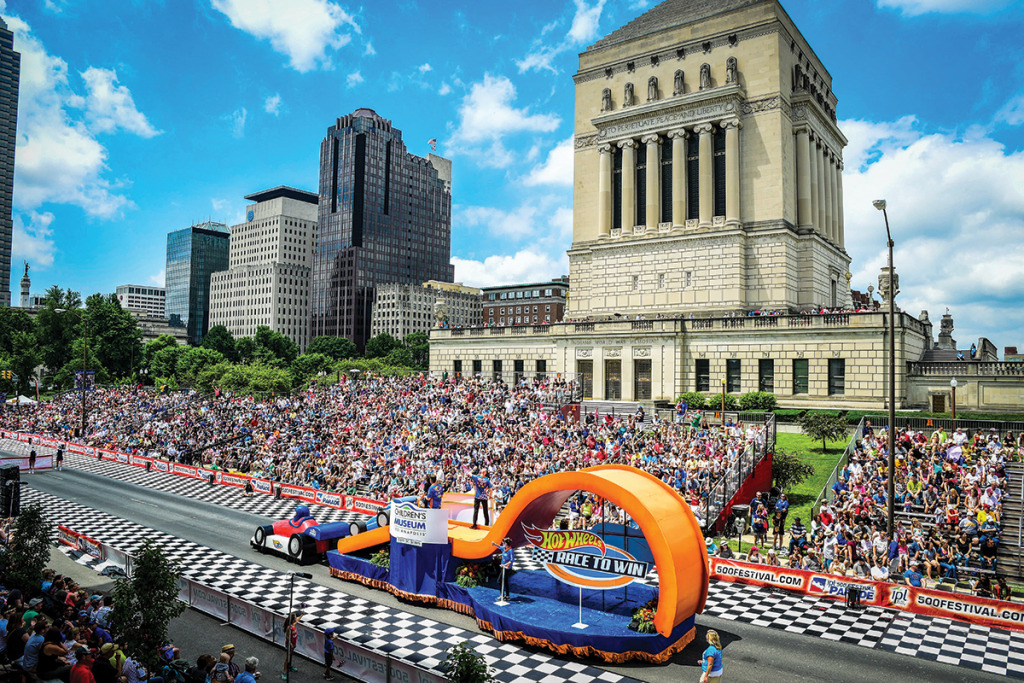 The OneAmerica 500 Festival Mini-Marathon will be conducted virtually again this year. But even though the race is the not-for-profit's key fundraiser, officials and philanthropy experts aren't fretting about the impact on the group's bottom line.
Like most everyone, the 500 Festival last year made budget cuts to cope with the pandemic. But expenses for the group, which stages Indianapolis-500-related celebrations, also dropped dramatically because it canceled its most expensive event, the AES 500 Festival Parade, and shifted to a virtual platform for other events.
As a result, the group managed to come out $115,000 ahead in 2020. But that doesn't mean the pandemic hasn't been trying for the organization, which has been celebrating the race since 1957.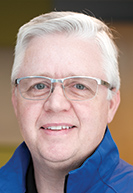 The pandemic didn't require the organization to lay off any of its 14 employees, said President and CEO Bob Bryant. The group did, however, freeze bonuses and pay increases for 12 months starting last March and suspended its retirement match and other discretional benefits throughout 2020.
Bryant, who makes about $350,000 a year, received a partial bonus for the 2019 fiscal year, which ended June 30, 2020, but not for any work after the pandemic began.
This year, the 500 Festival expects to at least break even, thanks in part to the cancellation of the 500 Festival Parade for a second year.
"We're not in jeopardy of closing or going away or having to shut down significant events and programs," Bryant said. "But it's a ton of effort when you can't do things the way you always do them."
Since 2016, the 500 Festival has averaged net-positive revenue, with most years ranging no more than $100,000 above or below budget.
Bryant said the decision to cancel this year's parade came well before the Indianapolis Motor Speedway announced it would allow up to 40% capacity at this year's race, after consultations with city and state officials and the Marion County Public Health Department.
It would have been "cost-prohibitive" for the parade to be held safely in person, he said.
"The Indy 500 is conducted in a fixed-spectator facility, giving it ample opportunity to manage protocols set forth by federal, state and local health departments," Bryant said. The mini-marathon and parade take place in public areas and in formats that make social distancing and other health protocols difficult.
The parade generally draws 250,000 to 300,000 people downtown on the day before the Indianapolis 500, although only 27,000 tickets are sold for the bleachers set up for the event. Most people attend for free, lining the streets.
The event infuses about $17 million into the local economy each year, according to the 500 Festival.
"All things considered, we're doing very well in being creative, to stay connected and stay relevant to the community, and to continue activations for the month of May, whether some are still virtual or some can be in person," Bryant said.
In a typical year, about 500,000 people participate in the 500 Festival's various events, most of which take place in May. Besides the parade and mini-marathon, events include a golf tournament, a physical educational program for kids and a memorial service to honor fallen soldiers.
The 500 Festival took all its events, except the parade, virtual in 2020. For example, interviews for the festival's princess program were conducted online. And new video content was created for a virtual memorial service and to celebrate Gold Star families, which are those who lost loved ones in a war.
Bryant said this month will see some in-person, invitation-only events, including the kickoff, which happened Wednesday on Monument Circle, as well as Breakfast at the Brickyard on May 22 and the memorial service on May 28.
Off to the races
Registration fees from the mini-marathon and Delta Dental 5K are typically the 500 Festival's largest fundraiser; in 2019, event fees brought in $2.6 million of the group's nearly $6.9 million budget.
This year, the $65 to $100 registration fees (depending on when a runner signs up) are expected to generate only about $1.18 million, much of that going toward health and fitness education programs, such as the Salesforce & JPMorgan Chase Kids Day and Rookie Run.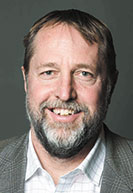 Kyle Anderson, an economist with the Kelley School of Business at Indiana University, said it's important for the group to get a good turnout for its virtual race. He noted that most races that have gone virtual have been challenged by low participation.
The 500 Festival hasn't been immune to that pain. The in-person event typically is capped at about 30,000 people. Only about 20,000 ran in the virtual race last year, Bryant said, and 18,000 are expected to participate in this year's race, which runs May 8-23.
Anderson said if the race can emulate part of the festival atmosphere of a group race, that will make a big difference.
"Because so much of [a race] is based on the participant experience," he said, "I would guess it's very difficult for the 500 Festival to maintain the revenue like what they would have had two years ago."
Bryant said this year's mini-marathon is, indeed, introducing some bells and whistles for participants, a move that was impossible last year because the switch to a virtual event was last-minute.
The extra touches include sending finish-line tape to runners, providing customizable digital race bibs and finisher certificates, and offering various ways for participants to share their runs on social media. All participants will receive a commemorative T-shirt, a medal and a hat, as in typical years.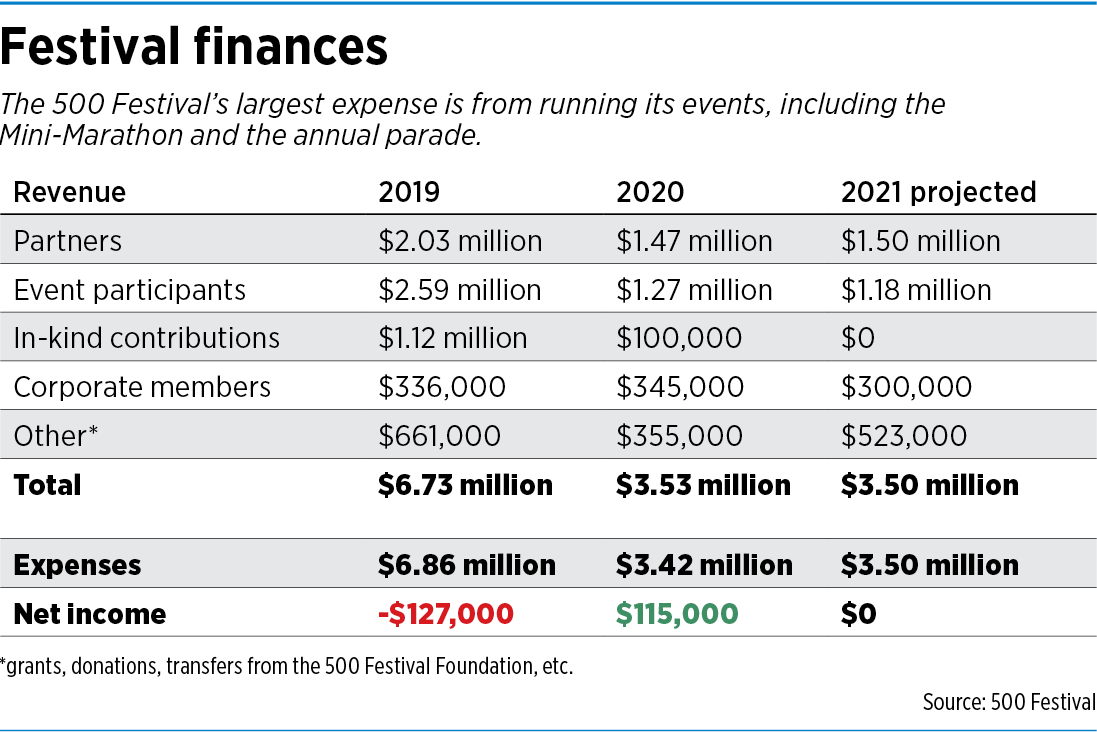 The 500 Festival is also hosting a remote mini-marathon for 300 Army Reservists from Indiana, who will be competing from Kuwait.
"We obviously held out hope like everybody that this month of May might have been more normal," Bryant said. "But I think that experience [in 2020] really set up an opportunity to implement really good ideas we had and implement good platforms to reach people virtually."
The mini-marathon was able to reach 47 states and 14 countries with its virtual race, so there might be opportunity to continue offering that option for those living out-of-state or who wish to participate without navigating a massive crowd, he said.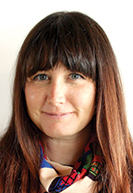 Missing fanfare
Indianapolis resident Bridget Johnston is a two-time participant in the mini-marathon and said she plans to run again this year. She said between the 2019 race—which was dampened by rain—and the 2020 virtual race, she's never experienced a "typical" mini-marathon. She said the biggest loss going virtual last year was the lack of a communal celebration after finishing.
"I've done a lot of races—triathlons and things like that—and it's always fun to get a banana afterwards, celebrate with people, get some beer, things like that," she said. "So, that was definitely missing—the fanfare. Pretty much all I did was, I got the car and drove home."
For this year's race, Johnston plans to run a new route with her brother, who is coming from Cincinnati. The pair has planned a path that will take them past Monument Circle, the Indianapolis Zoo and up to Marian University, before finishing in the Lockerbie Square area.
She said she understands why most runners would rather do a race in-person, but she's making the most of the time she's getting to train on her own.
"There's still things that you can learn about yourself and about the sport and that you can train up to," she said. "I'm grateful for that and I'm grateful to have those experiences, despite a pandemic putting everything on hold."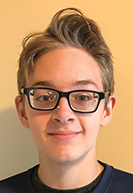 Gabriel Miller, 14, said he's on the fence about running in this year's virtual race after participating in 2020.
"This year, I'm kind of losing motivation, and I don't even know if I want to do it anymore," he said. "We signed up, but I'm just thinking of last time—I don't know if I really want to do it."
Miller said even though he was running with his dad, the mini-marathon felt "lonely."
He said he'd consider running the race in 2022 if it's an in-person event and suggested that anyone who plans to participate this year consider running with a group. "I'd say … get a group of people [together] so you can play off of each other and actually enjoy it."
What's next?
Bryant said the 500 Festival staff was ready to conduct in-person events this year—albeit with smaller crowds—if the pandemic had allowed it. But he said the organization also planned and budgeted as if it would have to conduct most events virtually—and go without a parade—two years in a row.
"I think that obviously turned out to be a good approach," he said. "It's helped us … maintain our sponsorships, our corporate partnerships and our memberships. Really, this community has come together so well in terms of continuing to support us but also in helping us to be creative in finding ways to still be meaningful."
In the early days of the pandemic, the 500 Festival didn't qualify for a federal Paycheck Protection Program loan because of its Internal Revenue Service classification as a social-welfare group, not a charitable one. However, this year, it applied for some federal assistance to cover events, payroll and administrative costs.
But Bryant said it's important for the 500 Festival to return to in-person events next year—and planning for a parade, an in-person mini-marathon and other events is already underway.
While corporate sponsors have been "very supportive" of the virtual activities, he said, the lack of in-person events isn't a sustainable or practical business model.
"Heading into 2022, we anticipate most of our events and programs returning to normal and in-person activations," Bryant said. "Some of our virtual efforts will continue, as we have had significant success in engaging people throughout Indiana and beyond by providing opportunities for involvement that don't require being here in person."
That matters because partner revenue—which is largely tied to naming rights for major events and programs—was down about $600,000 last year, to $1.47 million, largely because those events were canceled or went virtual.
Corporate memberships and other sources of revenue—including merchandising, tenant rent for the 500 Festival's building, and grants and gifts—also fell significantly.
But expenses did, too.
Most of the $1.1 million in in-kind contributions in 2019 helped fund the parade, as did a large portion of the organization's tangible expenses. The 500 Festival typically spends at least $3 million collectively, each year, on its events.
"There's a lot of costs associated with the large-scale events," he said. "We're going to save on the cost of producing those events and still generate revenue on some of the virtual executions" like the virtual mini-marathon.
Bryant said the organization hopes to further bolster its funds, while also enhancing its 500 Festival Foundation—a separate not-for-profit rooted in creating opportunities for youth in central Indiana.
Proceed with caution
Experts say the organization shouldn't expect that, after the pandemic, its events will immediately have the same draw they did before. Rather, the 500 Festival will need to right-size its events so it doesn't overspend on activities in which people aren't willing to participate.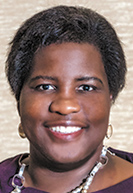 "They're going to have to scale back up, but they're going to have challenges in doing so," Anderson said. "It's not much different than what a lot of restaurants have been through, where they're having trouble hiring back workers and being able to meet the demand when it finally returns. I think that's an open question, how [the 500 Festival] does that."
Claudia Cummings, president and CEO of the Indiana Philanthropy Alliance, said she suspects the 500 Festival's 2020 cost-cutting measures gave the organization a good idea about how it can limit its overhead in future years.
"As with everything in our economy right now, the story is different depending upon where you sit," she said. "But I think pretty much every organization in America has learned that, even if revenue is down, there's significant savings from our COVID economy."
She said that, despite a downturn last spring, philanthropic giving has largely continued, ensuring not-for-profits didn't "have to spend time worrying about how to stay afloat when they should be focused on their mission."•
Please enable JavaScript to view this content.