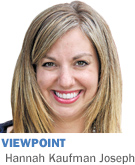 All of a sudden, it seems that many new clients contacting me to set up new businesses want to be the "Uber" of some service. It is not difficult to understand why; everyone knows Uber has revolutionized how consumers travel locally. In fact, Uber has been so transformative about how we think about transportation, it is almost hard to imagine why no one thought of it sooner.
Whenever there is a trend as pervasive as Uber, it is only a matter of time until the knock-offs pop up. While the imitators are often pale duplications of the original, sometimes competitors use the novel concept and offer improvements. Oftentimes, the first to the marketplace is not the winner (I am looking at you, Friendster). Successful innovation is not just having an incredible idea—it is also about achieving scale, adapting to the improvements spurred by competition, and creating meaningful longevity that changes the industry.
Uber's success is really about the recognition that consumers want services on demand. The old experience of using cabs and car services was stale and didn't fit the needs of the marketplace. Who has not been frustrated by the scarcity and long wait times for cabs or exorbitant pricing for four-hour minimum limo rentals?
Uber recognized that problem and offered a solution that, even five years ago, would have been hard to imagine (I would have laughed at you if you had told me I would regularly get rides from complete strangers). Once Uber got a firm foothold, similar services that matched demand with availability exploded. Companies like Postmates, Amazon Prime Now and Drizly are all examples of businesses capitalizing on customers willing to accept services from anyone as long as the service is provided instantly.
However, not all businesses can or should be "Uberized." For example, entrepreneurs have been trying to bring on-demand restaurant delivery to Indianapolis, with little success. Tons of problems arise in processing payment, dealing with order accuracy and general reliability of the service. Food delivery on demand is just one of many examples in which being the "Uber" of a particular service is a lot harder than it sounds.
Uber's success demonstrates that the key is understanding three factors: availability of the service, cost, and whether the service itself is fungible. A rider is happy to hop into an UberX car driven by a total stranger because it's quick, usually cheap and low-risk. However, many services simply don't lend themselves to this model. For example, lawn care on demand is brilliant, but house cleaning, not so much. I don't care who cuts my lawn as long as it's done often enough that the neighborhood association doesn't get huffy; however, I am going to be a lot pickier about letting random people clean my house.
Another problem is that certain areas simply don't have the critical mass of providers to make the service truly "on demand." Uber, Instacart and Amazon can do it, but most startups simply don't have the infrastructure or manpower to reliably meet the demand in a way customers are coming to expect.
To that end, Indianapolis is probably not going to be on the forefront of Uber-style services. And while everyone from massage therapists to dog walkers wants to be the next Uber, the calculus is much more complex than the trend would indicate. Uber has changed the game, but providing any service on demand is not the silver bullet entrepreneurs are seeking.
Businesses have to be built on the same principles as always—solve a problem for your customers in a way that makes money. Whether that is done in a brick-and-mortar store, through an app, or simply by providing great value, Uber has not changed nearly as much as entrepreneurs might think.•
__________
Joseph is a shareholder at Katz & Korin. She is also an adjunct professor at the Indiana University Robert H. McKinney School of Law and a co-owner of King David Dogs. Send comments on this column to [email protected]
Please enable JavaScript to view this content.