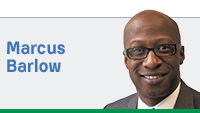 Racism is one of the most ignorant, one of the most destructive, social aspects of humanity. It denies the reality that every individual is different, ignores the stupidity of harboring hatred in your heart for people you don't know, and is blind to the fact that judging people by their race is as arbitrary as judging them by their hair color.
Racism unnecessarily separates us by characteristics of circumstance, not of choice.
If you want to discriminate toward someone because of his or her choices, the possibility still exists that those choices could change (not that they should). Racism, however, is a cold, permanent state of disunity that has no resolution. This is why I find racism (along with sexism) one of the most insidious, if not evil, characteristics of both historical and modern society.
Modern racism comes in many forms. There is the outright, out-in-the-open racism of supremacist groups (KKK, Nation of Islam, etc.). There is the subtle racism of viewing certain races as being able to serve only certain roles (tokenism). There is also the tacit racism of surrounding yourself only with people who look like you because it makes you "uncomfortable" to be around others of different races.
In all its manifestations, racism is a scourge that breaks down the connectedness that is vital for a functioning community. Racism is abhorrent.
What I find almost equally disgusting is when people misuse the term "racist," because it detracts from the uniquely heinous history and nature of racism in order to morally equivocate different forms of discrimination that are, frankly, not as egregious.
Case in point is how it has become popular among liberals (and liberals pretending to be conservatives), to call Donald Trump a racist.
First, let me start with a disclaimer, and PLEASE pay attention: I am not, nor will I ever be, a Donald Trump supporter. I find him to be offensive and ignorant. And it scares me to think of him as president of the United States.
Incidentally, the only thing that scares me more is thinking about Hillary Clinton being president of the United States. But I digress.
Trump might be a blowhard, he might be ill-prepared to be president, and it might even be appropriate to call him hateful. But when we start calling him a racist, even though he hasn't said or done anything to discriminate or criticize a group of people based on their race, we diminish the meaning and impact of real racism.
If you find yourself disagreeing with me, or just confused, let's start with a quick English lesson: The definition of racism is the belief that all members of each race possess characteristics or abilities specific to that race, especially as to distinguish it as inferior or superior to another race or races.
Therefore, discriminating or criticizing someone based on his or her religion might be offensive, but it isn't racist. Claiming to not like individuals of a certain nationality might make you unfit to be president, but it isn't racist. In fact, the one media claim of a Trump statement that would've qualified was disproven.
I'm not saying we shouldn't oppose Donald Trump. I am a firm Marco Rubio supporter, and I pray every day that he is our nominee. But calling Trump racist, without any evidence of actual racism, is just as ignorant as he is. And it diminishes the real racism that has held our country back from the unity that the American idea promises.•
Please enable JavaScript to view this content.