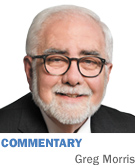 The Department of Labor has proposed increasing the Fair Labor Standards Act salary threshold that determines who is eligible for overtime pay. Under the proposed rules, anyone making less than $50,440 a year would be eligible for overtime pay, a 113-percent increase from the $23,660 threshold that exists today. Many employees now exempt from being paid overtime would suddenly be eligible for additional compensation for working more than 40 hours a week.
Additionally, salary level thresholds would increase annually, a significant change after 12 years in which the salary threshold hasn't budged.
Many say the DOL proposal simply goes too far, too fast. Personally, I believe it's fair to say the current salaries test, which hasn't changed since 2004, should be increased. However, right-sizing the rule seems critical. I don't believe the Obama administration should address more than a decade of inaction with a 113 percent increase in the salary threshold. This more than doubling of the standard will most likely result in unintended consequences that will hurt workers who enjoy the benefits and flexibility that come with being exempt employees.
The DOL projects the proposed change will extend overtime protections to nearly 5 million white collar workers within the first year of implementation. I realize this sounds like a great thing for workers, but is the news as rosy as the government portrays? The message is always scripted as a step forward, ensuring that hard-working Americans are compensated fairly and have a chance to get ahead.
Yes, this might be a step. But is it too big a step all at once? Add the extended mandatory paid maternity leave and increased minimum wage requirements that you see being legislated recently in various parts of the country and one begins to wonder if big government is legislating small firms out of business.
I'm just raising a red flag here. It's possible all this government regulation and cost imposed on businesses in the name of helping workers is going to work as intended. Or might the significant additional costs incurred with mounting oppressive legislation backfire and actually produce a negative result? That seems likely to me.
Many in Congress agree. A letter dated Feb. 9 was sent to Secretary of Labor Thomas E. Perez, and was signed by 108 members of Congress, including Indiana representatives Todd Rokita, Susan Brooks, Luke Messer, Larry Bucshon and Jackie Walorski. The letter can be summed up with this excerpt from the first paragraph: "As written, this one-size-fits-all rule would adversely impact all affected employers, especially small business. Instead of helping our nation's workers, this rule will ultimately hurt them." See the online version of this column to read the entire letter.
In doing research for this column, I found article after article from different industry segments sounding the warning bell. In my industry, the National Association for Newspapers represents 2,000 newspapers in the United States. According to an NAA survey of its members, the newspaper industry would have to spend more than $130 million to raise exempt employees to the new standard. This would come at a time of well-documented challenges for the industry. Similar statements from other industries are plentiful.
As I understand the process and timing, the DOL has released the final new rule to the Office of Management and Budget for review. Changes can be made to the proposed rule during this review, but most insiders believe the rule will remain relatively unchanged.
How long will this review take? Nobody knows for sure, but the White House has an interest in fast-tracking this project. To avoid tangling with Congress on this issue in a process that's too long to explain here, it's in the administration's interest to get the new rule published and made public by May 16. If that happens, I believe the rule could take effect 60 days after being published.
To summarize, we haven't seen the OMB-approved final version of the rule yet, but we should soon. Regardless of whether Congress is able to delay or block the rule, every business should be executing a thorough review of how the new rule would affect them, then act accordingly. I'm on it as I write this.•
__________
Morris is publisher of IBJ. His column appears every other week. To comment on this column, send email to gmorris@ibj.com.
Please enable JavaScript to view this content.