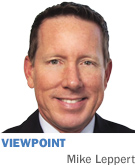 I spent an evening in one of Indianapolis' suburbs last weekend. It was a double date of two middle-age, white, professional, heterosexual couples enjoying dinner and a small concert. Very civilized. Very mature. And a good time was had by all.
Then I got to thinking about the evening a bit. For the entire four hours I was in this north-side 'burb, we didn't come across one person of color. There did not seem to be anyone from the LGBT community, though how would one know? There were a couple of concert-goers appropriately using the handicapped seating area, but that was it.
And of course, everyone looked like they were from the same economic class, including us.
What a scary-looking bunch that was. Why do I think so? Because I spend my time in a neighborhood teeming with diversity and now feel a little awkward when it is missing. Living downtown has plenty of advantages for me, but none are more valuable than being surrounded by the most unique blend of people in Indiana. I have snobbishly believed it made me smarter as a result, but had no proof of it.
Well, now I do.
In a study published by the Proceedings of the National Academy of Sciences, a series of experiments has shown how groups of people actually think more critically and more analytically by simply adding diversity to the group. The experiments, conducted in 2014, found similar results in both of the geographic areas of the study—America and Southeast Asia.
The experiments were specific to the causes of price bubbles. Researchers from several universities, including The University of Texas at Dallas and Columbia University, proposed that the bubbles were affected by ethnic homogeneity and can be thwarted by diversity. Their findings suggest that "diversity facilitates friction that enhances deliberation and upends conformity."
I say it often when I see an obviously bad idea being sold by a politician or a business: "It looks like those people have spent too much time only talking to each other." That same sentiment can be applied to neighborhoods. A common mistake made by the majority race, sex or class in any environment is the belief that adding diversity is an opportunity merely for the affected minority.
Actually, those in the majority benefit as much or more when the "friction" mentioned in the university study can be introduced to any group.
That leads to my conclusion that homogeneity in our communities is a disadvantage for those surrounded by it, like large portions of the doughnut counties and beyond. Advantage: the city of Indianapolis.
Gov. Mitch Daniels gave a wonderful commencement speech at Indiana University on Dec. 15, 2012, largely on this topic. He asked the graduates: "What will you do to make sure you are not mentally and emotionally distant from people who do not live near you, work where you do, send their kids to the same schools, and consequently do not look at life in the same way you do?"
Imagine that, a Republican leader teaching young people the value of embracing diversity. And leading by example.
Suburbanites, you are missing out and many of you might not even know it. Homogeneity is a drag on your value. But don't try to fix it as an attempt to provide opportunity to others. Broaden your appeal for the most selfish reason of all: your own damn good.•
__________
Leppert is director of public affairs at Krieg DeVault, writer of the Contrariana blog and author of the upcoming book "Contrary to Popular Belief."
Please enable JavaScript to view this content.