It's a troubling discovery for sure. And one—despite being in a city-issued report—that city officials are having difficulty explaining.

The recently released annual report of the city's Capital Improvement Board shows the number of events at the Indiana Convention Center and Lucas Oil Stadium—and the total attendance for those events—fell sharply from 2014 to 2015, almost across the board.

In fact, attendance at the convention center and stadium was the lowest it has been since 2011—the year a $275 million expansion took the local convention center from the country's 32nd largest to 16th largest.

And the 380 events in 2015 were fewer than any year since 2006.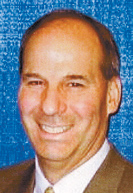 Levengood
But the CIB report also showed revenue from those events was up.

"No two years are the same," said CIB Executive Director Barney Levengood. "And there are bound to be fluctuations."

The attendance declines were due in part to the loss of two major national conventions—the National Rifle Association annual meeting and Regional Convention of Jehovah's Witnesses. Both were here in 2014 but not in 2015, Levengood said. Those two events accounted for about 260,000 in 2014 attendance.

But the loss of those events doesn't account for all the declines. And attendance for Gen Con—one of the convention center's biggest events—was up, which could be masking other losses.

Still, Levengood said, "There were events we had in 2015 that we didn't have in 2014."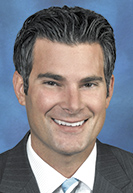 Gahl
Indianapolis has been stung by convention losses before: The Custom Electronic Design & Installation Association trade show departed after 2012 and the Power-sports Dealer Expo exited in 2013.

But generally, attendance has been on the rise—until last year.

City officials are now hoping 2015 is a one-year blip. And while officials for Visit Indy—the city's tourism marketing arm—said indicators for future years look strong, Levengood acknowledged he doesn't yet know for sure what this year's results will tally.

In 2014, to make up for sales misses and the exit of several large gatherings, Visit Indy shifted gears.

It started searching for smaller corporate gatherings that plan events one to two years out, rather than the major conventions that book events four to six years in advance. Visit Indy also began offering incentives such as discounts on food and beverages, audio/visual equipment rental, and wireless service to groups that agreed to host events here in 2015 and 2016.

Still, the city report shows that the number of state conventions from 2014 to 2015 was down 29 percent, trade shows were down nearly 17 percent, and national conventions fell more than 10 percent.

Overall, the number of events fell12 percent—from 433 in 2014 to 380 last year.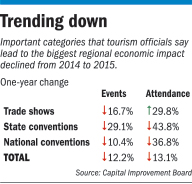 The attendance picture is even worse. National-convention attendance plummeted 37 percent and state-convention attendance dropped 44 percent.

Although trade show attendance was up nearly one-third, overall attendance was down 13 percent, from 2.4 million to less than 2.1 million.

'Serious issues'

"Those are serious declines," said Heywood Sanders, a University of Texas at San Antonio professor whose book "Convention Center Follies" takes a critical look at the boom in convention center construction. "Those numbers raise some interesting questions and bring up some serious issues to consider."

Most troubling, Sanders said, is the drop in national-convention business, which saw attendance fall from 635,701 in 2014 to 401,486 in 2015.

"Those are the events that draw a lot of people in from outside the region," Sanders said. "From the economic-impact standpoint, those are the most lucrative events. And that's what a convention center is designed for: to draw in visitors and generate outside income."

It's also a concern to Sanders because the declines came at a time Gen Con has seen explosive growth here.

"If Indianapolis doesn't have Gen Con bolstering up those numbers, it's a lot worse," he said.



Gen Con 2015 had a record 61,423 attendees. This year, the massive event will for the first time use part of Lucas Oil Stadium in addition to the entire convention center and is expecting 65,000 people to attend.

Interestingly, despite those big hits and the numbers reflected in the CIB report, the metrics for the local hospitality industry aren't all pointing down. Far from it.

The operating revenue of CIB—which owns and operates Lucas Oil Stadium and the convention center—was up from$30.4 million in 2014 to $31.4 million in 2015, with gains in rental income and food and concession revenue, according to the report.

Those numbers are down from the $32.4 million in 2013 but still more than $10 million higher than pre-expansion figures.

More important to local hospitality businesses, metrics critical to the for-profit hospitality sector were up. According to Visit Indy, hotel occupancy in the metropolitan area rose from 64.3 percent in 2014 to 65.1 percent in 2015, with the average daily hotel-room rate rising from $94.01 to $100.25 and revenue per available room increasing from $60.42 to $65.29, according to Visit Indy.

When Visit Indy Vice President Chris Gahl was asked about the declines reflected in the CIB report, he was at a loss, noting that CIB and Visit Indy often have different measurement systems.

Others within the industry said some of the smaller events targeted by Visit Indy used less of the convention center or even convened entirely in hotel meeting space, but still cumulatively consumed plenty of hotel rooms and added to the local tourism tax haul, which in turn helped bolster the taxes used to pay for CIB projects.

"We had record-setting hotel performance as a whole in 2014 and we had even better record-setting numbers in 2015," Gahl said. "We are at an all-time high in all the major tourism metrics that we measure. We are highly encouraged by our growth path."

Natural fluctuations

Patrick Tamm, Indiana Restaurant & Lodging Association president, was bewildered by the CIB report.

While Tamm's organization met in late 2014 with Visit Indy over concerns about the local convention business in 2015 and 2016, he said "all of our indexes are pretty darn strong right now, especially in the downtown sector."

But Tamm conceded: "The declines are staring me right in the face in this report," adding that he was going to powwow with his members about the numbers.

Levengood said it's difficult to draw conclusions from a single set of numbers or even a single year in the 89-page report—which CIB issues annually.

He noted the natural year-to-year fluctuations that have little to do with convention businesses and he said not all factors that drive finances are directly connected to the local convention business or even the convention center.

For instance, he pointed out, a playoff run—or lack thereof—by the Indianapolis Colts can make a significant difference in the report's attendance figures. And while the massive crowd at this year's Indianapolis 500 or the explosion of events at Hamilton County's Grand Park Sports Campus certainly boost CIB's inflow of tax revenue and financial fortunes, those events have almost nothing to do with the performance of the convention center and Lucas Oil Stadium.

And officials say the convention center's most recent expansion remains important, regardless of whether attendance is down.

"It gives us a platform to attract bigger conventions and events, but also to retain growing events like Gen Con," Gahl said.

He has no fear that Visit Indy and Levengood's staff won't be able to fill the massive venue in the future.

That's tough talk.

Nationwide, convention center space has increased more than 40 percent from 2000 to 2014, according to Tradeshow Week. Meanwhile, convention and trade show event occupancy at North American convention centers has declined 8 percent from 2007 to 2014, according to a recent PricewaterhouseCoopers Convention Center Report.

"The business of attracting events and conventions has never been more competitive," Sanders said. "A lot of convention centers nationwide have felt some pain. Some have felt significant pain."

Somehow, it appears Indianapolis has the signs of that pain, but to this point, no real bleeding.•