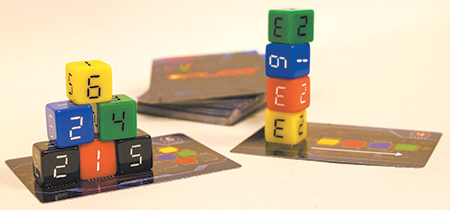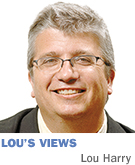 The mission: Find 10 new games at this year's Gen Con that would appeal to a range of gamers.
The results:
■ Dr. Eureka (Blue Orange). Part of the pleasure of Gen Con is finding a game unlike any I've seen. And it's even better when that game can be learned in a matter of minutes. That's the case with Dr. Eureka, in which players each get three test tubes and have to carefully pour colored balls between them to match the pattern on a revealed card. Spill the balls and you are out of the round. Complete the pattern, shout "Eureka," and you feel, temporarily, like Pasteur.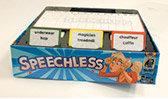 ■ Speechless (Arcane Wonders). At first, I thought this was just an opportunistic way to package the free game of charades. But there's a clever, very fun variation here: The acting player has six words, ranging from easy to hard, to get the others to answer. Nobody shouts out answers. Instead, they write on dry erase boards and, when a timer runs out, score points not only for correct answers, but also for incorrect answers also given by other players. The actor scores points based on how many words he or she can get other players to guess. The same company also has a big winner with Royals, a title that could do for territory-control games what Ticket to Ride did for train games.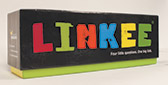 ■ Linkee (Bananagrams). The goal here isn't to guess the answers to the questions on each card—although that helps. Instead, players have to figure out the link among those answers. Do that and you score a letter, with the goal being to spell Linkee. The game is enhanced by a twist that allows multiple letters to be traded, which can knock out the letters of opponents or acquire needed letters.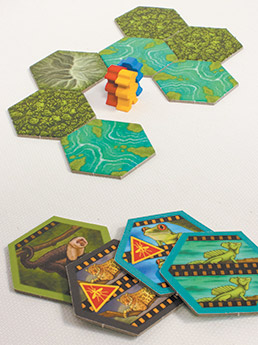 Costa Rica
■ Costa Rica (Mayfair Games). A fun push-your-luck game with next-to-no player downtime, Costa Rica consists of six expeditions into the rainforest, with all players participating in each. At each step, players have to decide whether it's best to stay on the journey or run out with a collection of animals—a move that also takes the player out of that expedition permanently.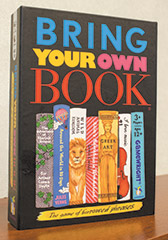 ■ Bring Your Own Book (Gamewright). Every player comes to the table armed with a book—a cookbook, a thriller or whatever you find in your bookcase. A prompt is read (i.e., "A line overheard at the White House") and everyone has to quickly search their books for an appropriate or silly response. It's a literary twist on such popular games as Apples to Apples or Cards Against Humanity, and it works.
■ Fuse (Renegade Game Studios). (Pictured at top) You and your fellow players make up a bomb-diffusion squad and you've got a stack of coded cards (each representing an explosive device) to take care of before a 10-minute timer ends the game. Roll dice and then quickly negotiate which die is the best match to defuse the bombs. Bonus: If you get good at beginning levels, there are escalating degrees of difficulty.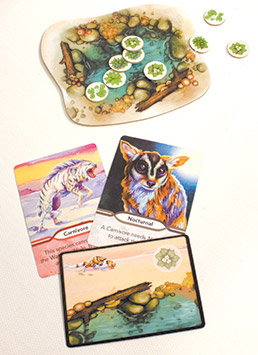 Evolution
■ Evolution: The Beginning (North Star Games). These days, successful games breed sequels, designed to feed those players hungry for more of the same. Some game manufacturers, though, see value in creating somewhat simplified versions of their successes in hopes of broadening their audiences. In this case, a smart tightening of rules has turned Evolution, a popular game with a pretty solid learning curve, into a game much easier—but still fun—to play right out of the box. Here, you try to populate the planet with different species of beasts, evolve them, and grow their population so they survive against those created by your opponents. You also have to make sure they all eat, which can be challenging when there's a scarcity of food at the watering hole for the vegetarians or, if your creature is a carnivore, if you've already eaten your opponents.
■ 879 Vikings (Academy Games). If you're a fan of the classic war game Risk, take a look at the outstanding lineup at Academy Games, makers of 1775, Underground Railroad, and other thematically rich, strategically interesting (but not intimidatingly complex) games. In this one, you are controlling either the English troops or the invading Norsemen. Four players can play on two teams and, unlike Risk, the game doesn't risk going on for days.
■ Tin Goose (Rio Grande Games). Playing three of Rio Grande's new titles, it was nearly a toss-up to determine which should make the list. I'd happily replay the amusement-park builder Alan's Adventureland, or the train game 20th Century Limited. But I'll go with Tin Goose. You're the owner of a barely functioning airline with a single plane and a bunch of problems. Through auctions and actions, you increase your fleet, upgrade your planes, expand your routes, and try not to go out of business.
■ Junk Art (Pretzel Games). If Jenga has worn out its welcome, here's a stacking game with far more variation and strategy. Dump the 60 colorful, unique pieces onto the table, grab a square base, and offer a pair of cards to your neighbor, who picks one and returns one to you. Each of you then takes the corresponding block and adds it to your sculpture. The balancing gets tricky quickly, and 10 game variations keep the game from getting old.•
__________
This column appears weekly. Send information on upcoming arts & entertainment events to lharry@ibj.com.
Please enable JavaScript to view this content.