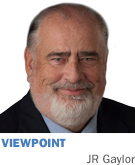 Unions have been known to exercise hypocrisy when it comes to workers' rights. But their recent negotiations of contracts for organized workers far below industry norms, coupled with requests for exemption waivers from the same state minimum wage increases that they themselves have been fighting for, demonstrate their true lack of concern for America's workforce.
In its desperation to maintain relevance, big labor has been at the forefront of the national movement to increase the minimum wage. Unions' true intentions, however, have been shrouded behind a "fair pay," "income equality" facade.
Take the United Food & Commercial Workers International Union. UFCW has been on the front lines of the national "Fight for $15" movement.
Millions of dollars—funded by the forced membership dues of their members—has been spent on these efforts. UFCW has particularly zeroed in on Wal-Mart and has been trying to unionize the large retailers and some of the nation's largest employers for many years.
And why not? With rapidly declining membership rolls and a loss of national stature, organized labor is pulling out all the stops to forcibly unionize workers and increase revenue in the form of higher dues.
UFCW, however, just entered into an agreement with grocery retailer Kroger that would set starting wages for union members at $8.50 an hour, rising to $13.90 an hour for "seasoned employees." This is far less than the $15 an hour it is calling for across the country and far less than industry standards.
Wal-Mart's starting wage is $9 an hour and quickly increases to $10 an hour after a six-month training program. Hourly wages at corporate-owned McDonald's begin at $9. Target just announced it raised its employees' base pay to $10 per hour.
Union bosses sell workers and the public on their ability to negotiate higher wages and better benefits for their membership. However, in many cases, unionized workers get paid less than their non-unionized counterparts.
Perhaps the most egregious affront, however, is organized labor's blatant effort to undermine minimum-wage ordinances. In Los Angeles, for instance, big labor struck a deal with city legislators to exempt unions from L.A.'s recently passed $15 minimum wage. Such carve-outs for unions are rampant and the resulting pay differences are shocking. In Los Angeles, unionized employees at the Sheraton Universal Hotel earn only $10 an hour, while their non-unionized counterparts next door at Hilton earn $15.37—the city's minimum wage for hotel workers.
Big labor is actively negotiating contracts with businesses to pay union members less than the mandated minimum wage, in exchange for the unionization of their workplace. While that might be a win for some businesses and labor bosses, it's an outrageous affront to workers themselves.
The unions' deception and outright hypocrisy deserve liberals' outrage rather than the typical free pass. It's time to give the American workforce back its voice—and allow workers to determine for themselves if unionization is to their benefit. Congress is considering legislation, the Employee Rights Act, that would make it easier for workers to decertify their unions. This is a crucial step toward workplace freedom—and is something, Republican or Democrat, we should all be able to get behind.•
__________
Gaylor is an Indiana business leader with more than 30 years of experience in the construction and contracting industry. He is also a frequent lecturer at Ball State University on labor issues. 
Please enable JavaScript to view this content.