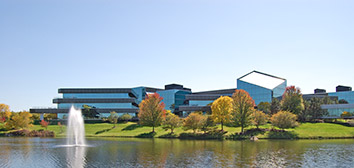 A last-minute hurdle or a complete deal-buster?

That's the question facing tens of thousands of workers at Dow Chemical Co. and DuPont Co. after European antitrust officials decided this month to launch a full-blown investigation into the companies' proposed merger.
At the end, the European Commission might require the two companies to divest more operations or make other concessions. It could even stop the deal in its tracks, although the odds of that seem low, given that European regulators have approved more than 70 percent of deals over the past two decades that hit this level of scrutiny.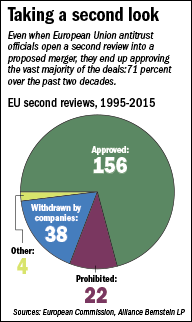 Meanwhile, the 1,500 workers at the Indianapolis headquarters of Dow AgroSciences, the ag division of Michigan-based Dow Chemical, anxiously await the outcome. The investigation will focus largely on the combined companies' agricultural operations, and whether the merger would reduce competition on seeds and crop protection.
"The livelihood of farmers depends on access to seeds and crop protection at competitive prices," European Commissioner Margrethe Vestager said on Aug. 11. "We need to make sure the proposed merger does not lead to high prices or less innovation for these products."
The merger would create the world's largest agricultural-products company, the second-largest seed company and the third-largest crop-chemicals company, as well as the largest U.S. seller of corn and soybean seeds.
DuPont's ag business has $11 billion in annual sales and employs 12,000 workers, while Dow Agro has $7 billion in sales and employs 9,000.
Whether the combined ag behemoth would be too big to pass antitrust muster is now an open question, according to some experts, who say Dow and Wilmington, Delaware-based DuPont might have to cast off big pieces of those operations to win antitrust clearance.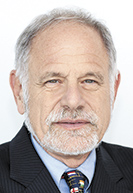 Dennis
"If I were Dow or DuPont, I would be concerned but not panicked," said Roger Dennis, dean of the law school at Drexel University in Philadelphia, and a former antitrust lawyer at the U.S. Justice Department. "They obviously have done some negotiation over divestitures but it wasn't enough. I assume they are doing additional discussions now."
Jonas Oxgaard, an analyst at Sanford C. Bernstein & Co., called the development "no cause for alarm" in a research note. He pointed out that a Phase II review is "largely par for the course" for megadeals, and that the vast majority of such investigations end with approval or conditional approval.
Of the 220 proposed deals that faced a full-blown investigation in Europe since 1995, officials eventually approved 156 and prohibited just 22, according to data from the European Commission, the antitrust reviewing body of the European Union. Companies withdrew another 38 of the proposed deals.
"We have little concern over the eventual outcome of this investigation," Oxgaard wrote.
Still, since Dow and DuPont announced their merger in December, significant opposition has emerged. The National Farmers Union, the American Antitrust Institute and Food & Water Watch all have urged the Justice Department to challenge the proposed merger. The department is still reviewing the case, as are antitrust officials in Brazil and Canada.
Other powerful figures have raised concerns, too. This month, Sen. Charles Grassley, a Republican from Iowa and chairman of the Senate Judiciary Committee, said his panel will hold hearings next month to discuss the merger. He invited executives from Dow and DuPont to testify. His panel does not have power to stop the deal, but can raise pressure on U.S. regulators to give it a thorough look.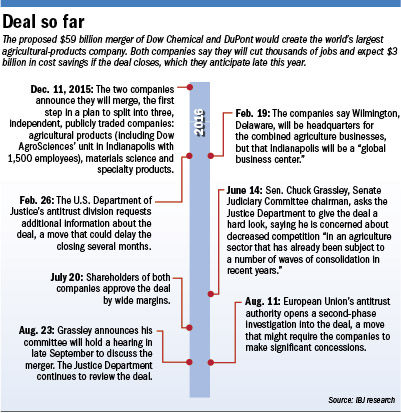 "Iowans are concerned that this sudden consolidation in the industry could cause rising input costs in an already declining agriculture economy," Grassley wrote in a statement.
The deal would merge two chemical companies with a combined market value of $122 billion, then split them into three separate, huge companies: agricultural products, materials science and specialty products.
The combined headquarters of the ag business would be based in Delaware, but Indianapolis would be one of its "global business centers." It's unclear how that designation would affect Indianapolis employment, though state economic development officials have said they are optimistic employment here would increase.
On July 20, Dow and DuPont made promises to the European Commission to address some of its preliminary concerns over competition and market share.
In a conference call on July 28—two weeks before the European Commission called for a deeper review—Dow CEO Andrew Liveris tried to reassure analysts and reporters that the deal was on track and that conversations with antitrust regulators were under control.
"We are quite conscious of some of their concerns, which you'd expect," he said. "Rest assured that we've got all sorts of thoughts on how we can get to close by year-end, and we're still confident we can do that."
On the same day, DuPont CEO Edward D. Breen told analysts he was prepared to negotiate with regulators, and that divestitures were possible.
"We always went into this saying we would be ready on remedies, if that were needed," Breen said in a conference call.
But so far, that hasn't been enough. The EC said it deemed the companies' promises "insufficient to clearly dismiss its serious doubts." Shares of both companies fell about 2 percent on the news, but have since recovered.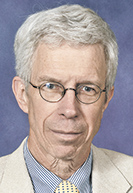 Calkins
"It isn't too surprising that the commission would go to Phase II [of an investigation], given that this is a big and controversial merger," said Stephen Calkins, a law professor at Wayne State University in Detroit and former general counsel of the Federal Trade Commission.
What was unusual, he said, was the breadth of concerns the EC raised in its announcement.
On crop protection, the commission noted that Dow and DuPont both have a strong portfolio of herbicides and insecticides. On seeds, it said both companies develop so-called "gene editing" technologies that could be used to accelerate the breeding of new seed varieties.
"The companies may have fewer incentives to license these technologies to competitors or may make the development of competing technologies more difficult," the European Commission said.
The commission said it will make a decision by Dec. 30.•
Please enable JavaScript to view this content.