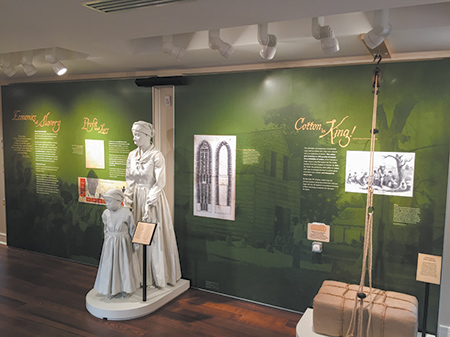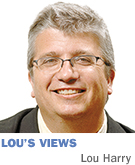 Long after it stopped being a key station on the Underground Railroad, the Levi Coffin House has continued to be an important stop for busloads of students learning about American history, the horrors of slavery, and the bravery of both those who tried to escape it and those who assisted in that exodus.
Now, however, the Coffin House experience is even more interesting and informative, thanks to a new $3.8 million interpretive center. The change includes a new name—the Levi and Catharine Coffin State Historic Site—and has attracted attention beyond Indiana's borders. If you haven't been before (and even if you have), I recommend taking the short trip east on Interstate 70.
But don't just take my word for it. Smithsonian.com included the expanded Coffin house site on its list of "Twelve New Museums to Visit in 2016," putting it in the company of the San Francisco Museum of Modern Art and the Museum of Image and Sound in Rio de Janeiro.
Some background: Abolitionists Levi and Catharine Coffin moved to what was then Newport (now Fountain City) in 1826 and for 20 years helped former slaves find freedom. Their home, nicknamed the "Grand Central Station of the Underground Railroad," was the pass-through point for 1,000 to 2,000 freedom seekers, mostly those who crossed the Ohio River at Cincinnati, Madison and Jeffersonville before heading north.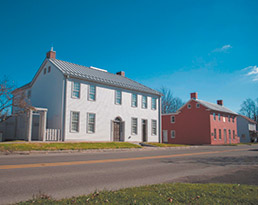 Until the center's opening, tours of the National Historic Landmark were offered only seasonally and the experience was limited to a guided trip through the house itself. Now, the experience begins in the interpretive center next door—a renovated building that dates back to the same period as the Coffin House.
The idea to add a visitors' center has been kicked around for more than a decade. It became a reality thanks in large part to the Indiana State Museum and Historic Sites' INVision campaign, which has raised $15.7 million so far for this and other projects, as well as to establish an endowment. Thanks to the campaign, the Coffin House was able to match funds that already had been raised for the project. Admission for adults is $10, with discounts for seniors and children. Previously, a $2 adult fee had been charged.
The transformation included documenting the interpretive center's original structure and salvaging as much of the original material as possible to reuse in the flooring, central stairwell and elsewhere. The front façade and sides were designed to replicate the original building, while the back offers a more modern look.
In what is still a relatively modest space, the interpretive center now offers an introductory film, meeting space, restrooms, a ticketing area, gift shop, offices and a thoughtfully presented exhibition, "Souls Seeking Safety: Bringing Indiana's Underground Railroad Experience to Life."
The exhibit not only tells the Coffins' story but also provides insight into the stories of freedom seekers and the economics of slavery. One interactive display allows visitors to make a series of choose-your-own-adventure decisions to try to help a slave escape to freedom. Another lights up routes along the Underground Railroad. And far from watering down reality, the exhibit includes prominent images that show the lashes of whips on the backs of slaves.
At a ribbon-cutting on Dec. 8, Tom King, president and CEO of the Indiana State Museum and Historic Sites, touted the addition's ability to "tell remarkable stories in a more complete way."
He noted that the renaming offered a chance to give broader recognition for Catharine Coffin, whom he said was as important as her husband in the rescue work. In the past, 4,000 to 5,000 people visited the Coffin House annually. King hopes to see a sixfold increase in that number. I was glad to be among them.
I was also glad to pay my first visit to Springfield, Illinois, just a week or so later, and have the Coffin House experience fresh in my mind when I visited the remarkable Abraham Lincoln Presidential Library and Museum.
The long-established Lincoln attractions and the far humbler Fountain City newcomer complemented each other well. Playing on a much grander scale, the Lincoln museum/library offered textbook example after textbook example of how to do a large historic museum right. Yes, there are photo opportunities and historic documents and artifacts. But, more significantly for me, there are smart, accessible opportunities to get a perspective on history.
For example, a deliberately slightly-off-kilter area showcases anti-Lincoln political cartoons—some disturbingly vicious—while gossiping voices are heard. What could be a standard-issue diorama of the president and his cabinet offered perspective on each man's take on the Emancipation Proclamation. And a four-minute video map effectively showed the week-by-week development of the Civil War with a running body count for each side as constant reminder of the human loss. By anchoring its discussions in debate and disagreement while reminding us of the humanity of both the leading players and the anonymous, the Lincoln Museum gives a richer, fuller view of our country's—and our—past.
Admission to the Abraham Lincoln Presidential Library and Museum is $15 for adults, with discounts for seniors, children, students and military personnel.•
__________
This column appears weekly. Send information on upcoming arts and entertainment events tolharry@ibj.com.
Please enable JavaScript to view this content.