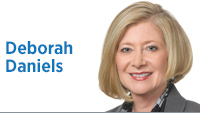 Debate continues about the benefits of early childhood intervention. I'm moved to write about this again based on information I recently received.
Last month, I learned about a long-term study, conducted by Kaiser Permanente and the Centers for Disease Control and Prevention, of the lifetime impact of adverse experiences in childhood. The study, which followed young participants beginning in the mid-1990s, sought to determine the later outcomes of childhood trauma.
The researchers found that adverse experiences in childhood are associated with both health and social problems in adulthood. Early brain development is crucial: In just the first two years of a child's life, neurons in the brain are frantically connecting to achieve the level of cognition necessary to live a successful life.
We all experience stress—sometimes beneficially. For example, our hearts might race a bit when we're called upon to speak in public. Negative stress can be tolerated when buffered by supportive relationships such as a stable family life.
Toxic stress is more damaging. It stems from prolonged stressful circumstances and an absence of supportive relationships.
According to the CDC/Kaiser study, childhood trauma that causes toxic stress includes physical, sexual and emotional abuse; neglect; violence in the home; substance abuse in the home; parental separation or divorce; and the incarceration of someone in the household. These are "adverse childhood experiences" and lead to negative consequences even in childhood.
Studies have found that toxic stress retards early neuron development and damages the architecture of the brain, leading to difficulty focusing on learning. And the negative outcomes continue throughout a person's life. They include social, emotional and cognitive impairment; adoption of risky behaviors; and even early death.
What does this mean for Hoosiers?
Well, these adverse experiences are likely to be more common in lower-income families—and, according to the National Center for Children in Poverty, a full 51 percent of the children in Indiana are in households at or below 200 percent of the federal poverty level. Over half of these are in households below the federal poverty level.
About 27 percent of Hoosier children have had two or more adverse childhood experiences, as compared to the national average of 22.6 percent. And 11 percent of our kids have experienced the incarceration of a parent—the second-highest rate in the nation.
Finally, there's a virtual epidemic of heroin addiction throughout Indiana, particularly in rural areas, leading to an explosion of cases requiring state intervention in families as adult addiction endangers children in the home.
The frightening result is, the percentage of children with cognitive impairment resulting from significant adverse experiences reaches over 40 percent by age 4. If this trend is not arrested, the level reaches about 75 percent by age 5, over 80 percent by age 6, and nearly 100 percent by age 7.
These children are in desperate need of a supportive, safe environment to facilitate their mental and social development. If their cognitive difficulty goes unnoticed by trained adults, we might lose the chance to intervene while there's still time. High-quality pre-kindergarten provides a safe and supportive learning environment, helping prepare these vulnerable children to succeed in school and in life. The right preparation can help them escape a life of poverty, anti-social behavior and serious health consequences.
Frederick Douglass once said, "It's easier to build strong children than to repair broken men." Let's do our best to save tomorrow's adults by investing in quality pre-kindergarten now. It will benefit all of us in the long run.•
__________
Daniels, managing partner of Krieg DeVault LLP, is a former U.S. attorney, assistant U.S. attorney general, and president of the Sagamore Institute. Send comments to [email protected]
Please enable JavaScript to view this content.