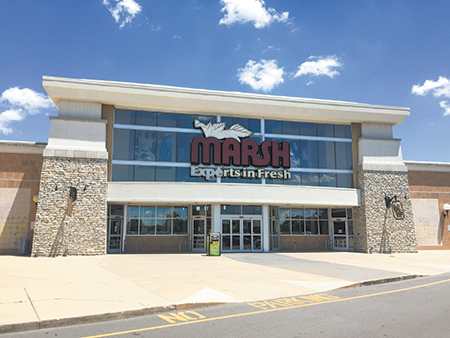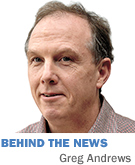 Marsh Supermarkets was a small fry in the grocery game, but it considered itself an innovator. It even has the distinction of being recognized at the Smithsonian National Museum of American History for operating the first price scanner, way back in 1974.
But as any innovator can tell you, failure comes with the territory. And retail observers say one Marsh failure—a new, racetrack-style layout for stores that it launched in the early 2000s—likely cooled interest in two high-profile stores that it tried to unload this spring.
Fishers-based Marsh disclosed June 13 that two Ohio-based grocery chains, Kroger Co. and Fresh Encounter Inc., had agreed to acquire the leases for 26 of the chain's remaining 44 locations for $24 million. The 18 that didn't find buyers launched going-out-of-business sales the next day.
One of those was the Marsh at State Road 37 and 146th St. in Noblesville that debuted the new format when it opened for business in late 2003. Marsh also used the format at short-lived stores in Fort Wayne and suburban Chicago that it shuttered in 2006, as well as at the Traders Point Marsh, which opened in 2004 and closed in May as part of an earlier round of store closings.
At the grand opening for the Noblesville store 14 years ago, then-CEO Don Marsh was ebullient about the new design, telling IBJ, "This one, to me, raises the bar for the whole country."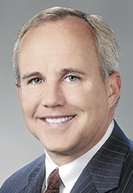 French
But veteran retail broker Bill French, senior managing director at Cushman & Wakefield, said it never clicked with consumers.
"It was very novel, very innovative," he said, "but it didn't turn out to be an intuitive shopping experience for customers and wasn't that well embraced."
Rather than featuring long, tall aisles like traditional groceries, the new-format stores featured a courtyard in the center with a dozen "boutiques" around the perimeter, each selling a certain category of goods.
Back in 2003, Marsh Supermarkets said it had put two years of research and planning into the new design, with the aim of making shopping more convenient. Company officials believed the concept allowed customers to find what they were looking for without strolling by products they weren't interested in buying.
The layout wasn't the only thing working against the Traders Point and Noblesville stores, French said. Population density around the Noblesville store is improving but isn't robust, he said. And the appeal of the Traders Point location took a hit when Meijer two years ago opened a grocery off Interstate 65 in Whitestown eight miles to the north.
French said that store picked off Boone County customers that the Marsh store badly needed, given that population density is low to the south because of the presence of the Park 100 industrial park and Eagle Creek.
Other musings in the wake of the Marsh store sales:
• The buzz in recent weeks was that Pittsburgh-based Giant Eagle would scoop up Marsh stores and finally expand its central Indiana presence beyond one grocery—the 120,000-square-foot Market District it opened in the fall of 2015 at 116th Street and Spring Mill Road in Carmel. But Giant Eagle did not scoop up a single store.
Retail observers say that from a marketing and logistics standpoint, it's highly inefficient for a grocery chain to operate a single store in a market.
"This would have been the opportunity for Giant Eagle to really capitalize on the Indianapolis market and instantly gain market share," French said.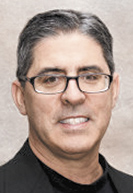 Livingston
Veteran grocery analyst David Livingston interpreted Giant Eagle's standoffishness as a sign of a bumpy start.
"Apparently, they are not real satisfied with what they have seen so far," he said. "Otherwise, they would have built more stores. It is real difficult to come into a market and make an impact."
Livingston was a skeptic of Giant Eagle's Indianapolis expansion from the start. He said the company's best markets are Pittsburgh and Cleveland. Neither Kroger nor Meijer—both heavyweights in central Indiana—is in either city.
In contrast, Giant Eagle went head to head with Kroger and Meijer in Toledo, Ohio, before pulling out and closing its two stores there three years ago. At that time, Livingston told the Columbus Dispatch, "I don't know what they're thinking," referring to Giant Eagle's Indianapolis entry. "To me, that's going to be another Toledo. It makes no sense."
Giant Eagle said in a statement that "in large part driven by the positive customer feedback we continually receive" about the Carmel Market District and the five GetGo convenience stores it has opened in the market, the company "is committed to evaluating all potential opportunities for growth in the Hoosier state." Giant Eagle said its primary focus is making those locations as "as impactful as possible."
• Kroger isn't saying whether it will operate groceries at all 11 Marsh stores it acquired. Retail brokers have speculated it bought some to block competitors from opening stores that would eat into sales at nearby Krogers. It could sublease stores it doesn't want, stipulating that the lessee not be a grocery.
Kroger spokesman Eric Halvorson was noncommittal, saying, "Our team must conduct a thorough analysis before we can announce any decisions."
One store that might be on the bubble is the Marsh at 86th Street and Ditch Road, which sits halfway between a recently renovated Kroger at 86th and Township Line Road and a Kroger four miles to the east in Nora that was built in 2010.
French said Kroger might be able to justify operating a grocery at 86th and Ditch because of the area's high population density, thanks to nearby homes, apartments and condos. He noted that years ago two groceries operated at that corner.
"That is an area where Kroger might surprise us a little bit," French said.
He sees less justification for Kroger operating a store it acquired at 2904 S. State Road 135 in Greenwood. That location is three miles south of a Kroger at 135 and Fairview Road and a mile north of a Kroger at 5961 N. State Road 135.•
Please enable JavaScript to view this content.