Should Indiana cities be allowed to regulate short-term rental housing like that promoted by Airbnb and other sites?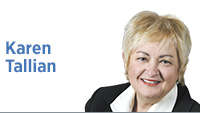 Fueled by popular demand for non-hotel vacation rentals, today's travelers are increasingly turning to do-it-yourself online rentals, using VRBO, HomeAway, Airbnb and other sites.
Homeowners, seeing an income opportunity, want to be able to rent their property to these travelers. More recently, some purchase investment property solely for the purpose of rental income.
Simplistically, in the minds of some, the argument is: Should you be allowed to use your property for whatever purpose you want?
However, one might begin this inquiry not with the question of, "What can I do with my property," but rather, "What can my neighbors do with their property?"
When we move into a single-family residential neighborhood, we rely on zoning rules to prevent the neighbor from operating a hog farm next door, or a bar, or an adult-entertainment center. Choose your nightmare scenario.
Clearly, for decades, local zoning ordinances have constrained what use a person can make of his or her property. This is a social norm we all rely upon. Clearly, House Bill 1133 from the 2017 legislative session, as presented, would have made some major changes to that norm. Essentially, it would have eliminated the ability of local units of government to prohibit vacation rentals, a state takeover of local powers.
Airbnb has been involved in litigation both nationally and around the world—in New York, San Francisco, New Orleans, Barcelona, Berlin, to name a few. The short-term rental market has been blamed for rising rent prices in large cities. There have even been occasions where subsidized housing units were rented out by enterprising "entrepreneurs."
The vacation-rental issue forces us to re-examine public policy, and nowhere does it cause more consternation than in residential zoning areas, called R-1s.
• Are we going to legislate that vacation rentals, as a business, are a permitted use within an R-1 Zone?
• Will the answer be different if the rental is merely "occasional" and not on a regular basis?
• Will the legislation look back to all current zoning that has been in place, perhaps for decades?
• Are there reliance issues where people have purchased homes, relying on the stability and meaning of an existing zoning regulation?
• Can legislation like this eliminate existing regulations?
• If a single-family residence becomes a regular vacation rental, does the property lose its single-family property-tax status and become commercial?
Traditional hotels/motels also complain, with reason, that vacation-rental owners are not on a level playing field. The innkeepers tax is levied by some counties for persons providing lodging rentals for a period of less than 30 days. Hotels and other innkeepers must collect and remit this money like a sales tax. A strong argument can be made that anyone in the vacation-rental business should be subject to the same requirements.
The bottom line is that this is not a simple question. Downtown Indianapolis is much different from a small bedroom community along the shore of Lake Michigan. The Legislature cannot simply decide to eliminate the ability of local zoning or other regulations regarding property use in their towns.
This is a complicated problem that will require some thoughtful solutions.•
__________
Tallian, a Democrat representing Senate District 4, is from Portage. Send comments to ibjedit@ibj.com.
Please enable JavaScript to view this content.