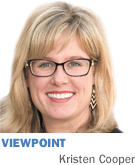 James Damore's memo to Google is a symptom of deeply ingrained sexism in the tech industry. The memo supposes that the process of ameliorating inequities at Google, especially as they relate to gender, is somehow unfair. In the process, he makes a case to justify gender gaps, claiming that women are biologically predisposed against succeeding in tech. He supports this claim by asserting pseudo-scientific ideas and poor logic.
The 10-page document, along with the support that he received from his colleagues, underscores the fact that sexism and discrimination very much exist in the culture of the tech industry. Perhaps this memo should come as no surprise. Over the last few years, gender-discrimination lawsuits have surfaced at Google, Twitter, Yahoo, Oracle, Uber, Tesla and Magic Leap, to name a few.
Leaders in every industry, not just tech, need to ask themselves, what can we learn from this memo and the growing number of lawsuits focused on gender inequality?
Over the last several days, several tech leaders around the country have tried to address this issue over social media. They, too, want to open dialogues around this sensitive topic. However, what women really need leaders in tech to do right now is take principled positions against discrimination. Come out and say that sexism, bro-cultures and pay inequality are not OK.
Visionary leaders know that building diverse teams allows for greater insights into the mind of a customer. A team of diverse minds has a greater advantage addressing problems from a broad marketplace. Not only do executives need to mentor, train and sponsor women for leadership positions, they need to prepare and train men to support women in leadership positions.
We need more tech leaders to become advocates and activists for equality. We need them to make sure other key leaders and managers within their companies ensure that all employees are valued. They need to understand how structural and cultural inequality operate within their own organizations. It's not time to pull back from programs focused on creating more inclusive corporate environments. It's time to expand them.
If you're really committed to the cause, following are three actionable steps that can be taken immediately to reduce the gender gap in tech.
• Companies need to focus on their hiring practices and salary scales to make sure systemic inequities do not bias against diversity. In tech, women make significantly less than their male colleagues. For example, recent data reveals that female programmers are paid 30 percent less than their male counterparts. Let's ensure that women at every company are paid equally to their male counterparts.
• Draft and roll out a company non-discrimination policy. This will improve recruitment and retention and promote a feeling of safety—particularly for employees who are members of the LGBT community.
• Invest time and resources in certified diversity training for everyone on the team. If you were going to train for a marathon, you would purchase the gear, practice with experts, and apply what you learned on your own. Developing a "lens" to evaluate people's perspectives, problems and solutions requires that same kind of training. Ongoing diversity training helps employees develop empathy, decreases bullying and discrimination, and creates a more inclusive culture.
Tech leaders, we have a problem. Gender inequality is pervasive in tech, and the women who work for you might not be telling you for fear of retribution or marginalization.
Let's learn from "the memo," the lawsuits and the women's movements. Let's acknowledge the problem and develop precise strategies to eliminate the gender gap in tech.•
__________
Cooper is CEO and founder of The Startup Ladies.
Please enable JavaScript to view this content.