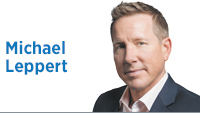 On April 12, 1861, Fort Sumter was fired upon, sparking the beginning of the American Civil War. Indianapolis is a long way from the South Carolina coast, but it has plenty of noteworthy war history of its own.
America is revisiting a discussion about how we deal with memorials from the darkest period in our nation's past. The violent protests in Charlottesville, Virginia, last month have led to a discussion of statues, memorials and flags from that time.
What do we do with these relics? Should we keep any of them? And who gets to decide?
The banter has been fascinating for several weeks, and of the dozens of people I have discussed it with, each has had a unique perspective. I am less sure about how I feel about it now than I was before.
Except for Indianapolis history. I know how I feel about that.
President Abraham Lincoln called for 75,000 troops the week the war began, and Gov. Oliver P. Morton answered the call. Morton and his adjutant general, Lew Wallace, found a place in Indianapolis, bound today by 19th and 22nd streets, Central Avenue and Talbott Street, to serve as a place to receive new troops for the war. "Camp Morton" was born quickly at a site that had hosted the Indiana State Fair and had been owned by Indianapolis' first mayor, Samuel Henderson.
Thousands of Union soldiers were enlisted and trained at the camp, and it was also a bit of a civilian attraction. Locals would flock to its borders to patriotically root on the troops in the evenings. Stories of the camp's beginning must be voluminous.
By February 1862, though, a new challenge had been issued for the camp. The Union needed to convert it into a prison. Confederate prisoners were being taken in large numbers and needed to be housed somewhere. As quickly as the camp had opened, it was converted. The prisoners filled the camp immediately and a whole new chapter of its history began taking shape.
Col. Richard Owen, the prison's first commandant, proved to be unique in this role. His strong and sympathetic style has been remembered and celebrated here for more than a century. How? Through a rather remarkable statue that sits outside the Governor's Office in the Indiana Statehouse. It was commissioned by former Confederate prisoners and their families for Owen's "kindness and courtesy."
A related monument in Garfield Park has brought the Confederate statue debate to Indianapolis. This one is more of a large headstone that lists the soldiers who died at Camp Morton during the war. It was moved from its original location of Greenlawn, a five-lot tract of land near the city cemetery that was purchased by Morton for the interment of more than 1,700 who died there.
Specifically, the use of the term "negro soldier" on the monument for some of this rather large list of unidentified who died in the prison camp is the source of the controversy.
The stories of Camp Morton are not widely known. The tools we use to teach about it are nearly as old as the stories themselves, but they worked on me.
The statue of Owen and the debate over the memorial in Garfield Park led me to borrow and read the book "Camp Morton 1861-1865 Indianapolis Prison Camp" by Winslow Moore. I am glad I did. My advice to those who think the city should do something about our own Civil War statues or monuments is to not make a decision until they do the reading first. You might just thank me later.•
Click here to see all of the latest Forefront columns.
__________
Leppert is a public and governmental affairs consultant in Indianapolis. He writes at HeartlandNow.com. Send comments to ibjedit@ibj.com.
Please enable JavaScript to view this content.